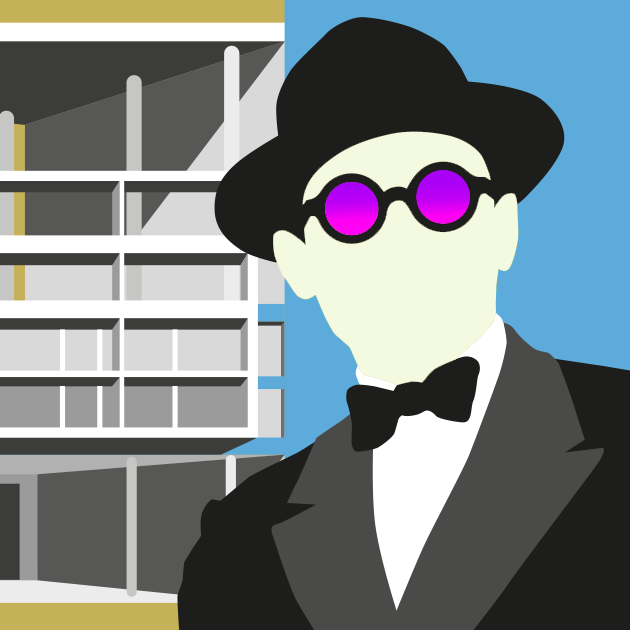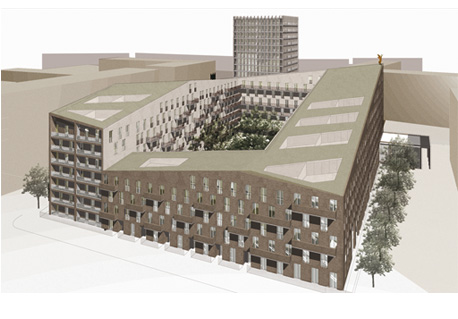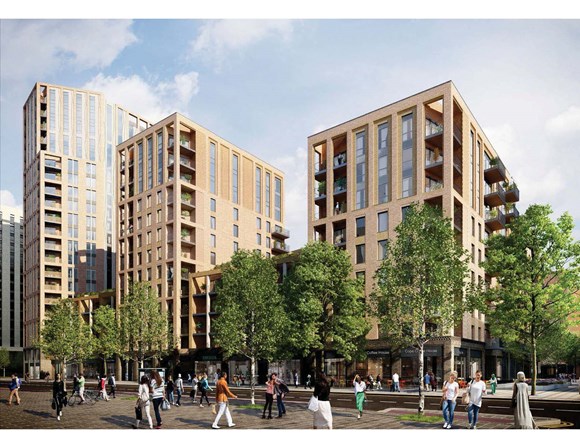 .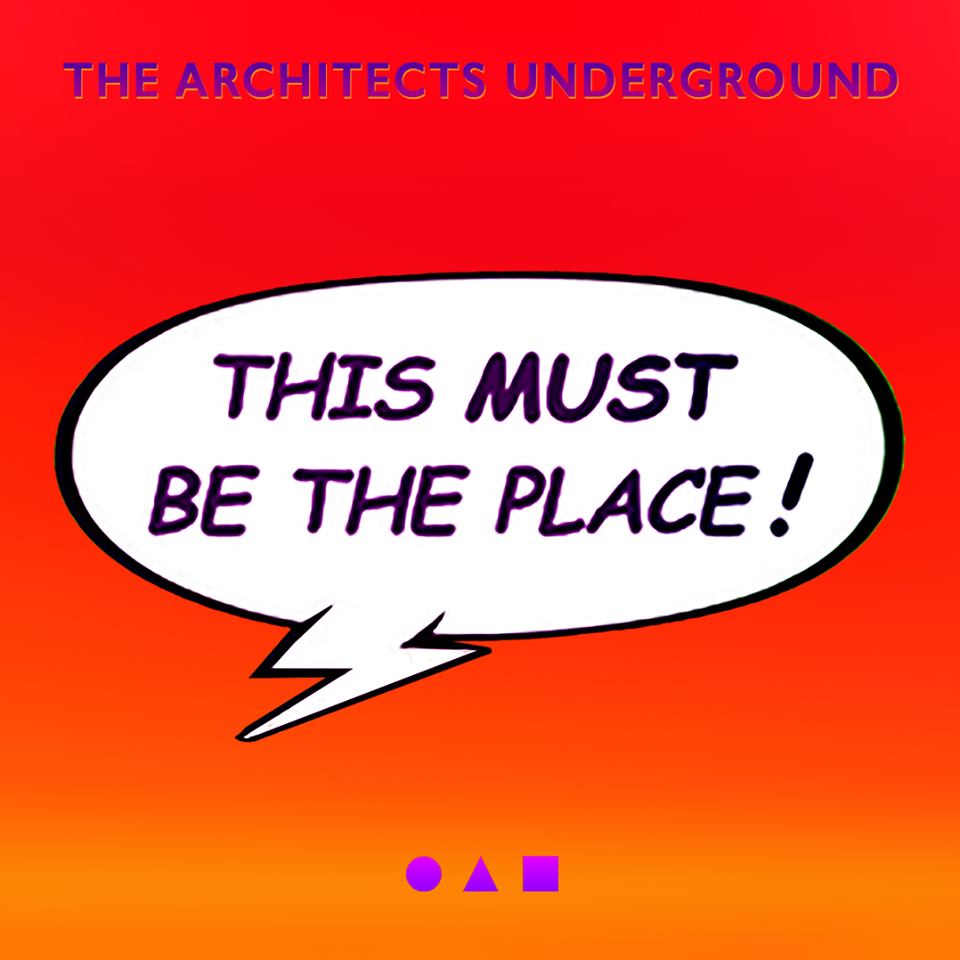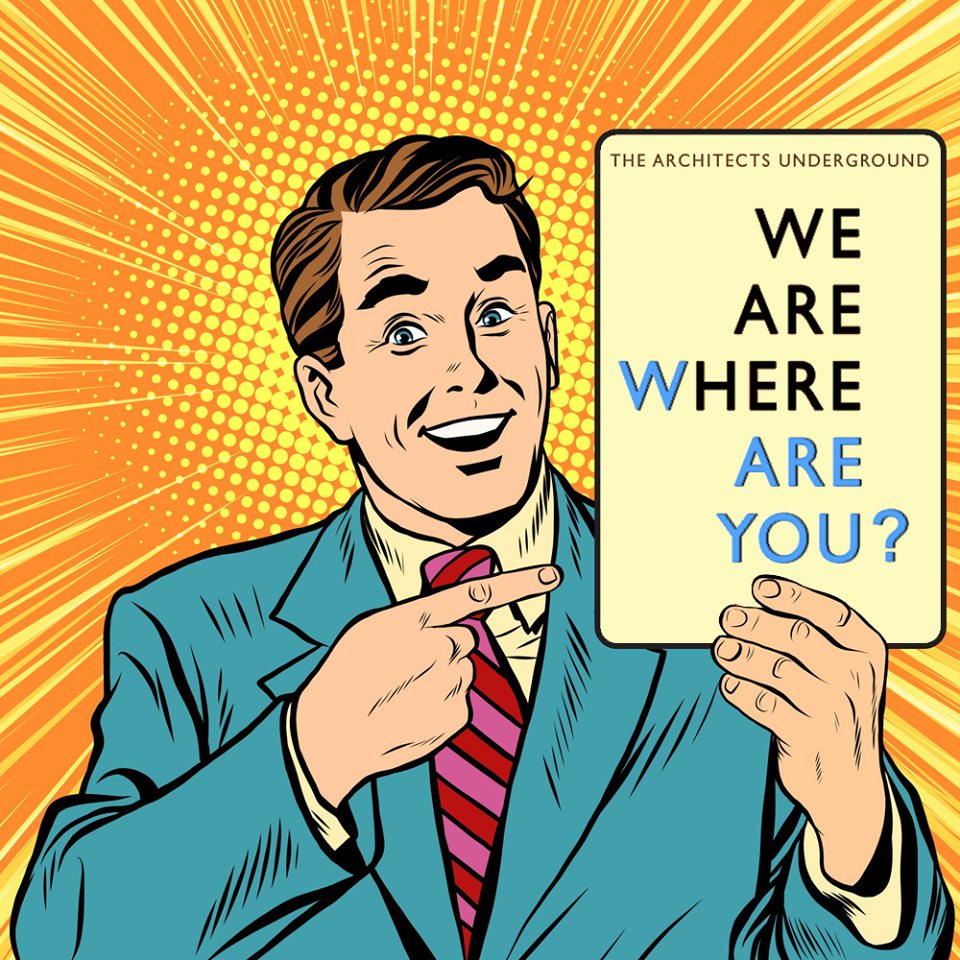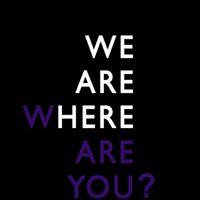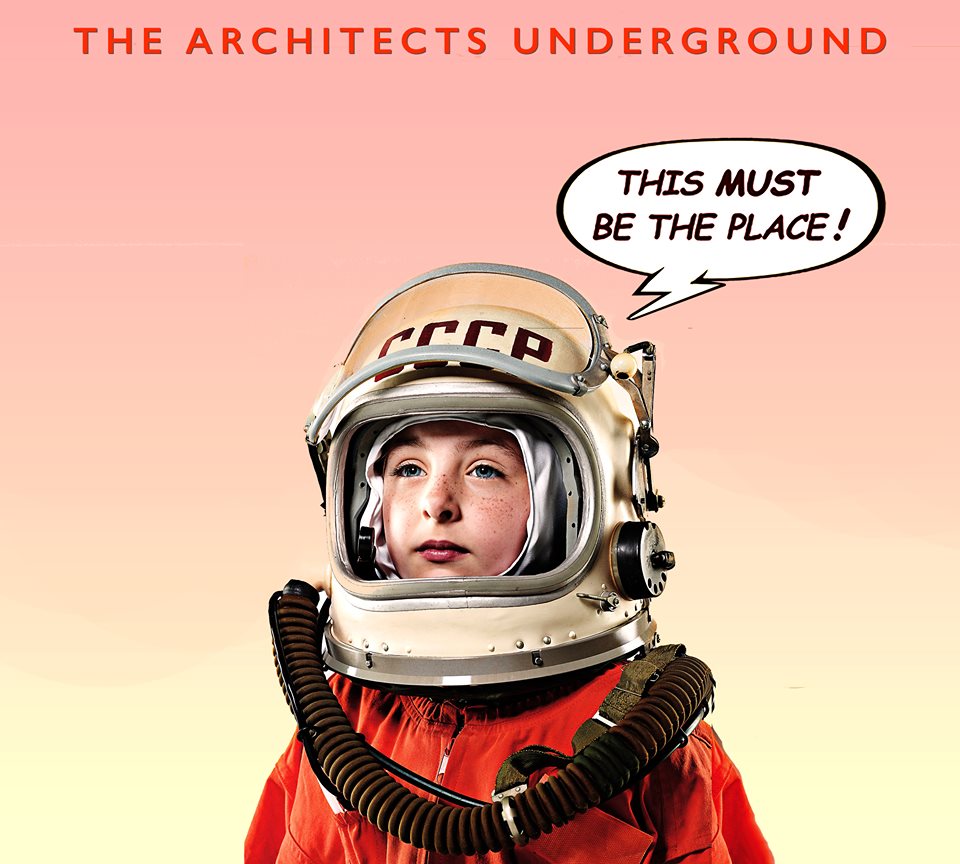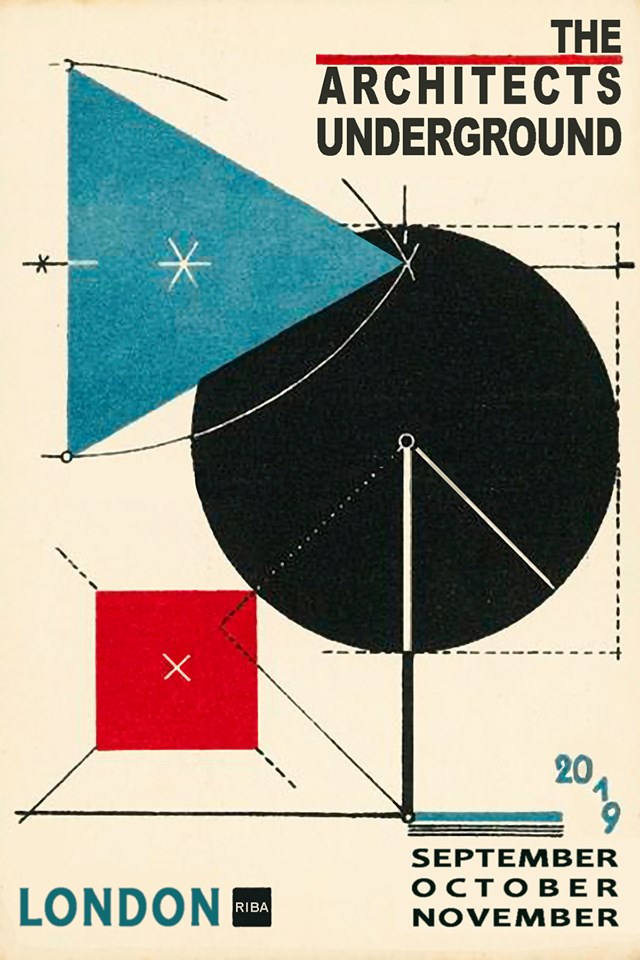 'IN TOWN TONIGHT'- LONDON – 'The ARCHITECTS UNDERGROUND'
5 Star – Highly Recommended – Must attend event.
A report by Julius Just Editor in Chief Just News International
A regular creative artistic cultural event with people from architecture, design, art, movies, music, fashion, TV and theatre.
'The Architects Underground' is one of the most interesting and stimulating places to be on a Wednesday night in London. I thoroughly enjoyed it and recommend it 100%' Julius Just
Every  Wednesday between 6.00 pm and 10.00 pm at the
RIBA, 66 Portland Street, London W1AB 1AD.
Tel: 020 7580 5533
https://www.facebook.com/ArchiGround/
https://www.architecture.com/
.
I was intrigued when I received an invitation to the opening night of 'The Architects Underground '
'THE ARCHITECTS UNDERGROUND' EVERY WEDNESDAY AT THE RIBA
'The Architects Underground' is the brainchild of the legendary Rob Dickins CBE doyen of the UK music industry. The 27-year incumbent at Warner Music UK Rob Dickins has worked with and nurtured some of the leading artists and music superstars of today. Rob Dickins has been Chair of Warner Music UK, The BPI, The BRITS, The National Museum of Childhood, The Theatres Trust and Trustee of the V&A and the NPG. He is a RIBA trustee and Chairman of the British Architectural Trust
"In an age where people live their lives digitally, I wanted to create a social meeting place, where like-minded people with a love for the arts can enjoy a great night out with entertaining and thought-provoking programming. Architecture and the architect will be the common thread running through every night alongside the full range of creative and cultural practices. I look forward to 'The Architects Underground' bringing new life and energy into the iconic building in Portland Place." *
Rob Dickins CBE
"THE ARCHITECTS UNDERGROUND will provide a destination for creatives to gather, be entertained and enlightened, all under one roof. This will be a fast paced, moveable feast, designed to keep the culturally curious on their toes, and spread the news even wider that RIBA is open to all and a place to go for inspiration." *
Ben Derbyshire, Former RIBA President
'The Architects Underground' is in one of the most beautiful buildings on Portland Place; The Art Deco headquarters of the RIBA was designed by the British architect George Grey Wornum and opened in 1934 by King George V and Queen Mary.
As in other Art Deco buildings such as the Bloomsbury Ballroom, the basements are often light and airy with high ceilings and 66 Portland Place is no exception that also explains the double entendre of the events name 'The Architects Underground'
On arrival I was greeted by the elegant Grace Gabriele-Tighe publicist from the PR firm Margaret London.
As I entered it felt like, I was at the beginning of mysterious adventure.
I walked through various rooms and bars lit in warm pastel colours some with dramatic imagery on the walls populated by smiling people. A marble staircase led down into the hallowed chambers of the architect's kingdom.
What I love about art deco, as I run my hand over the metal bannister, is the effortless style that the genre provides to every aspect of construction however small or insignificant. It is always practical and graceful.
At the bottom of the staircase is a small display stand with various merchandise, 'The Architects Underground' branded T – shirts, cards and interesting books managed by Peter Roseman the book shop manager of the RIBA.
'THE ARCHITECTS UNDERGROUND'
I enter a magnificent long room with very high ceilings which has the proportions of a temple. There are relaxing sofas along the side of the room with small tables. It is difficult to imagine that this beautiful high room is underground. That is the magic of this architect who created this beautiful space. Films and images are being projected onto the walls giving it kind of ethereal timeless ambiance. At the far end of the room is a bar set up serving cocktails, beers, spirits and soft drinks to the guests. It is very busy with the head barman Andre organising his bar tenders with some style.
I join the queue for the bar when I notice two large double doors to the left of the bar, on pushing them open I am greeted by the sight of a 400-seat theatre with a large cinema screen at one end.
There is a girl giving a presentation on a stage which results in applause from the audience and a tall male Chinese Student dressed in traditional clothes a long black trouser suit leaps on to the stage.
'THE ARCHITECTS UNDERGROUND'
CALVIN PO – 'WTF IS GOING ON IN CHINA?'
This is Calvin Po the Chinese proto architect student. This prodigy who I later discover has a first-class honours degree from the prestigious the Bartlett School of Architecture which is ranked the top architecture institution in the world for Architecture/Built Environment subjects, overtaking MIT. Calvin is currently on a scholarship programme studying a Part 2 AADipl at the Architectural Association.
Behind Calvin projected full size onto the cinema screen are bright colourful images of China with the strap line: 'WTF is going on in China?'.
Suddenly a large brightly coloured smiling image of the Xi Jinping, the president of China in front of his politburo appears on the screen. I realise I have never seen an image of the ruler of more people on the planet than any other individual so large before.
Then multiple images appear in quick succession of strange buildings all built in China. Despite Chinese government instructions to build only practical buildings. The images change into a film from a drone or helicopter as it circles what must rate as one of the most extraordinary modern buildings built in China today. The video jumps as if inspecting an alien object and then pans back. This is the strangest building and yet comfortably familiar.
This is a film of a building in the shape of the Star Trek USS Enterprise NCC-1701-E to be precise. The building is the officially CBS licensed HQ of Net Dragon the leading developer, operator and publisher of online games in China, The building commissioned by the ultimate 'trekkie' Liu DeJian, Chairman of Net Dragon is reputed to have cost between $97m and $160m depending which report to believe and is located in Fuzhou in the south-eastern province of Fujian China. Net Dragon with more than 6,000 employees worldwide has been named the "Outstanding Employer" by Fortune magazine twice.
I was imagining what it is like to work in a building which has interior doors designed like a spaceship and a metal slide to take you to the ground floor.
Suddenly there appeared on the screen an image of three giant colourful Chinese figures approximately 15 stories high.
This is the Beijing Tianzi Hotel also known as the "Son of Heaven Hotel".
The figures depicted on the building are the gods Lu, Fu, and Shou.
These were some of the buildings Calvin described in an insight into the extraordinary extravagant buildings being built in China today. This was a fascinating talk by the very charismatic and talented Calvin Po. This was a good way to start the evening.
https://www.travelchinacheaper.com/12-weird-buildings-in-ch…
'THE ARCHITECTS UNDERGROUND'
PETER MURRAY describes why 'LONDON NEEDS MORE NEW BUILDINGS'
The next speaker was Peter Murray. Peter is a respected author who trained as an architect. He is founder of the London Festival of Architecture, a Past Master of The Architects' Company, a visiting professor at IE University in Madrid, Chairman of The London Society and of Chairman of New London Architecture. Peter was editor of Building Design and RIBA Journal before starting Blueprint Magazine in 1983 and is a keen cyclist and blogger too.
Peter's subject was why 'London Needs More Tall Buildings' as a solution to the increasing demand for housing in London.
He started with the Ronan Point incident whereby at approximately 5:45 am on 16 May 1968, resident Ivy Hodge went into her kitchen in flat 90, a corner flat on the 18th floor and lit a match to light the gas stove for a cup of tea. The match sparked a gas explosion that blew out the load-bearing flank walls, which had been supporting the four flats above. The flank walls fell away, leaving the floors above unsupported and causing the progressive collapse of the south-east corner of the building.
This building was prefabricated and bolted together on-site aka MMC, (Modern Method of Construction). Four of the 260 residents of the 22 story Ronan Point, Canning Town in Newham, East London, were killed immediately and seventeen were injured, including a young mother who was stranded on a narrow ledge when the rest of her living room disappeared. Hodge survived, despite being blown across the room by the explosion, as did her gas stove, which accompanied her to her new address.
The collapse was caused by both poor design and poor construction. It is believed that the weaknesses were in the joints connecting the vertical walls to the floor slabs. This led to a loss of public confidence in high-rise residential buildings.
Consequently, very few high-rise buildings were built in London or the UK for the next 40 years. Partly because of the poor quality of post war construction.
Not all tall buildings were prefabricated for example Balfron Tower a 26-storey residential building was built utilising traditional construction methods in Poplar, Tower Hamlets, East London. This was designed by Ernő Goldfinger and is very popular place to live especially with architects.
What architects were looking for at the time was not density, even though you could get about 3 times the amount of density in the same space, but a ground plan that provided leafy green areas for the residents as per Le Corbusier's vision of green parks of the future as opposed to the crowded Victorian cities. Thamesmead is a good example which was built in the 1960's.
It was only at the beginning of this century that we restarted to build tall residential towers in London again.
In 2010, 2011 and 2012, the numbers began to ramp up because London's population began to increase by approximately 100,000 per year.
It was projected that the population of London would be 9.3m in 2031 and then in the 2011 census is estimated more about 10.1m by 2041.
'THE ARCHITECTS UNDERGROUND'
At a meeting in 2011 with Boris Johnson the then Mayor of London, a target to build 42,000 homes a year was announced.
Boris Johnson commented
"This does not mean we are going to see lots of towers popping up all over the place''
During the speech Peter Murray said,
" I knew that it did!
We did a survey at the time and found that there were 200 towers in the pipeline in planning or under construction and now there are 500.
Why build high?
When Ken Livingston was mayor of London from 2000 to 2008, he was advised by Richard Rogers whose plan was a compact city where all new development for London should take place in the greater London area. Whereas the previous post war plan had been to build out in the suburbs.
Richard Rogers plan was to bring people into the city and make it more attractive. This really remains the plan today.
Sadiq Khan the current mayor has decided that we cannot touch the Green Belt and increase the greening of London he has a target of 66,000 homes.
Not all tall buildings need to be towers. We have mid rise buildings like at Brent Cross designed by Maccreanor Lavington Architects that are based on the Victorian mansion block. This delivers a density of 331 units per hectare. Pretty dense while at the same time creating elegant streets and architecture.
Also, within the central area of Westminster there is a development Clelland House and Abell House designed by DSDHA architects which is 390 units per hectare in the centre of the city delivering high quality accommodation.
What is interesting is what is happening out in the suburban areas. People living in suburban areas tend to not really like the idea of development as they like the area they live in to remain as it is.
As James Howard Kunstler author said in a TED talk.
'Suburban sprawl is the greatest misappropriation of resources in the history of the world'
London has more than its fair share of sprawl.
That is one of the reasons why we created the Green Belt one of the greatest pieces of planning legislation in the history of planning.
I know that Ben Derbyshire, ex Chair of the RIBA is here today who is promoting lower rise areas of outer London.
I want to talk about this project, which is related to TFL and delivering new accommodation around stations
Over the next couple of years Sadiq Khan as Chairman of TFL has commanded for the delivery of 10,000 homes. He has asked for plans to be developed to build clusters of new residential units around stations. A group of architects along with the development team, engineers and transport experts at TFL have been looking at how they can deliver higher density with very good transport links in outer London.
This development at Turnpike Lane, which is in Haringay, it is a development around the station with taller buildings in some contrast to the lower buildings around it, nevertheless providing good quality accommodation, better public space around the station and good access to public transport.
There is another scheme at Barking in East London next to Barking station with four towers and improved public space around the station. This is just 15 minutes to Fenchurch Street ideal for people wishing to buy home is East London and enabling them to travel to work more easily.
Studio Egret West-designed proposals to redevelop an East London town-centre shopping mall with 900 homes along with retail and leisure facilities have won approval from local councillors.
The outline plans feature homes in a range of buildings from five to 36 storeys. Four towers would be 19 storeys or more in height.
The first scheme to come out of this development by TFL is Blackhorse Point. This will be built on a 1.8-acre site and will deliver 350 new homes in Waltham Forest across six new buildings. The site is situated opposite Blackhorse Road station, which is serviced by both the Victoria line and London Overground. The new homes will provide a mixture of studio, 1, 2- and 3-bedroom properties.
Designed by RMA Architects, the Blackhorse Point development is a key element of the wider master-plan of the Blackhorse Lane regeneration area.
Mapleton Crescent in Wandsworth 89 dwellings on .5 of hectare on which you could usually get two semi-detached houses, very elegantly designed, well finished on the outside modern method of modular unit construction.
This slender 27-storey multi-award-winning building, designed by architects Metropolitan Workshop, for Pocket Housing is clad in striking green glazed-terracotta tiles. Arranged around a unique triangular core, some of the homes overlook the gently flowing River Wandle while others offer panoramic views across London. The 53 one-bedroom affordable Pocket homes are all sold and occupied by local first-time buyers. There are also 36 two- and three-bedroom open market Pocket Edition homes.
The building's landscaped roof terrace on the 23rd floor offers stunning uninterrupted views across London and the indoor residents' lounge with Wi-Fi equipped work space overlooks the cleaned up River Wandle. You immediately get a sense of space when entering the double height entrance lobby, where there is parcel storage, comfortable seating and working areas. There is plenty of secure cycle storage for everyone, as well as kit lockers and a bike repair station.
So, if we cannot build outwards we have to build up. So how do we deliver that sort of city?"
To illustrate this Peter produced a painting of London by Canaletto in 1745 showing the saw tooth skyline with the dome of St Paul's and the 52 spires of the churches built by Sir Christopher Wren after the great fire of London 1666.
Peter then explains:
"How do we deal with the with the scale of buildings getting higher every century since then?
What we do is create a framework whereby you cannot build tall building that will block peoples view of St Pauls from Richmond Park, Redditch Park or Hampstead Heath.
Here is the City of London eastern cluster which means if you live in the east you are not supposed to see St Paul's. At the front is 22 Bishopsgate just about to be completed which is the tallest.
The plan is to build tall towers in clusters like a mountain with the highest pinnacle in the middle then it goes down to a plateau at the sides.
This is the plan of Peter Wynne Rees the City Planning Officer for the City of London from 1985-2014 he directed the transformation of this world business and financial centre from a sterile 9-5 workplace into a vibrant and attractive neighbourhood. 80% of the City's office floor-space was renewed during this period including a cluster of commercial towers by world famous architects, such as the "Gherkin", "Cheese-Grater" and "Walkie-Talkie".
If you look from Greenwich towards Canary Wharf you will have a similar view with 1 Canada Square as the pinnacle in the model. Now what is happening to the south of Canary Wharf in South Quay where you have multiple owners all wanting to build as high as possible as they can on their site. Creating according to the ONS (Office for National Statistics) the densest part of the UK thus creating spaces around the buildings which are not particularly good. Spaces at the bases of tall buildings are important. When you build high rise buildings, we need to take great care that we do that well and ensure that the spaces at the bases around the building are very important.
I think that we need to make the best possible use we can of our land and I often argue with Simon Jenkins about this and I believe that this does actually fit well with the skyline of London and this view mixes together the saw tooth idea where you have St Pauls dome, you have Tower Bridge and then you also have modern tall towers creating this serrated sky line which is characteristic of London this protects the history of the city but also deliver a modern city at the same time."
'THE ARCHITECTS UNDERGROUND'
JADE ANOUKA – POET & ACTRESS
This was followed by the stunningly beautiful and statuesque actress and poet Jade Anouka performing three of her brilliant poems.
'Eggs on Toast' a thoughtful poem about making breakfast for your lover.
'Winning'. The video can be watched here:

These poems are available online from Jade's website and is also in her poetry pamphlet that can also be purchased from the site. www.AnoukaPoetry.com
Another was a commission from Audible UK and can be heard via audible in their 'To the Woman' podcast series. www.audible.co.uk
Look out for Jade's new play 'HEART' which will be performed next year.
This was the end of the first half and the auditorium emptied and people chatted and went to the bar for a drink.
This was an opportunity to mix and say hello and make some new friends.
After about a 30-minute break for drinks and chat a bell rang announcing the final act of the evening.
GILES MARTIN UNIQUE TALK ABOUT HOW JOHN, PAUL, GEORGE AND RINGO PRODUCED THE SEMINAL ALBUM SGT. PEPPER'S LONELY-HEARTS CLUB BAND AT ABBEY ROAD STUDIOS.
This was a highly anticipated talk by Giles Martin, record producer son of Sir George Martin celebrated producer of the Beatles. Giles was asked to remix the Sgt. Pepper Lonely Hearts Club Band and White Album for the 2017 /218 reissue to celebrate 50th anniversary of the Beatles. He also acted as executive producer for Paul McCartney's 2013 'New' album and more recently musical director on the film Rocketman the Elton John biopic. He was also recently appointed Head of Audio & Sound of at the Universal Music Group.
No one knows more about the recording of the Beatles at Abbey Road studios than Giles Martin as he has listened to all the tapes from these sessions when assisting his father at Abbey Road studios.
In this talk Giles explains how John, Paul, George and Ringo came together and created what is considered to be a ground-breaking seminal record of all time Sgt Pepper's Lonely-Hearts Club Band.
The talk is illustrated by rare sound recording and outtakes from the original recording sessions between 24 November 1966 – 21 April 1967 at Abbey Road Studios.
This brings new light on the motivation and understanding as to how this record came was created.
A full transcript of Giles enlightening talk will be published here at Just News International very soon.
Watch this space.
'THE ARCHITECTS UNDERGROUND' EVERY WEDNESDAY AT THE RIBA
'The Architects Underground' is one of the most interesting and stimulating places to be on a Wednesday night in London. I thoroughly enjoyed it and recommend it 100%.
'The Architects Underground' is a regular creative artistic cultural event with people from architecture, design, art, movies, music, fashion, TV and theatre.
Every Wednesday between 6.00 pm and 10.00 pm at the RIBA HQ at 66 Portland Street, London W1AB 1AD.
TEL 020 7580 5533
Entry fee is £15.00 with a free cocktail, unless you are member of the RIBA or a student and then it is free.
https://www.facebook.com/ArchiGround/
https://www.architecture.com/
• Thank you, Fused Magazine, for Rob Dickins CBE and Ben Derbyshire quotation[/vc_column_text][/vc_column][/vc_row]