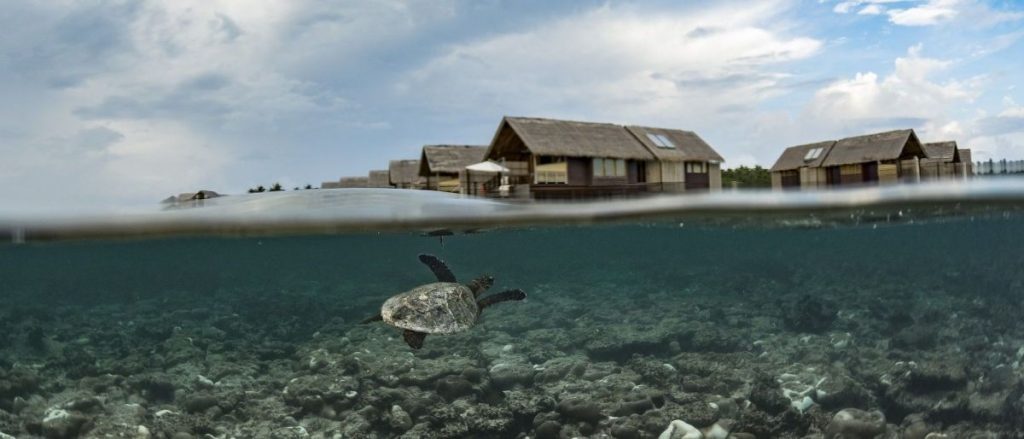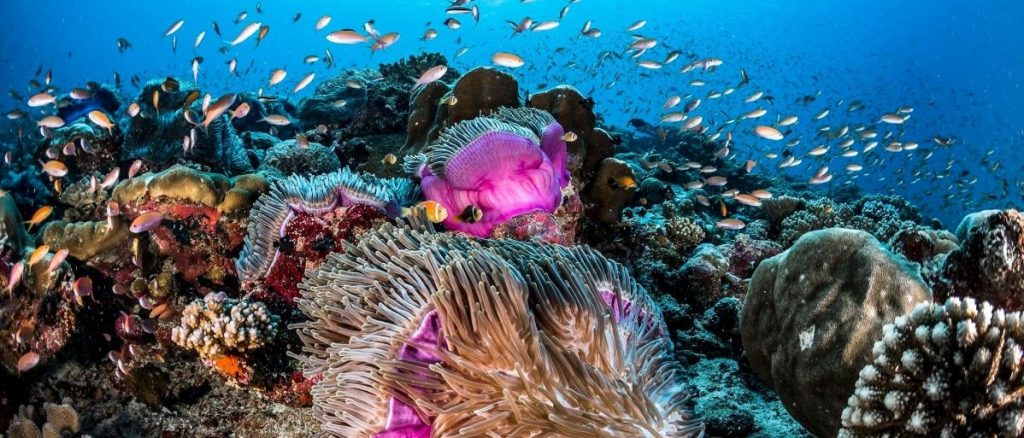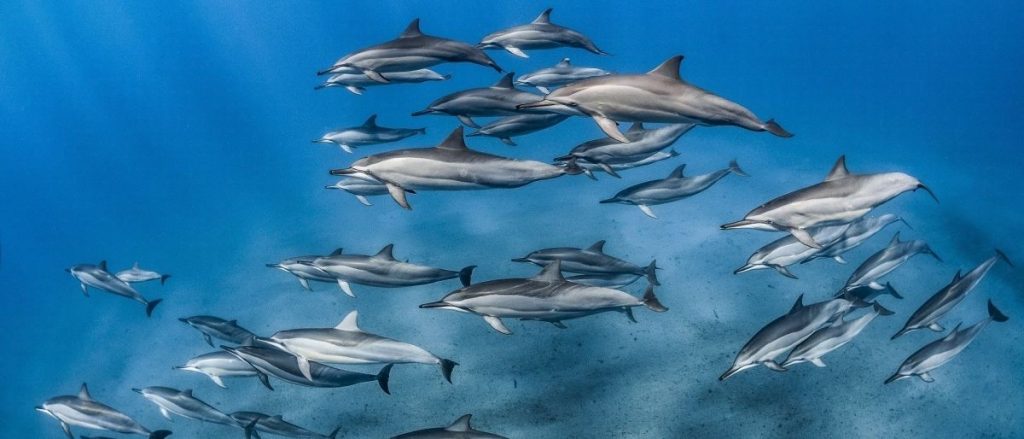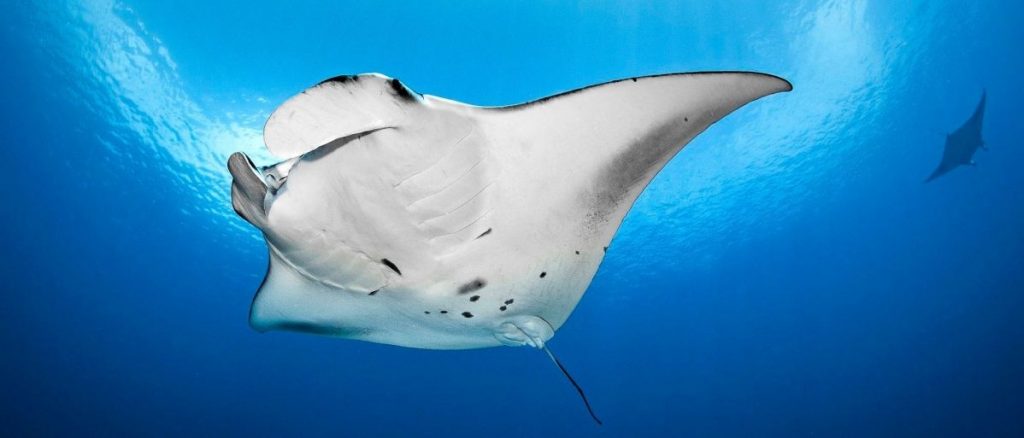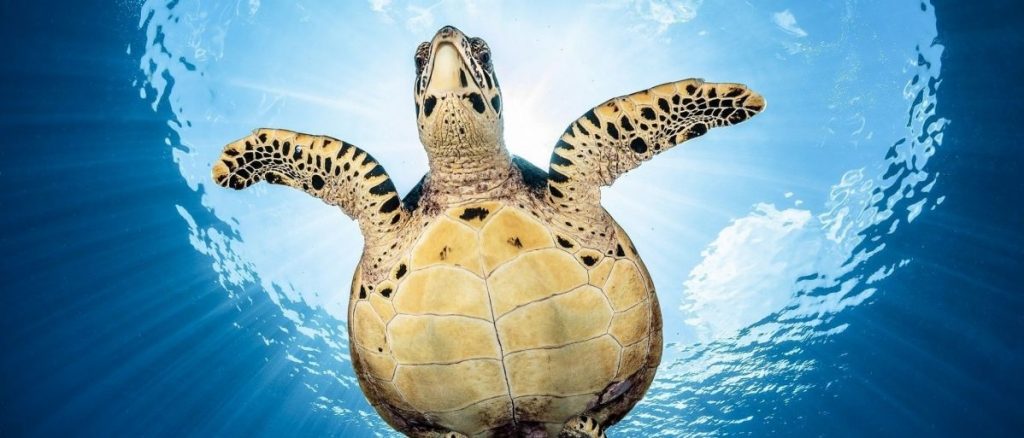 Shangri-La Hotels and Resorts have commissioned award-winning National Geographic photographer Greg Lecoeur to capture a series of underwater photographs at the group's iconic Maldives and Mauritius properties.
Discover Greg's fascinating journey in a series of exhibitions unveiling the stunning marine life at these two locations, from 29 October to 22 November 2019 at Shangri-La Hotel, Paris and from 30 October to 15 November 2019 at Shangri-La Hotel, At The Shard, London.
The exhibitions will then travel to the Maldives and Mauritius during the festive season.
About Greg Lecoeur
Greg Lecoeur is a multi award winning Wildlife Photographer, who dedicates his life to the marine world. Living a nomadic lifestyle, his passion for nature keeps pushing him to explore and capture the planet through his eyes. Concerned about the future of our planets marine ecosystems and biodiversity, using his distinctive style, he is expressing the emotion of the moment and demonstrating the power and fragility of the ocean and it's inhabitants. His photographic art and commitment to nature has been recognized worldwide. Greg Lecoeur's extraordinary image of a sardine run has been honored by prestigious photographic organizations such as National Geographic who declared him Nature Photographer of the Year 2016.
As a native from Nice on the French Riviera, the Mediterranean Sea put its spell on Greg during his childhood. Greg developing his interest in marine biology and his desire to explore. After finishing his business studies, he joined the family company and then launched his own venture in the neighbouring state. When he wasn't working he was diving. The sea became a devouring passion. He collected scuba diving certificates, invested in technical diving equipment, discovered underwater photography and accumulated lots of miles…
It is his passion to be under water and photographing the marine life to be able to show it to those who have to stay on the surface as well as to the enthusiasts of diving and underwater images.
At 32 years old with the Diving Instructor certificate in his pocket, he left his comfortable life, sold his company and took off to realise his dream. One traveled one year around the world with his underwater camera. He explored the Americas: The adventure began with the Galápagos and then continued to Ecuador, Florida, Bahamas, Honduras, Yucatán, Baja California, California, Hawaii and British Columbia …
When he returned to France, he shared his impressions and images through french and international magazines. Since then, he is fully living his passion whilst traveling the Blue Planet presenting the underwater world through his own eyes and his style of photography. By capturing unexpected scenes of marine life, he is seeking to catch the attention of the general public in order to raise awareness of the fragility of our ecosystems and the preservation of biodiversity.
His portfolio was rewarded in 2015 by a gold diver at the Festival of underwater images of Marseille. During 2016, he was recognised internationally at prestigious photographic events and his images were awarded and exhibited in four corners of the planet. In December 2016, National Geographic named him "Nature Photographer of the Year".
Greg is an ambassador for Nauticam and Aqualung brands who support him during his adventures.
Gregg exhibited at the Natural History Museum in London, Greg Lecoeur's strong passion for photography and his fascination for marine biology have pushed him to explore the planet from beneath the surface through the lens of his camera. Through photography, he reveals the beauty and fragility of the marine environment and its inhabitants.
Bountiful Marine Life in Mauritius
Located on the most secluded bay in Mauritius and boasting its own private island, Shangri-La's Le Touessrok Resort & Spa offers multiple opportunities to get close to the nature and underwater life surrounding the resort. Almost completely encircled by a barrier coral reef, Mauritius allows for multiple marine encounters, from hundreds of bright-coloured fish to dolphins, sperm whales, and a dramatic topography including grand caverns and caves, promising a memorable diving adventure.
Underwater Wonders in Maldives
Shangri-La's Villingili Resort & Spa, Maldives is a haven for sea life, from turtles to dolphins and hammerhead sharks, and is the perfect spot for sea excursions and snorkelling, with a coral reef garden in its own lagoon. It is a paradise for both beginner and experienced divers and boasts over 25 world-class dive locations, including the British Loyalty shipwreck and Manta Point, a cleaning station unique to the Maldives, allowing guests unbridled opportunities to observe the manta rays year-round.
Contribute to Oceanic Conservation
The sale of Greg Lecoeur's photographs and an auction for a stay at each of the participating Indian Ocean resorts will raise funds for Shangri-La's Care for Nature project 'Sanctuary' which contributes to the coral reef and ocean protection. The participating properties will also create a special cocktail and spa treatment related to the marine world with a percentage of the proceeds from the sales to go to the 'Sanctuary' project.