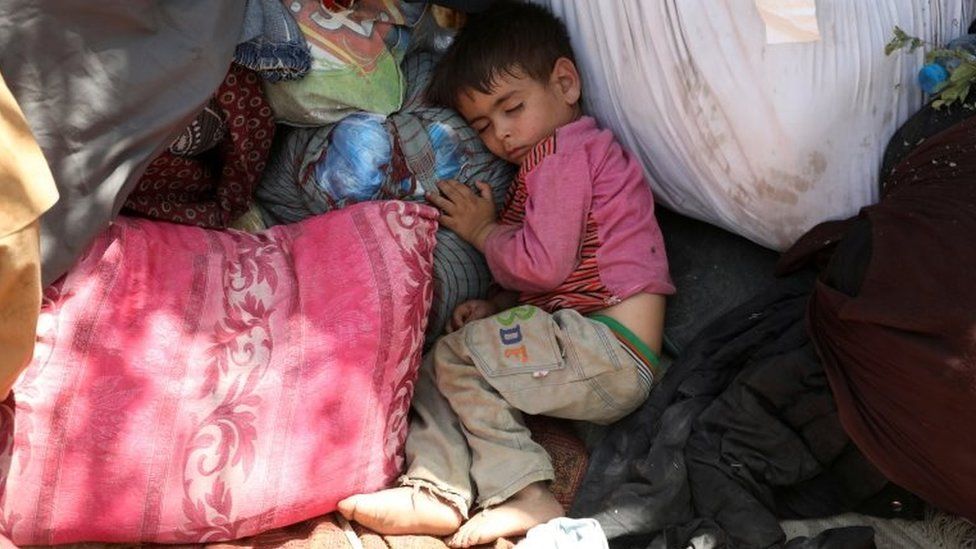 The insurgents have now taken control of at least nine of the country's 34 provincial capitals.
Heavy fighting was reported on Wednesday in the cities of Kandahar and Ghazni.
President Ashraf Ghani earlier flew to the northern city of Mazar-i-Sharif – traditionally an anti-Taliban bastion – to try to rally pro-government forces.
The removal of the country's army chief, General Wali Mohammad Ahmadzai, was confirmed to the BBC on Wednesday. He had only been in the post since June.
His successor will have to deal with escalating violence across the country, as the Taliban continue their offensive. US and other foreign troops have all but withdrawn following 20 years of military operations.
More than 1,000 civilians have been killed in Afghanistan in the past month, according to the UN.
Also on Wednesday, President Ghani held crisis talks in Mazar-i-Sharif with ethnic Uzbek warlord Abdul Rashid Dostum and prominent ethnic Tajik leader Atta Mohammad Noor about defending the city.
Mr Dostum, a veteran commander, was quoted as saying: "The Taliban have come to the north several times but they were always trapped."
For years, Mr Ghani tried to sideline the warlords in an attempt to boost the Afghan National Army, and now he is turning to them in his hour of need, the BBC's Ethirajan Anbarasan says. Earlier this week, the president also agreed to arm pro-government militia.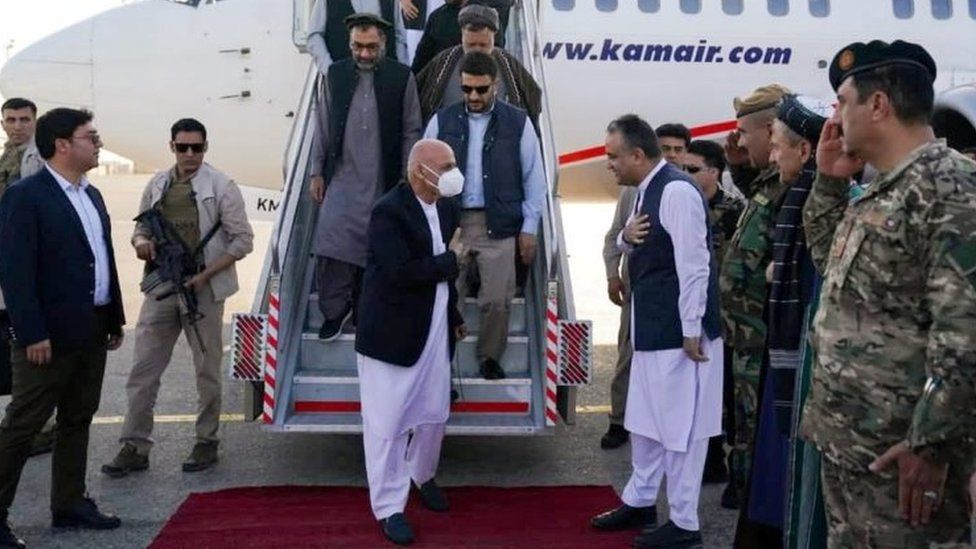 Mazar-i-Sharif lies close to the borders with Uzbekistan and Tajikistan, and its loss would mark the complete collapse of the government's control over the north of Afghanistan.
In Kunduz, another northern provincial capital, hundreds of government soldiers – who had earlier retreated to the airport after the Taliban overran the city – have now surrendered.
According to local media reports, the Taliban have now taken over Kunduz airport and the army corps stationed there have surrendered.
Local sources told the BBC that fighting was also raging in eastern Afghanistan's Ghazni on Wednesday, after Taliban insurgents entered the city centre.
The International Committee of the Red Cross (ICRC) humanitarian group later said intense "street-by-street" fighting was taking place in Afghanistan's second-largest city Kandahar.
The Taliban claimed to have taken over the city's prison, though this has not been confirmed.
According to one US official speaking to CBS News, Afghanistan's capital could fall to the Taliban in as soon as 90 days.
However, the official told news agency Reuters that it was possible for the Afghan security forces to halt the Taliban's momentum by putting up more resistance, adding that the fall of Kabul was not a "foregone conclusion".
The official, who spoke on condition of anonymity, was reportedly citing US intelligence.