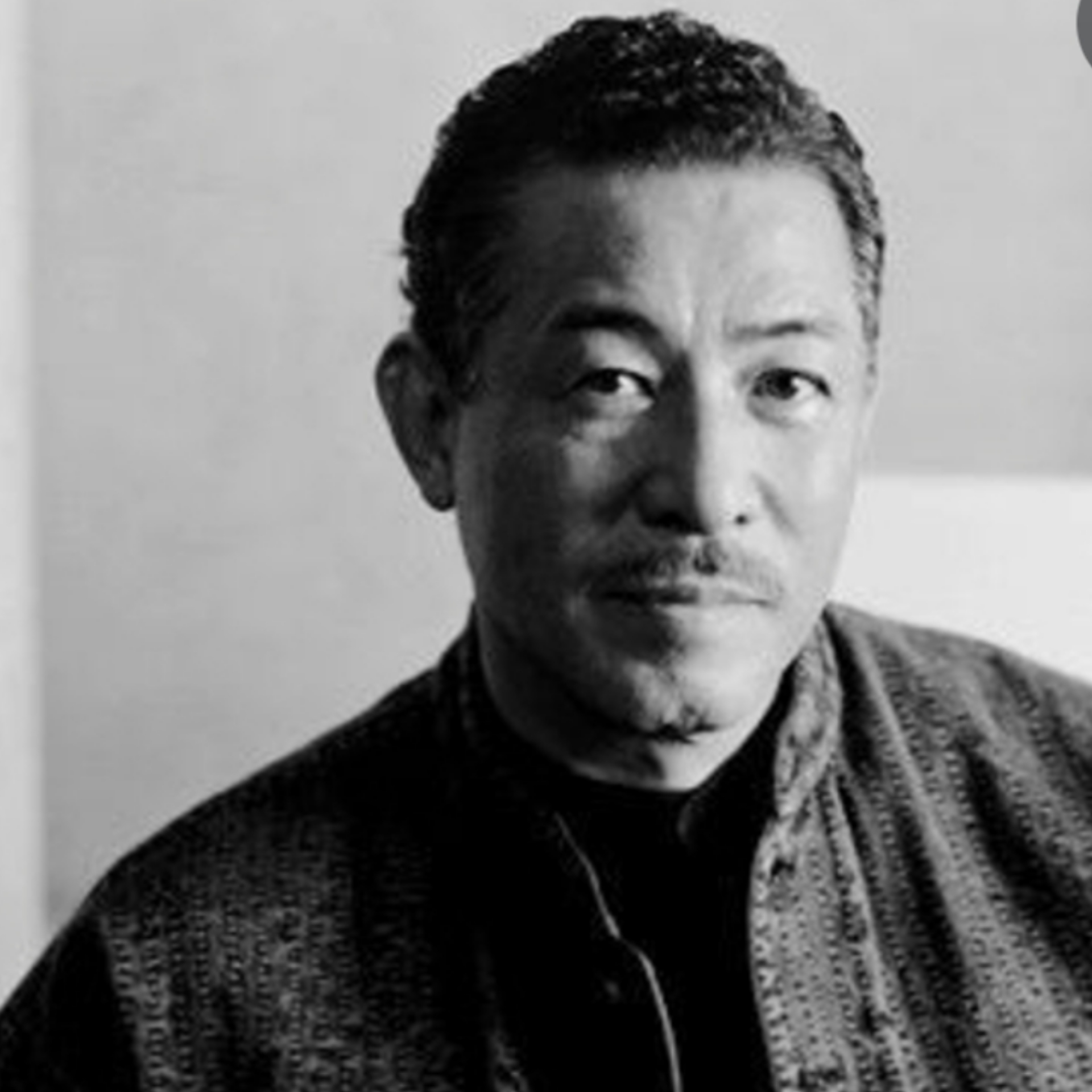 Issey Miyake the legendary designer has died aged 84. He was born April 22 1938 in Hiroshima, Japan.
Issey was more an original and innovative designer than a couturier. A designer's designer he was a true artist. During my four years at Central Saint Martin's where I studied fashion design Issey Miyake was our most inspirational designer. He created collections that were strong on style, easy to care for and to travel with, comfortable, practical and elegant.
Issey Miyake designed for everyone, clothing made for people in the real world. He was one of the worlds most influential designers.
Issey Miyake, "In Japanese we have three words yofuku, which means Western clothing; wafuku, which means Japanese clothing; and fuku, which means clothing. Fuku can also mean good fortune, a kind of happiness. People ask me what I do. I don't say yofuku or wafuku. I say I make happiness."
Issey Miyake always explored the possibilities offered by new as well as traditional materials. He embraced computer technology in his quest to create practical, comfortable clothing that could be machine-washable, and would not crease. He believed garments should allow for movement and took inspiration from the traditional Japanese Kimono. In 1993, he launched PLEATS PLEASE ISSEY MIYAKE line using the unique 'garment pleating'.
He was famous for his pleated garments which are made solely from Polyester. Polyester holds pleats well. The garments are created by first cutting and sewing the garment together before they are hand fed into a heat pleating system.
His designs were mysterious, he wanted to embody sensuality in his abstract and voluminous garments. The idea of restricting the body to the occidental standard of sex appeal did not appeal to Issey.
"Sex appeal is a spiritual matter, not a physical one," said Miyake. With his designs, imagination teased the senses while successfully embodying a balance of Eastern and Western traditions.
He joined the local art club in his teenage years aspiring to be a painter and became fascinated by fashion after drawing inspiration from fashion magazines.
He then went to Tama Art University in Tokyo to study graphic arts in 1959 and in 1965 he moved to Paris where he trained at the Chambre Syndicale de la Couture. His first job was with Guy Laroche in Avenue Montaigne. He then moved to New York where for a short time he was an assistant to the American designer Geoffrey Beene before returning to Tokyo. In Tokyo he set himself up as a freelance designer. In 1970 he and the textile designer Makiko Minagawa set up the Miyake Design Studio. This laid the foundation for Japanese designers as well as avant-garde designers.
He then went on to show his first collection in New York. Diana Vreeland was a fan and as editor-in-chief of Vogue she gave him a page in the magazine. After Bloomingdale's in New York agreed to sell some of his outfits, in Japan Miyake rapidly became a sensation. His first show there attracted around 6,000 people. Issey Miyake was becoming internationally acclaimed. By 1983 his company was making around $50 million in sales worldwide. His first fragrance, L'eau d'Issey for women, was introduced in 1992.
Issey was a style visionary. He went on to launch Japan's first design museum 21_21 Design Sight with the architect Tadao Ando. He also set up Reality Lab a shop in Tokyo. Reality Lab had a young team of engineers and designers dedicated to bringing Issey's non-conventional ideas to fruition. The Reality Lab was a showcase for Issey's designs. Fond of experimenting with fabrics Issey created textiles, clothing and accessories. He made garments from recycled materials and he took his inspiration from everywhere. His Bao Bao range of bags were inspired by Frank Gehry's Guggenheim Museum in Bilbao.
Issey Miyake's talent for design was appreciated beyond the fashion world. Artforum magazine the art magazine,
featured on it's cover a gown Issey Miyake created in 1982 from rattan vines.
"It was unheard of for a piece of clothing to be featured in an art magazine," he recalled. He then went on to have a solo exhibit at the Musée des Arts Decoratifs in Paris in 1988.
In 2010 he launched his new 'green' fashion line made from recycled materials.
As a keen advocate of a "greener" world Issey said, "It's important to make clothes for long-term use now, not just one season….We can't keep throwing things away."
While in France, Issey Miyake was appointed a Chevalier of the Légion d'honneur in 1993 (advanced to Commandeur in 2016). His many other awards included the Praemium Imperiale for Sculpture which he was awarded in 2005.
Miyake won the Arts and Philosophy Kyoto Prize in 2006 and Japan's Order of Culture in 2010.
photo credit and copyright Hiroshi Iwasaki
written by Kim Grahame