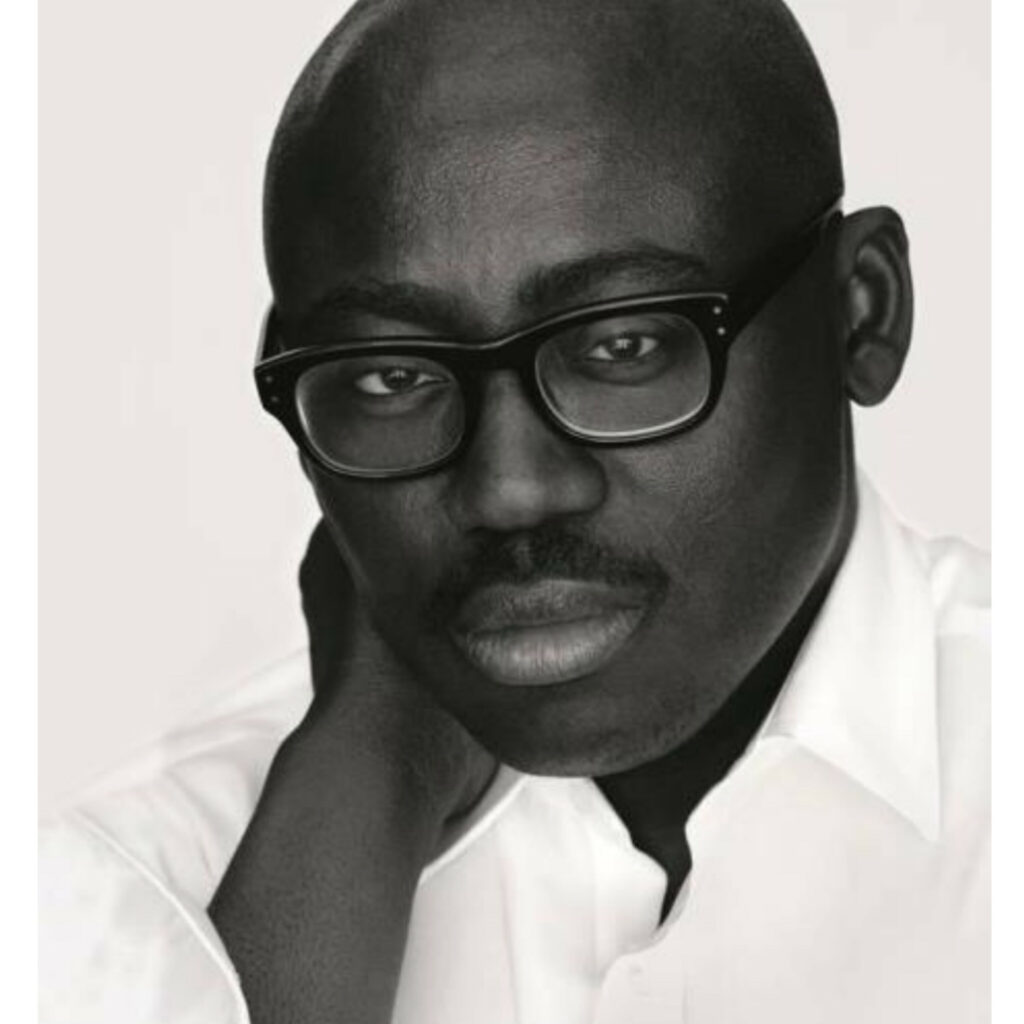 The British Fashion Awards showcasing on the 4th December at The Royal Albert Hall, will honour the Editor-in-Chief of British Vogue and the European Editorial Director of Vogue, Edward Enninful OBE with the Trailblazer Award for his contribution to the fashion industry.
The British Fashion Awards are organised by the British Fashion Council ( BFC ) and are the primary fundraiser for the BFC Foundation. The British Fashion Awards are presented by Pandora and celebrate the role of fashion at the intersection of culture and entertainment, spotlighting creative talent. Edward Enninful will be awarded for his trailblazing career as a stylist, editor, and creative director. The Trailblazer Award celebrates the very best innovators and creatives in fashion, whose work in the past year has significantly shaped the industry.
Caroline Rush, Chief Executive, British Fashion Council, "We are thrilled to honour Edward Enninful with the Trailblazer Award for his immense contributions to the fashion industry. Enninful is a highly influential figure, with his ground-breaking work and collaborations transcending fashion and profoundly impacting wider culture. A fierce campaigner for diversity and inclusion in everything he does, Enninful has shaped a new vision for fashion media through his tenure as Editor-in-Chief at British Vogue, not only in the UK but globally. We look forward to celebrating with him in December."
Enninful began his career as a model and styling assistant before being named as Fashion Director of i-D at age 18. In his role at i-D, Enninful's fashion stories pushed boundaries by fusing provocative elegance with a radical narrative while featuring some of the industry's biggest names. Enninful's approach to storytelling was also seen in his work in American Vogue and Vogue Italia, where he was a contributing editor, frequently collaborating with photographer Steven Meisel. In 2011, he took over the position of Fashion and Style Director of W Magazine. During his time at W Magazine, Enninful was awarded an OBE for his services to diversity in the fashion industry.
Enninful is currently the European Editorial Director of Vogue and was named the first black Editor-in-Chief of British Vogue in August 2017. In 2024, Enninful will be stepping into the newly appointed position of Editorial Advisor of British Vogue and Global Creative and Cultural Advisor of Vogue. Enninful will continue to report to Anna Wintour, who is the global chief content officer for Condé Nast, and editor in chief of American Vogue.
In his six years as Editor-in-Chief of British Vogue, Enninful has challenged traditional beauty standards and transformed the fashion media landscape with his iconic editions including, Fashion
Now (May 2023 – celebrated the rise of the African model), Reframing Fashion (May 2023 – featured impactful talents with disabilities in collaboration with accessibility consultancy, Tilting The Lens founded by Sinéad Burke), The New Front Line (July 2020 – honoured front-line pandemic workers), The New Supers (April 2023 – featured Jill Kortleve, Paloma Elsesser and Precious Lee) and The Supers (September 2023 – featured the original supermodels). Enninful's covers also consistently feature and empower strong women and changemakers, including, Greta Thunberg, Judi Dench, Miriam Margolyes, Oprah Winfrey and Rihanna. In 2022, Enninful released his Sunday Times bestselling book, A Visible Man, where he shares the inspiring story of his journey from Ghana to British Vogue. The March 2024 issue of British Vogue will be Enninful's final one as editor in chief.
Previous Trailblazer Award winners include Alessandro Michele, Kim Jones and Sarah Burton.
Earlier this month Burton, Daniel Lee at Burberry,
Jonathan Anderson, Miuccia Prada and Raf Simons, and Matthieu Blazy of Bottega Veneta were revealed to be the nominees for the Designer of the Year award at the British Fashion Awards.
Leading figures in the industry will be recognised at The British Fashion Awards 2023 with awards such as Charlotte Tilbury with the Special Recognition Award,
Valentino Garavani with an Outstanding Achievement Award, and the late Joe Casely-Hayford with a new scholarship and a posthumous special recognition award.
photo courtesy BFC
by Kim Grahame