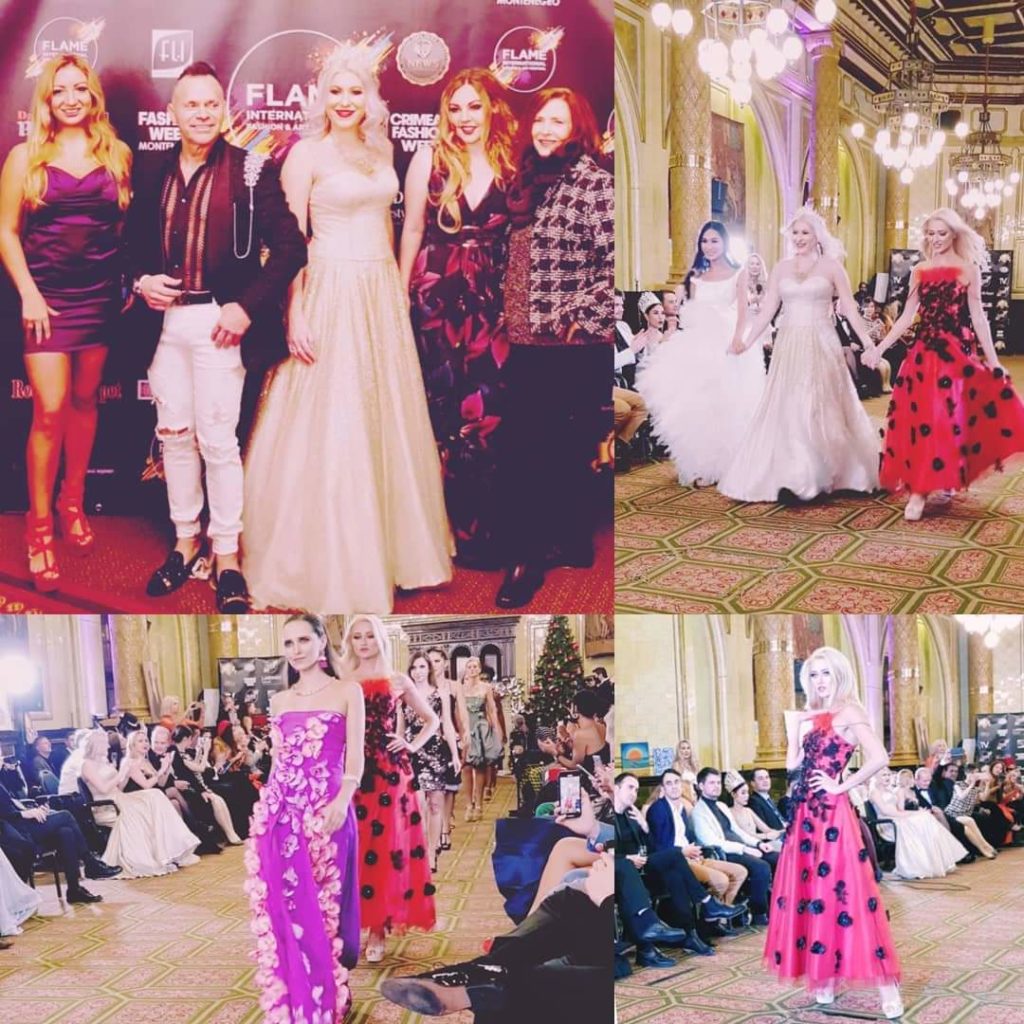 The combined art, performance and fashion awards event FLAME INTERNATIONAL FASHION AND ART FESTIVAL took place on the 23rd November, 2019 at the prestigious Royal Horseguards Hotel, London. The festival was organised and hosted by Yana Flame and compared by Deborah Jay Kelli with celebrities and VIP's in attendance.
The Flame International Fashion and Art Festival gets bigger and better with each new season. The evening showed the latest Yana Flame Couture Collection whilst supporting young designers and artists. The night was filled with captivating performances, art and high fashion and was a great success whilst surpassing all previous festivals.
' We have no brighter or stronger fire than what is burning in our creative souls ' – Yana Flame
The Flame International Fashion and Art Festival has once again demonstrated their celebration of the spirit of 'Tolerance and Inclusivity' in a buzzingly festive atmosphere with wonderful live musical performances.
PERFORMANCES
Sharing a vision of diversity yet unity there were performances from various backgrounds. This created a rich variety of entertainment throughout the evening from performance artists, vocalists and musicians. Their excellent performances created a wonderful atmosphere the whole evening including during the fashion catwalk collections.
There was the talented Stanley Volk the Sinatra tribute singer who was then followed by the captivating opera singer Sophia Tselepidou from the Greek and German philharmonic theatre. There then followed a brilliant performance by talented Alesja on electric violin. Other performing artists on the night were Katie B and Elizabeh De Bransor, Angel McKenzie, Letitia Antoinette Kapuscinska.
ART
Art exhibited at the event were by professional artists at the top of their trade: Yana Flame, Marta Chorostowska and Anna Mazzotta. Yana Flame auctioned off one of her very first artistic paintings of icon Marilyn Monroe for charity which was won by actor and entrepreneur Scott Matthews. With the auction of this painting a substantial sum was raised which would be going towards helping to support and sponsor young talents for future Flame Fashion and Art Festivals.
FASHION
The Flame Fashion and Art Festival catwalk opened with a collection by couturier Yana Flame who presented her latest collection of stunning luxurious ballgowns made with embellishments and fine fabrics.
This was followed by a showcase of emerging international fashion designers displaying their latest collections on the catwalk. The designers at this Flame Fashion and Art Festival were:
RolleByRolle, a real hit with their bold and original designs with a strong urban style.
Nataly Design from Denmark, with her sumptuous flowing couture gowns made in fine fabrics with embellishments and hand-stitched embroidery.
Angelina Kali, with a luxurious AK PREMIER lingerie collection using the finest fabrics and Swarovski crystals.
Cabral Mercer, with his bespoke tailoring designs showing an original urban style with a strong approach to the cut of his designs whilst using a bold mix of fabrics.
Mozino, with active gear designs that have a "FLASHY" extravagant urban appeal with a Kim Kardashian inspired twist.
AWARD WINNERS of The Flame International Fashion and Art Festival 2019 were
BEST DESIGNER
The best designer of the year awards, presented by Head Judge Champions Trainer Dave Gentry went to Angelina Kali for her stunning lingerie collection.
TOP HAUTE COUTURE COLLECTION
The Top Haute Couture Collection Award for the best fashion collection, presented by Head Judge Champions Trainer Dave Gentry, went to the feminine and glamorous collection of Nataly Design Denmark.
TOP CREATIVE COLLECTION
Top Creative collection of style and flamboyance, presented by Head Judge Champions Trainer Dave Gentry, went to the standout designs of Rolle by Rolle London with the 'wow factor'.
BEST TOP MODEL
Flame Top Model of The Year Award presented by the Lord of Westbury Stephan Young went to the graceful and well deserved winner Angelina Kali.
BEST RUNWAY MODELS OF THE YEAR
Other best female Flame Top Runway Models awards presented by the Judge Dave Gentry and Eugene Ankomah went to Kinga Orlicz, Kacey Coleen, Joanna Szyc, Janet Laca, Evelina Olzewska, Besmira Kruja, Elena Vladyk, Kiara Ferreira, Alba Sanchez, Agnes G Wade, Renata Syooriak and Sasha Kulagina
BEST TOP MALE MODELS
Best top male models went to Timothy Robinson, Nas Chaundhry, Ben Livermore and Kyle Owen.
BEST PHOTOGRAPHER
Flame Best Photographer of the Year Award went to Violet Butlet
The Flame Fashion and Art Festival was a great success and can be accredited to the team of people that helped to bring it about.
Backstage: Deborah Jay Kelli Host/Presenter, Rebecca Lilley Event Creative Coordinator, Valentina Cantenolli Backstage Manager, Janet Laca Head of Models Department and Sasha Kulagina assistant, Olga Atteman personal assistant Flame Queen Couture brand.
Creative Team MUA's and Hairstylists: Elena Dragomir Head MUA, Irina Swan Head Hair Stylist, Nikki Bright, Debbie Hayward, Adela Mihaela, Rahmina Choudhury, Shiemaa Hendry, assistant MUA Sukhi Kaur.
Models: Angelina Kali, Janet Laca, Kinga Orlicz, Kacey Coleen, Joanna Szyc, Besmira Kruja, Laurita Gruodyte Zile, Angelina Graf, Snizhana Sydoriak, Elena Vladyuk, Faith Juma, Ina Kim, Ewelina Olszewska, Kiara Ferreira, Sasha Kulagina, Alba Sanchez, Le Lamb, Agnes G Wade, Alice Butler, Marta Sokyrka, Ekaterina Marchak, Patience Jackie Asiimwe, Sofia Palaciuos Caraza,Timothy Robinson, Nas Chaundhry, Ben Livermore, Kyle Owen and others.
Official Flame Photographers: Violet Butler (head photographer), Maxim Sviridov, Alexey Lobus, Rupert Hitchcock, Christian Jibril, Laseetha Lelaseena Martin Szyc, Hedi Nong and Adelina Studio, Cris Rudio, Vasos Vasiliou, Monsoor Ali, Kay Anthony.
In keeping with the tradition of the event, the judges of The Flame Fashion and Art Festival 2019 were from a diverse group of VIP's, celebrities, professionals and experts from various fields of art, performance, fashion, beauty and creativity. The panel of honourable Flame judges from this evenings event were: Stephen Young Lord of Westbury businessman patron and ambassador of 7 charities, Dave Gentry Head Judge Champion martial arts trainer to film stars, Countesse Lena Felice de Bacci, Philip Sallon celebrity and celebrated London event organiser and style innovator, Spacy Gracy designer stylist artist, Eugene Ankomah visual artist, Kamay Lau celebrity actress fashion designer and stylist, Geisha Davis artist and performer, Mark Fowler creative New Romantic stylist, Lennie Lee East London performance artist painter and collector, Ann Pendigrast fashionista and stylist.
VIP Guests that were invited were Piers Corbyn Meteorologist, Stephen Young Lord of Westbury and Lady Anna, Oliver Smiles Actor, Bob Phrophite Film maker, Scott Matthews Actor, Bryanne Mcintosh-Melvine, Simon Reeves, Elizabeth and Keith Wheatley, Andres Monsalve, Surasak Heebtim, Joanne Ela Karg, Bruno Aleph Wizard, Kate Digman, Fifi Russels, Jonathan Graham, Kim Grahame, Stefano Bellino, Roger Castano, Alina Bikineva and many more.
The story of The Flame Fashion Festival is an inspiring one promoting new artists and fashion designers where sponsors and partners have joined the journey and helped to make this success possible. This event's sponsors and/or partners were:
FashionZ Ultimate, LADIESGOLFLifestyle, MODNY DOM, Plus Sky NEWS, moda dynastie, CRIMEAN FASHION WEEK, Red Silk carpet, Daily Mail 24, YANA FLAME QUEEN COUTURE, FASHION WEEK MONTENEGRO, Venus TV, LCT, DESIGNERS from Russia, BULVAR24, WFMN, F.L.I, fashion CHEMBER, THE BALL out, ODESSA FASHION WEEK, FMD
Written by Kim Grahame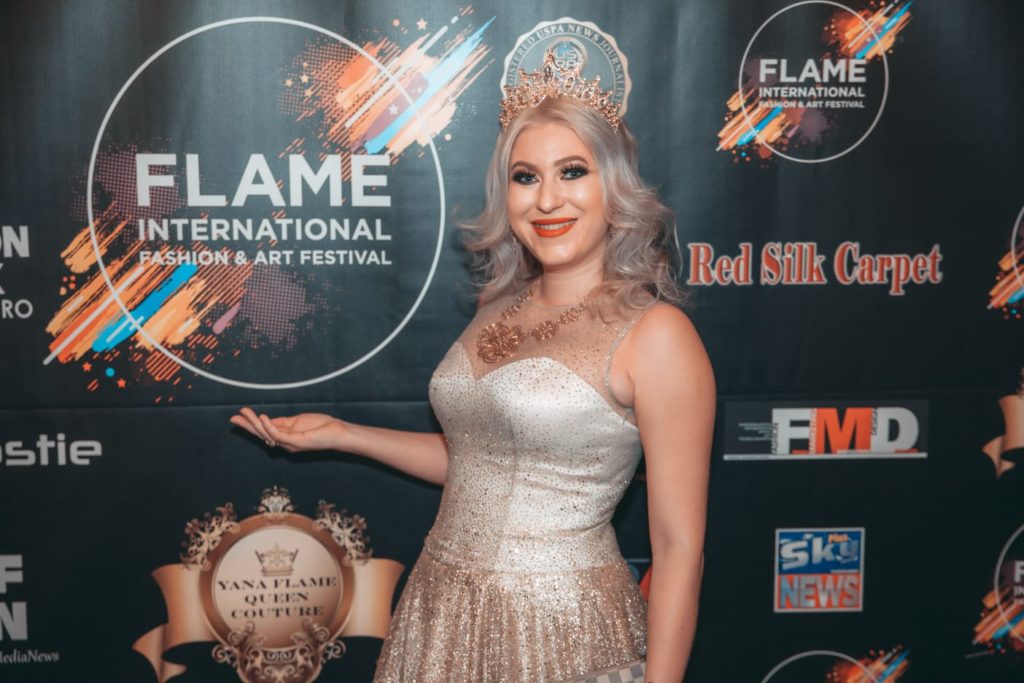 Organiser Yana Flame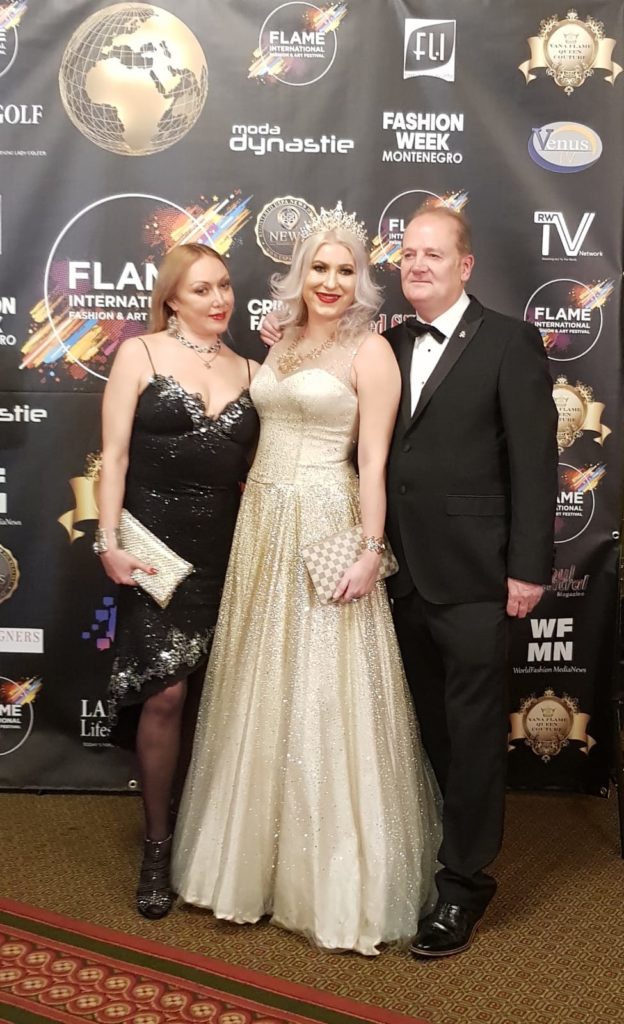 Lady Anna, Yana Flame & Lord of Westbury Steven Young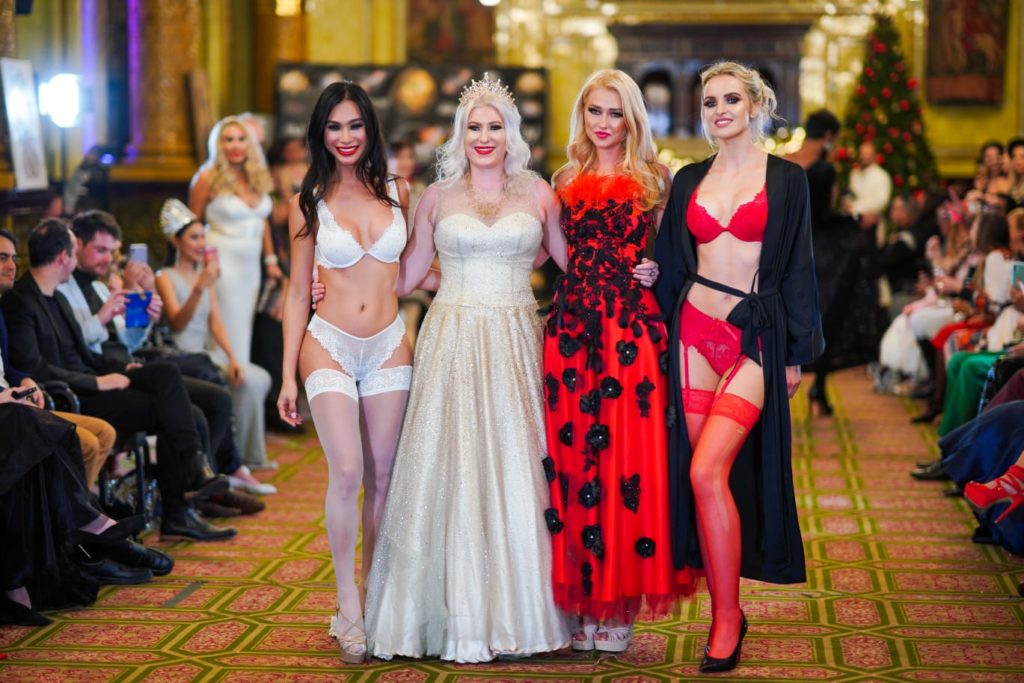 Designers Yana Flame, Top Models Kacey Coleen, Angelina Kali and Joanna Szyc Zimna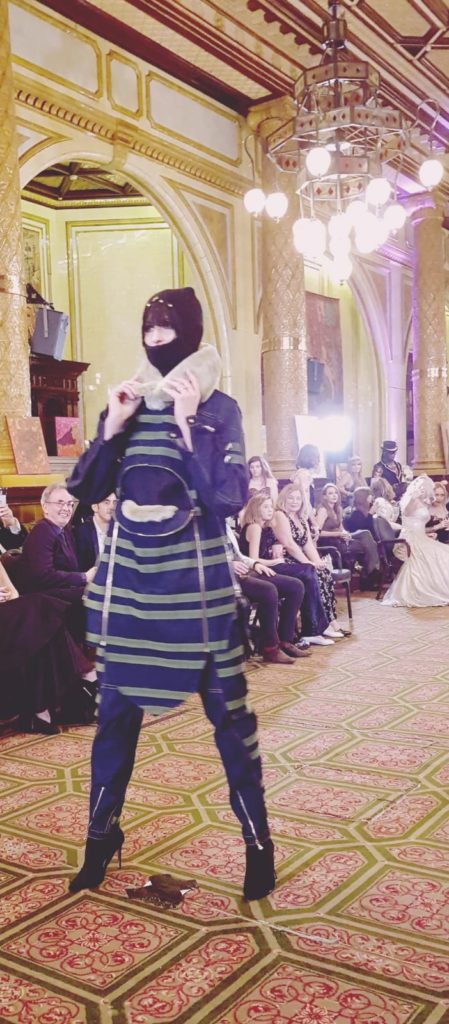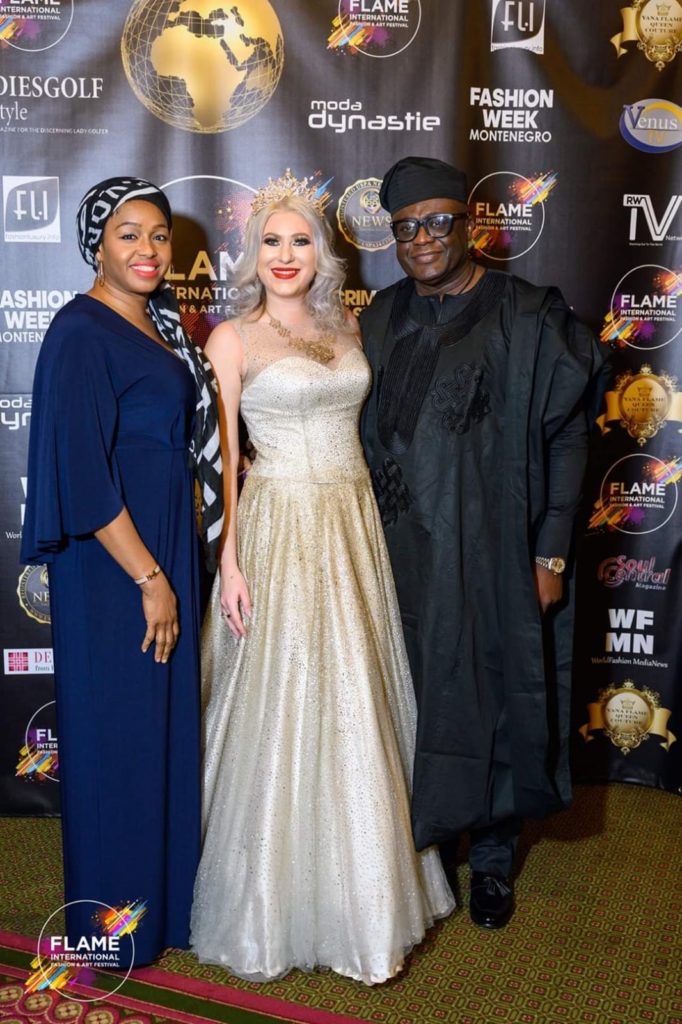 Yana Flame, Mr and Mrs Balgun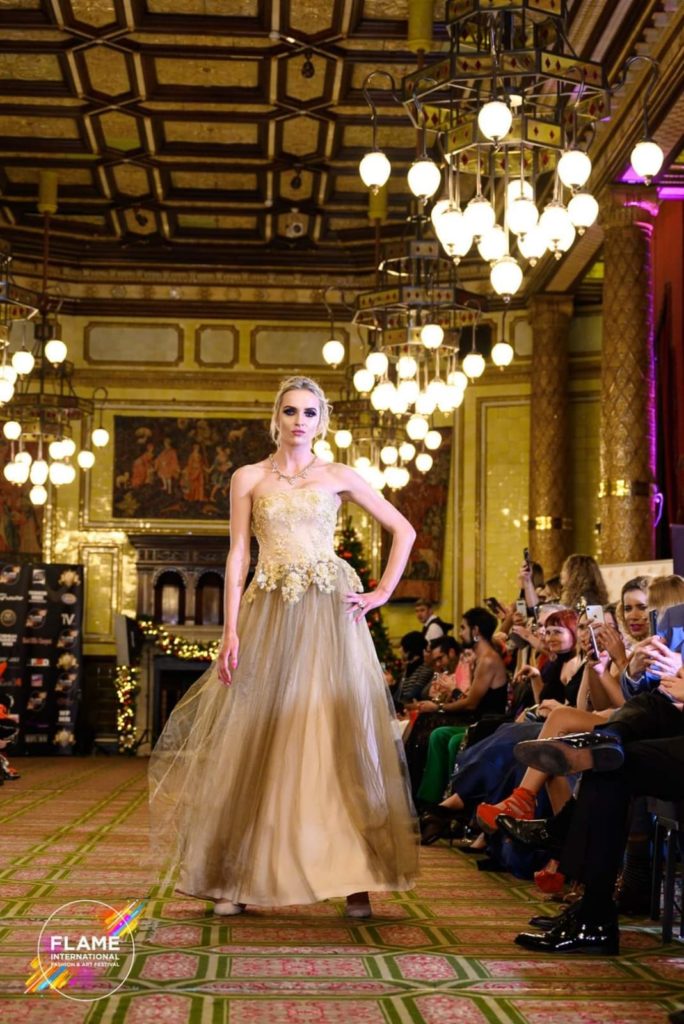 Top Model Joanna Szyc Zimna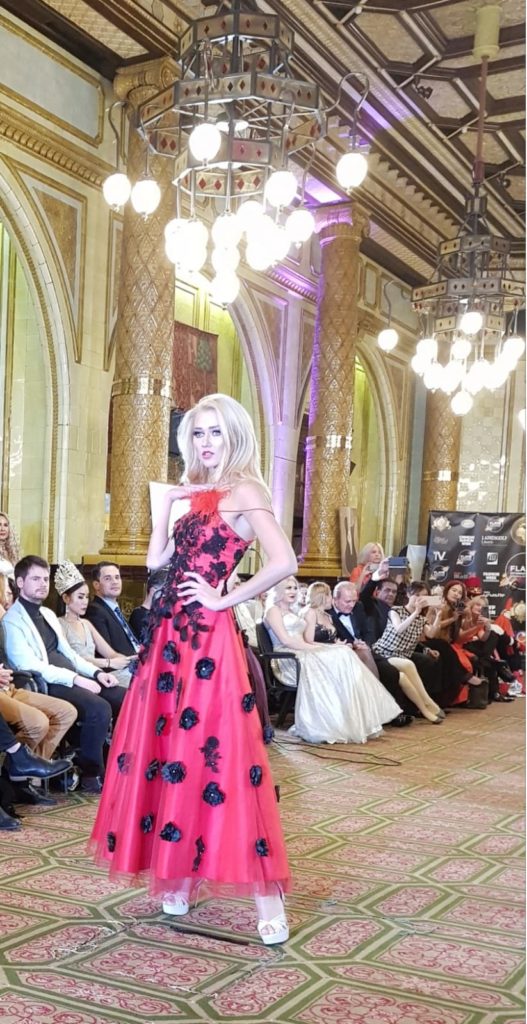 Top Model Angelina Kali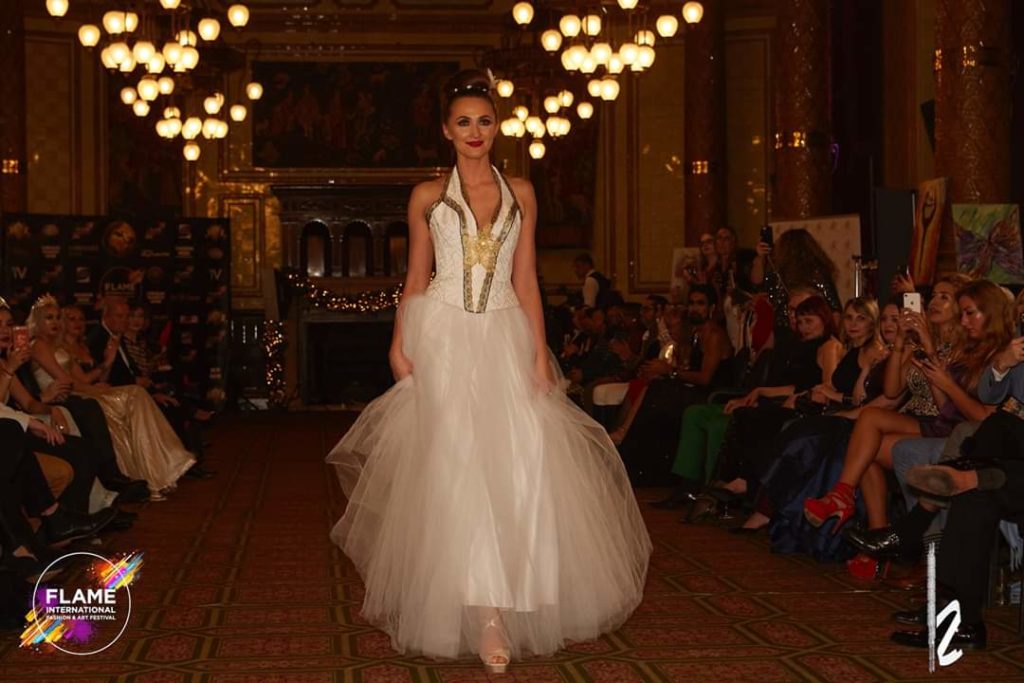 Bryanne McIntosh-Melvill, Simon Reeves, Kim Grahame, Mr and Mrs Balgun
Bryanne McIntosh-Melvill, Yana Flame, Simon Reeves and Dave Gentry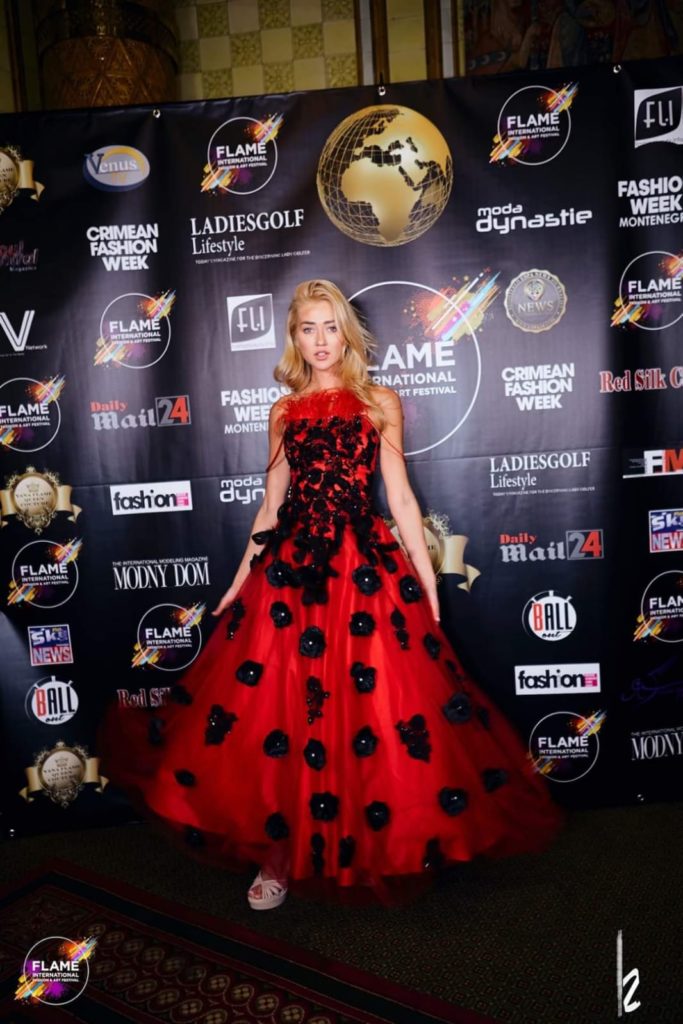 Yana Flame Queen Couture dress Top Model Angelina Kali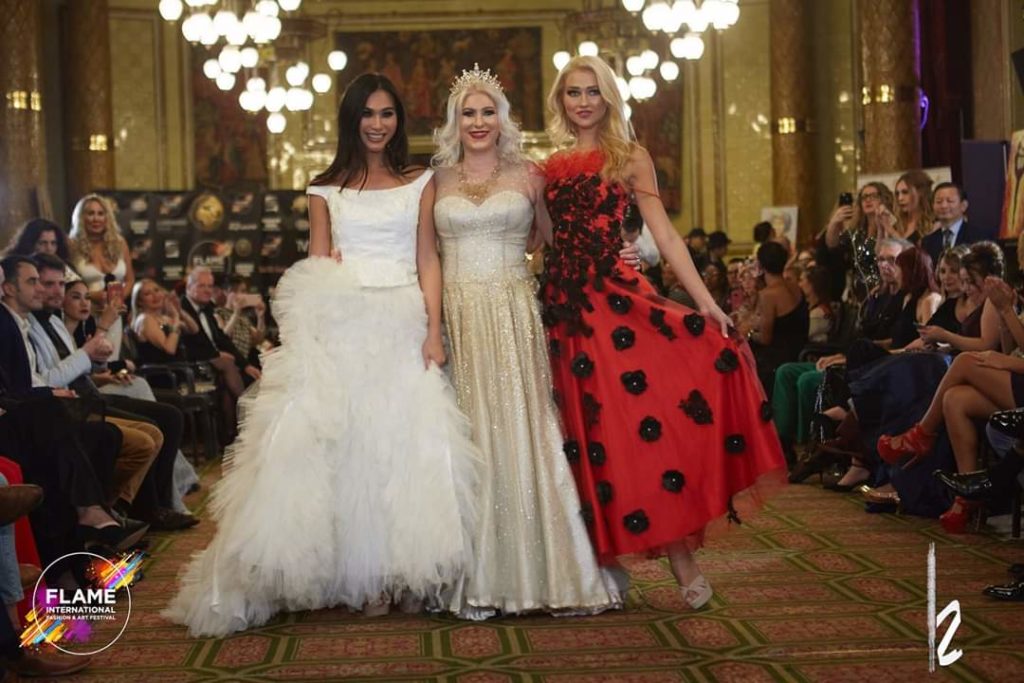 Yana Flame, Queen Kacey Coleen and Angelina Kali Top Models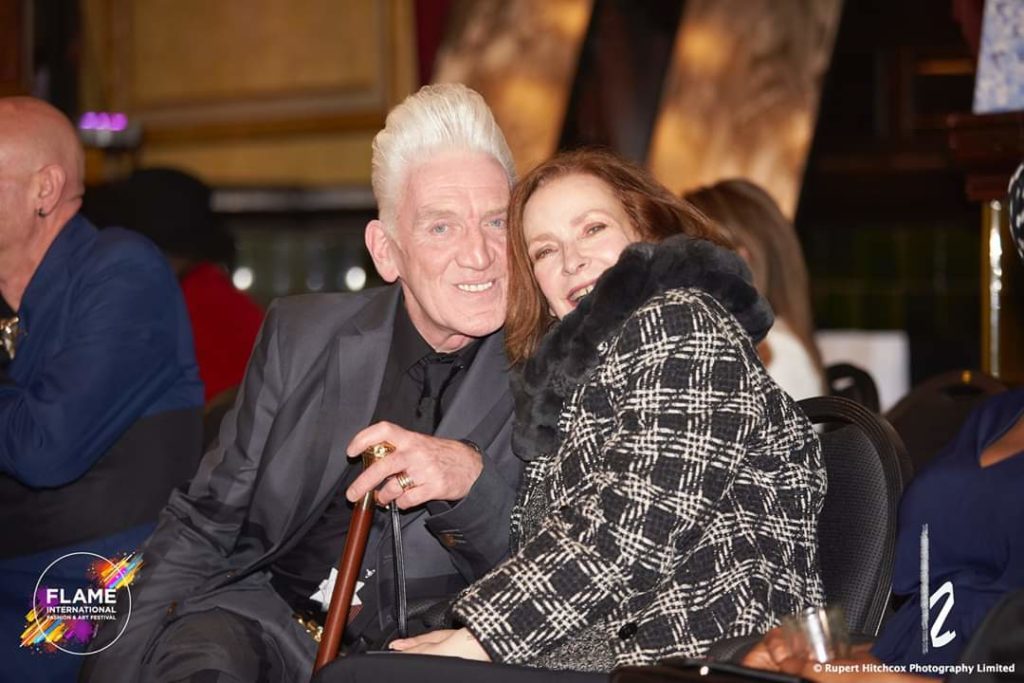 Simon Reeves and Kim Grahame
Judge Mark Fowler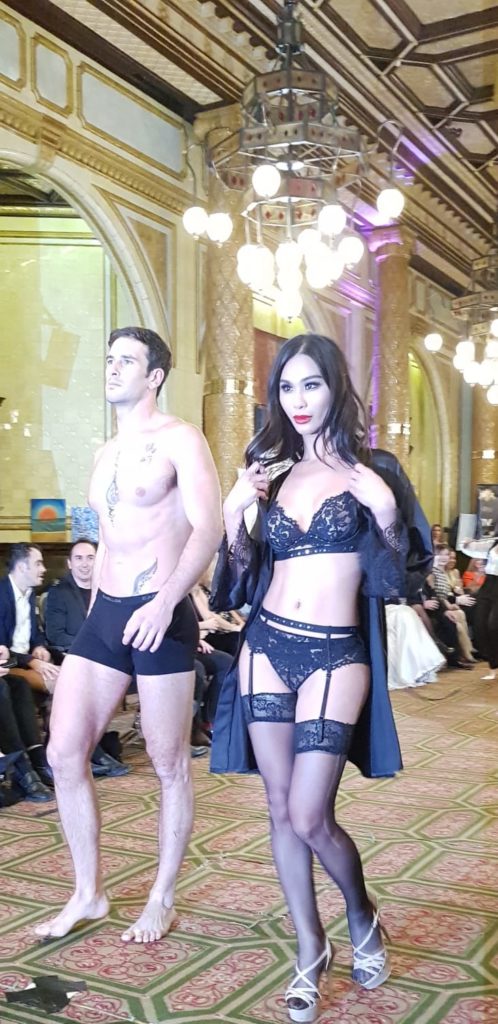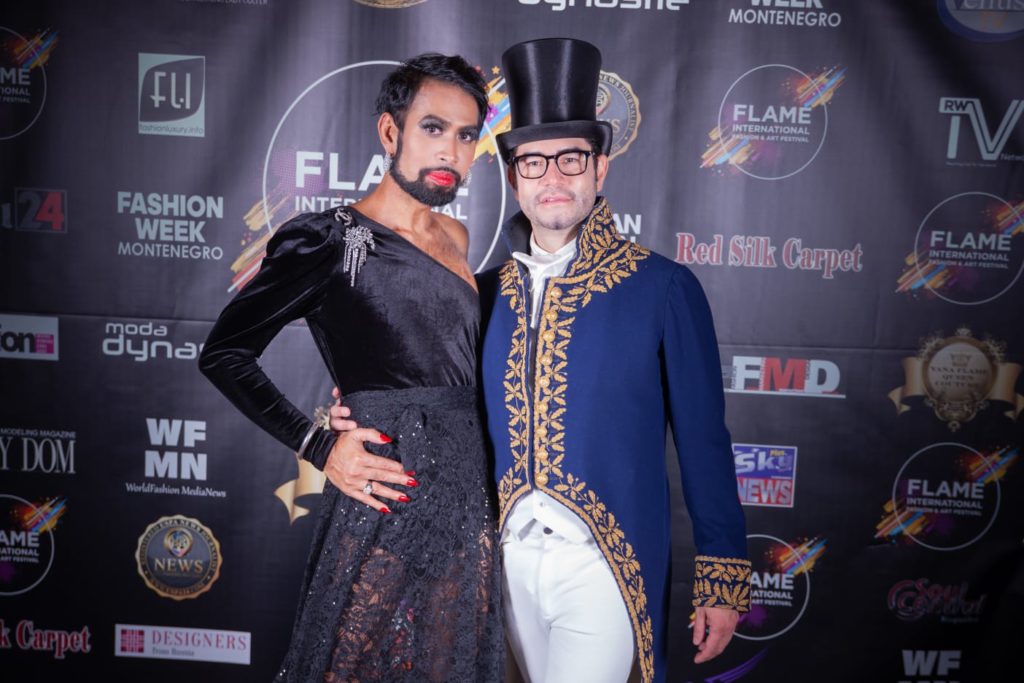 Srasak Heebtim and Andreas Monsalve VIP Guests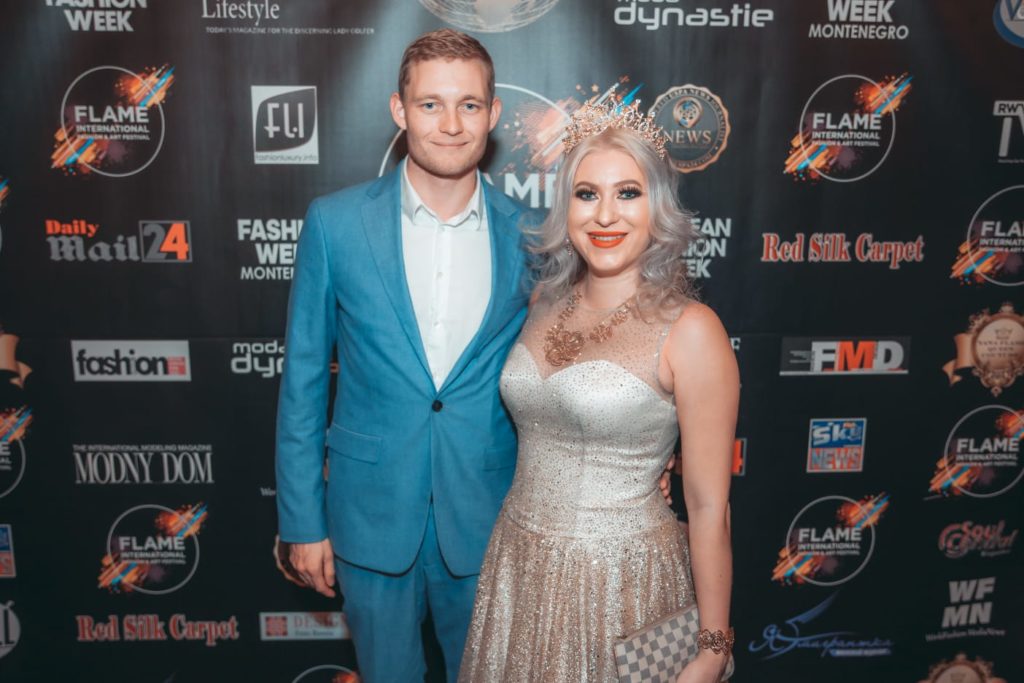 Oliver Smiles and Yana Flame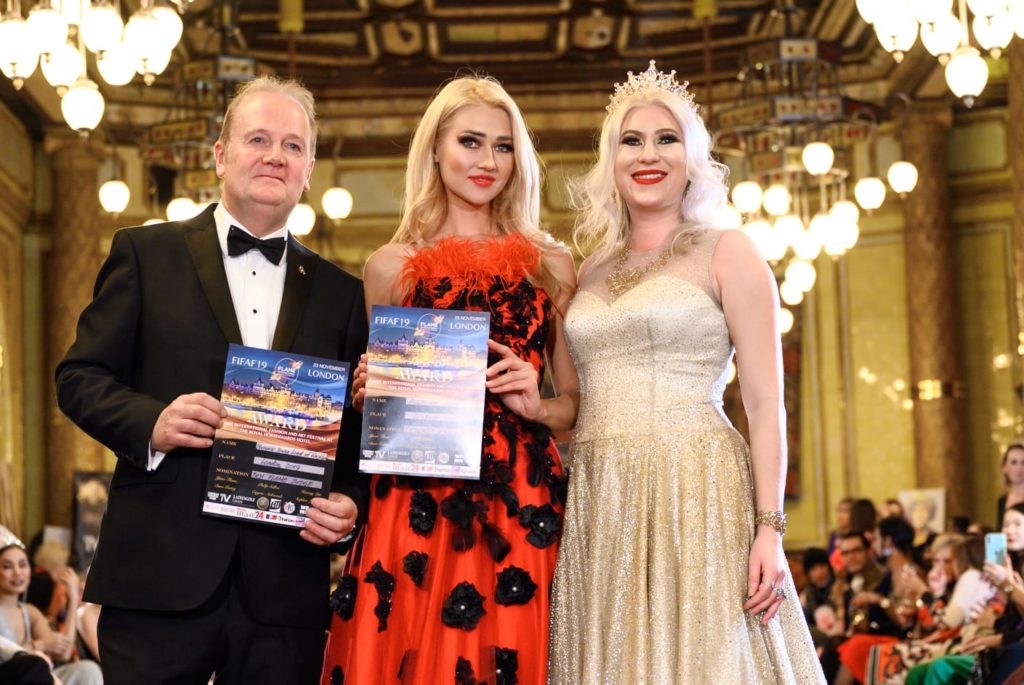 Lord of Westbury Steven Young, Angelina Kali and Yana Flame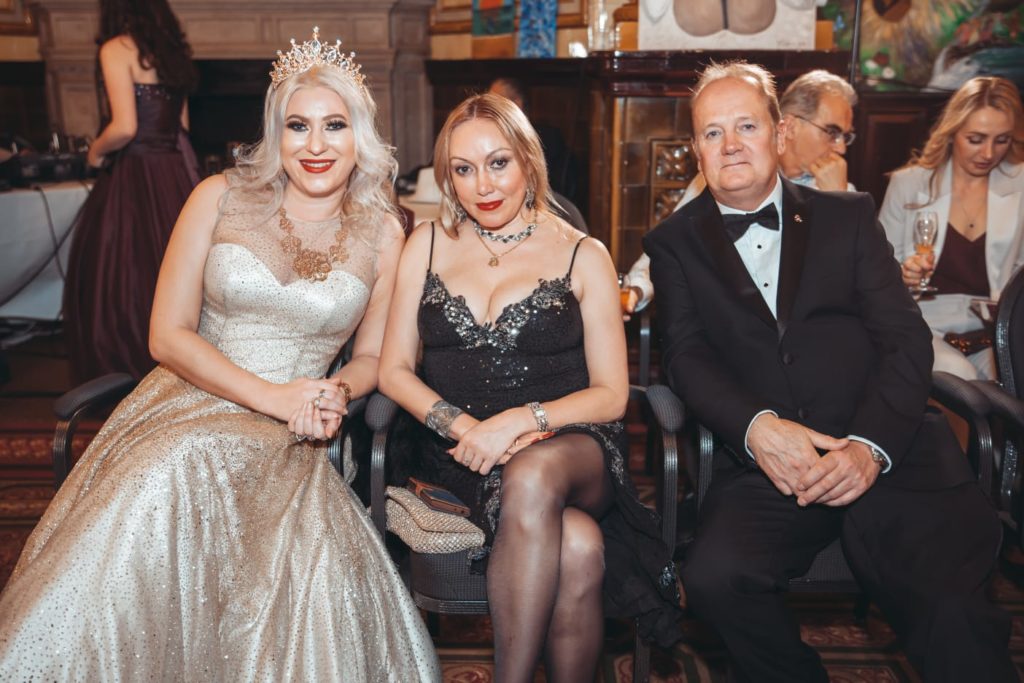 Yana Flame, Lady Anna and Lord of Westbury Stephen Young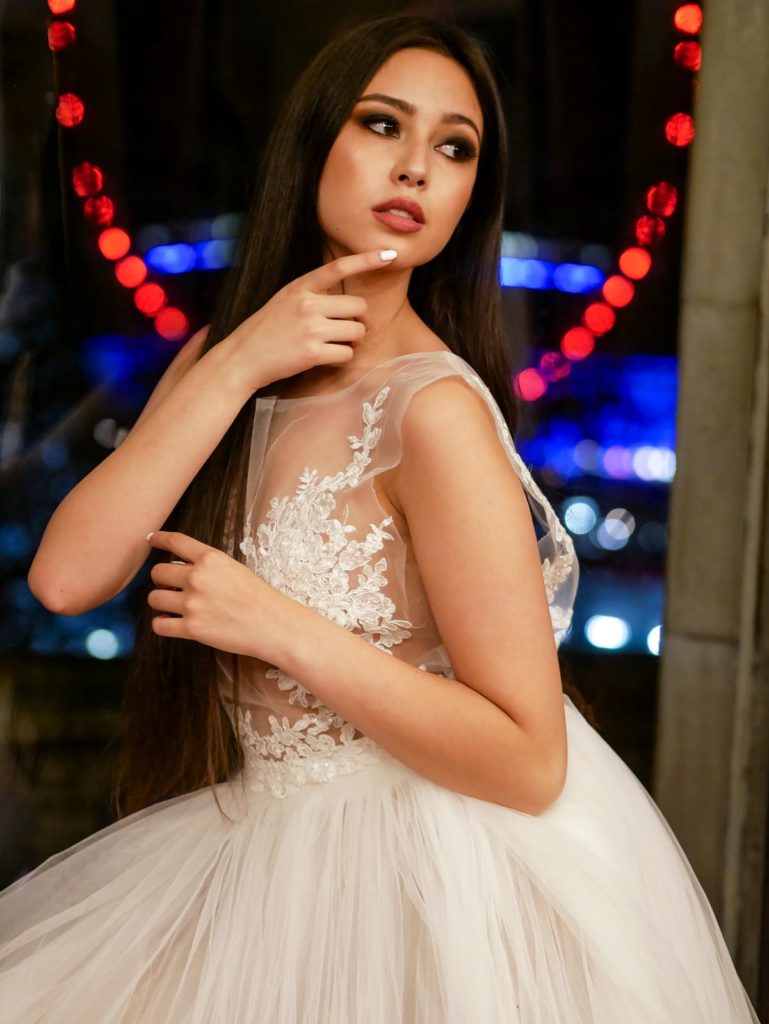 Yana Flame Queen Couture Top Model Kiara Ferreira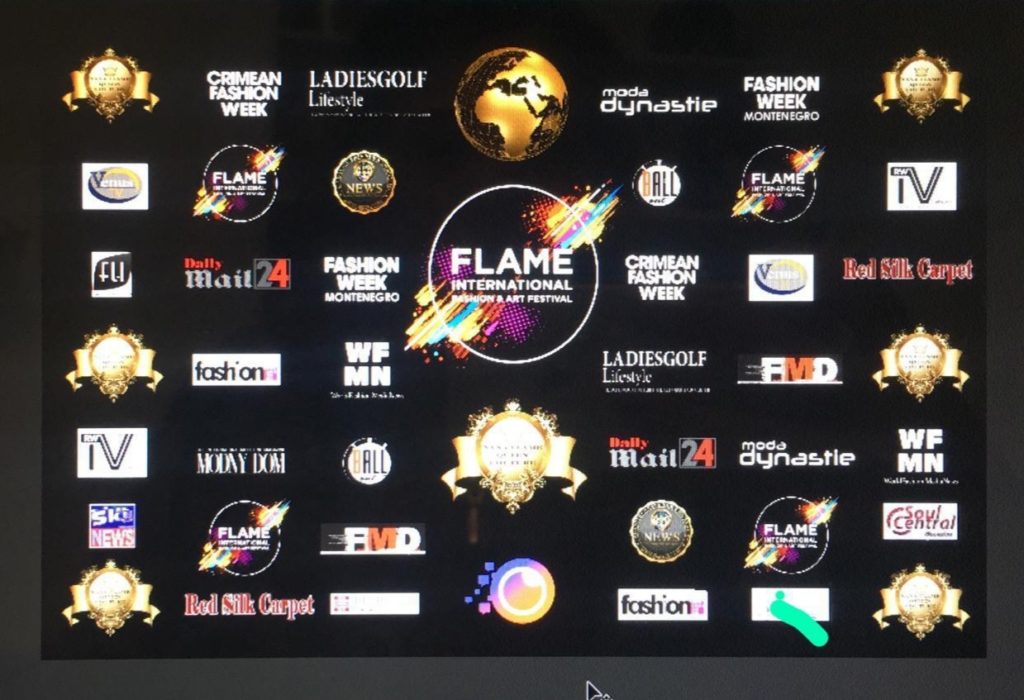 The forthcoming Flame Fashion Festival will be the end of February 2020.
Applications for designers, artists, performers or sponsors and partners
Contact:  flame.fashion.and.art.festival@gmail.com
www.facebook.com/FlameFashionArtFestivalEn/
@flamefashionfestival @yanaflamecouture @kim.grahame @julusjust
@rollebyrolle @nataly_design_denmark @ak_premier @cabralmercerlondon @mozinoofficial @simonmcr @bryannemmm @beck.1