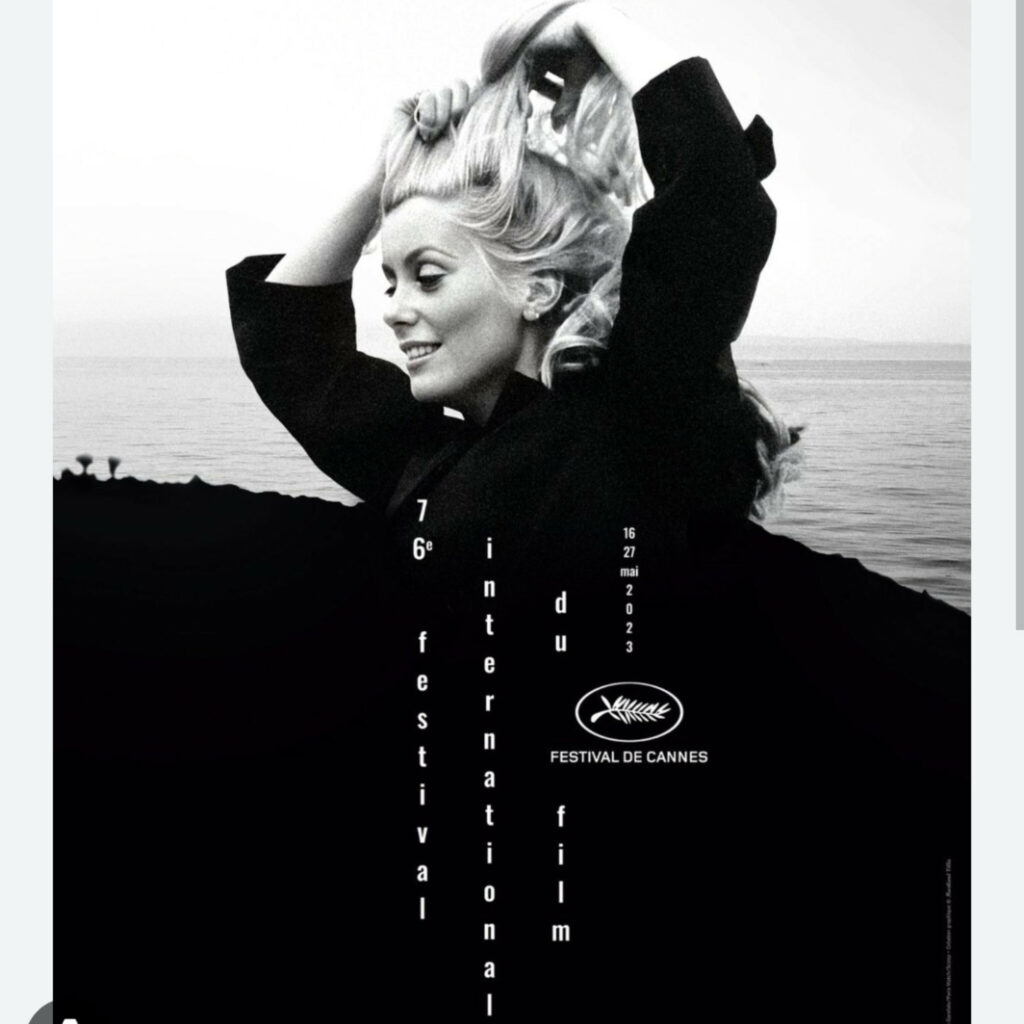 The 76th Cannes Film Festival was festooned with posters in tribute of Catherine Deneuve. At the official opening Catherine Deneuve delivered a moving rendition of the poem 'Hope' by Ukrainian poet Lesse Oukrainka at the official opening of 76th Cannes Film Festival.
The 79-year-old French film
actress, occasional singer, model, and producer is considered to be one of the greatest European actresses.
Catherine Deneuve was the chosen image as the poster girl representing beauty in life, character and cause for the 76th Cannes Film Festival. She gained recognition playing the cool, aloof and mysterious beauty in films and has worked with various directors, including Jacques Demy, Luis Buñuel, François Truffaut, and Roman Polanski.
Catherine Deneuve is the official face of Marianne, France's national symbol of liberty. In 1980 she won a César Award for her performances in Truffaut's The Last Metro, for which she also won the David di Donatello for Best Foreign Actress, and for Régis Wargnier's Indochine in 1992.
Catherine Deneuve was nominated for the BAFTA Award for Best Actress for Belle de Jour, and the Academy Award for Best Actress for Indochine. She also won the 1998 Volpi Cup for Best Actress at the Venice Film Festival for Place Vendôme. She has acted in a great many English and French speaking films while her most recent films include
The Midwife in 2017, The Truth in 2019, and Peaceful in 2021.
Catherine Deneuve is a committed supporter of Ukraine. At the Venice Film Festival earlier this year, Deneuve appeared with a blue-and-yellow flag on her shirt denoting her backing for Ukraine. Her recital of Lesya Ukrainka's poem at the official opening was filled with heartfelt emotion. The poet Lesya Ukrainka was born Larysa Petrivna Kosach in 1871. A renowned Ukrainian poet, she was also a political activist.
by Kim Grahame