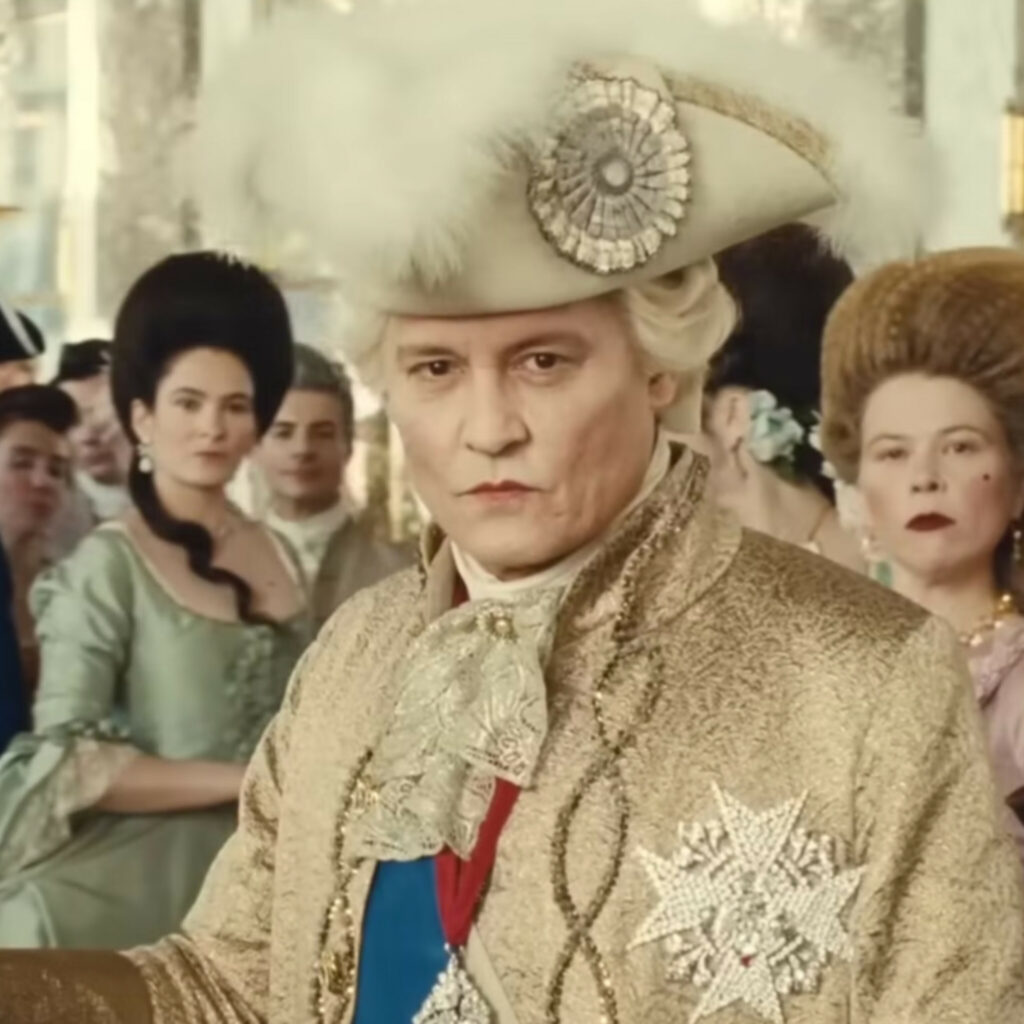 The world premiere of 'Jeanne du Barry' directed by and starring French filmmaker Maïwenn and starring Johnny Depp will open the 76th Cannes Film Festival. The screening will take place on May 16 at the Grand Théâtre Lumière after the opening ceremony's live broadcasting on France Télévisions and Brut. The film will be theatrically released in France on the same day.
In the period drama
Maïwenn plays the lead role as Jeanne du Barry, Louis XV's last royal mistress at the Court of Versailles, after Madame de Pompadour .
Depp plays her king in the French-speaking role, which is his first feature film role in three years. The film also stars Melvil Poupaud, Pascal Greggory, Benjamin Lavernhe, Pierre Richard and India Hair.
This historical drama captures the life, rise and fall of King Louis XV's favorite, his mistress Jeanne du Barry ( Jeanne Vaubernier ) and is the director Maïwenn's sixth film.
The French-language film's summary, describes Vaubernier as 'a young working-class woman hungry for culture and pleasure, who uses her intelligence and allure to climb the rungs of the social ladder one by one. She becomes the favourite of King Louis XV who, unaware of her status as courtesan, regains through her his appetite for life. They fall madly in love. Against all propriety and etiquette, Jeanne moves to Versailles, where her arrival scandalises the court.'
French director, screenwriter, actress and producer Maïwenn won the Prix du Jury for her film Polisse, in her first selection in Competition. Four years later, she was back in Official Selection with her film Mon Roi , for which Emmanuelle Bercot won the 2015 Best Actress Award. Maïwenn was first introduced to the entertainment industry by her mother, Catherine Belkhodja. This experience was later echoed by Maïwenn in her one-woman shows Le Pois Chiche (The Chickpea) and I'm an Actress. Maïwenn appeared in several notable movies, including the horror film Haute Tension.
By the time the film came out in 2003, she had decided she wanted to try directing. She directed her first feature film in 2006, the semi-autobiographical Pardonnez-moi. Her filmmaking was already charged with reality, drawing inspiration from her own life for the characters and storyline. Widely speaking her work shows a empassioned quest for identity, family and self-construction.
'The opening ceremony of the 76th Festival de Cannes will be broadcast live on Tuesday, May 16 on France Télévisions and Brut. The traditional "Opération Ouverture" in French cinemas (ceremony and film) will be repeated the same evening with the support of FNCF (Fédération Nationale des Cinémas Français: National Federation of French Cinemas), in partnership with France Télévisions and Brut.' – Festival de Cannes
by Kim Grahame
head photo courtesy Le Pacte