The exciting news that Sunset Studios' are investing $1 billion £700 million in Hertfordshire to create a studio complex that will for the first time take the total British film jobs to over140,000 each year. The total number of jobs in the film industry in the UK has more than trebled in the last decade.
Hollywood's Sunset Studios are building 'one of the largest world-class film and television studio campuses' including state of the art sound stages under thirty miles from the Houses of Parliament in Broxbourne in Hertfordshire north of London.
Prime MInister Boris Johnson said: "The creative industries are at the heart of our plans to build back better. This will be a hub for both UK and international productions, showcasing home-grown talent on the global stage
"I'm thrilled that Blackstone has got a big investment coming in to make films at Broxbourne, or 'Broxywood' as no doubt it will shortly be known" Boris Johnson
Hudson Pacific Properties who own Sunset Studios which have 35 sound stages in California. They are in partnership with the investment firm Blackstone who have a 49% stake in Hudson Pacific's Hollywood property portfolio of property and media assets. They have spent £120 million to acquire their first site in Hertfordshire. They announced that Sunset Studios Broxbourne will be 'one of the largest world-class film and television studio campuses'.
The company partnership aims to have vastly superior facilities which will attract the most prestigious Netflix and Amazon TV productions but also creatives such as writers wanting a writing room in an attractive creative environment.
The investment will push UK film industry annual contribution to the GDP to over $7 billion
The main reasons for the choice of the UK as home for the investment are the tax incentives, UK Lottery money subsidies, the sky-high standard of UK technical crew, and the abundance of quality British actors. Most international stars are happy to work for long periods in the UK and often have second homes here. Indeed, the existing UK studios such as Pinewood, Shepperton, Elstree and Leavesden are booked out two years in advance and turning away film and TV productions which go reluctantly to other countries.
The demand for additional studio sound stage space has two driving factors. First, for post Covid times there is the belief the cinema market globally is still maturing. In 1990 around eighty percent of cinema and video revenue from movies came from the USA. By 2019 it was only around 20% because it had been leapfrogged by the growth in cinema attendance in other countries. In 2012 first time cinema attendance in China pushed 007 'Skyfall' to over $1 billion for the first time at the global box office. But what about the new China? India now has over 350 million English speakers which is more than the population of the USA. The Indian middle class is growing and becoming more prosperous. The Indian population is younger than the Chinese and it is young people who decide box office success.
In Covid times, demand for studio space to create content is driven by the public demand for streaming services such as Netflix, Amazon Prime, Hulu, Apple, HBO, Disney Plus, and others.
Disney and Netflix have signed long term leases with Pinewood and Shepperton. Sky has a new complex at Elstree. But the quarterly figures of subscribers continue to rise, and shrewd Hollywood investors foresee the need for more UK studio space. There will also be a legion of new innovative globally watched TV shows of the calibre of 'The Crown' and 'Friends' made here.
Sunset Studios 91 acres is bigger than Shepperton and Elstree combined
The initial site itself is 91 acres which is considerably bigger than Shepperton and Elstree combined. It is broadly the size Pinewood was ten years ago before its expansion onto a greenbelt site. Although planning permission is still required, Boris Johnson and the full force of the UK government are firmly behind this studio project.
There are hopes that the studio will expand further over the next decade on this site or nearby sister sites. There may be buildings far larger than the '007 James Bond Sound Stage' at Pinewood. The Sunset studios bosses intend that the biggest budget movies in the next decade will gravitate to north London.
"This new studio is yet another vote of confidence in the UK's booming film and TV industry" Culture Secretary Oliver Dowden
Locals are speculating that the site will be at Theobalds Park just off junction 25 of the M25 near Waltham Cross.
Oliver Dowden Secretary of State for Digital, Culture, Media and Sport of the United Kingdom stated: "This new studio is yet another vote of confidence in the UK's booming film and TV industry. Through the British Film Commission, we're supporting the development of stage spaces like this across the UK, boosting the local economy and backing our world-class creatives to make the next Bond blockbuster or binge worthy box set."
Oliver Dowden, tipped to rise higher in government, is building on the work of Jeremy Hunt who in 2010 boldly and rightfully axed The UK Film Council because he believed it was a fat cat bunch of cronies too fond of investing UK Lottery millions with their chosen producers. He believed the bureaucrats needed a round of musical chairs to keep them on their toes. The move has certainly led to a rapid growth of UK film jobs year on year. The tax credits and film Lottery money is being applied much better than before 2010. This has attracted in the likes of Hudson Pacific and Blackstone.
Where did Sunset Studios spring from before its leap from California?
In 1918 Harry Cohn, Jack Cohn and Joe Brandt set up CBC at 'Sunset Gower Studios'. In 1919 Sam, Jack, Albert and Harry Warner acquired farmland for 'Sunset Bronson Studios'. At the same time John Jasper built 'Hollywood Studios' which is now known as 'Sunset Las Palmos Studios'. These had sound stages and bungalows. They were used by producer Howard Hughes and stars such as Douglas Fairbanks and Mary Pickford.
In 1924 The Warner Brothers had a global box office star in the German Shepherd Dog 'Rin Tin Tin'. In 1927 Warner Brothers produced the first talking picture, 'The Jazz Singer'. In the 1930s Looney Tunes cartoons were made there. Meanwhile, 'Sunset Las Palmas Studios' hosted Laurel and Hardy comedies, James Cagney gangster pictures, as well as Cary Grant, Fred Astaire and Ginger Rogers. In 1930 Harry Cohn and the now named Columbia Pictures produced 'It Happened One Night' directed by Frank Capra and starring Clark Gable and won the Big Five Oscars. 'Sunset Gower Studios' also hosted Gary Cooper, Rita Hayworth and The Three Stooges. In 1948 'Sunset Las Palmas Studios' hosted 'I Love Lucy' which was a global gamechanger in making TV a rival to cinemas for audience attention. Thereafter TV comedies such as 'The Golden Girls' and 'The Fresh Prince of Bel-Air' and iconic gameshows such as 'Jeopardy' were made there.
In 2007 'Sunset Gower' was purchased by Hudson Pacific Properties purchased Sunset Gower in 2007 and 'Sunset Bronson' in 2008. In 2017 the company developed at Sunset Bronson a state-of-the-art 14 storey which has become the Los Angeles Headquarters of Netflix. Then in the same year Hudson Pacific Properties purchased Hollywood Center Studios and renamed them as 'Sunset Las Palmas Studios'. Hudson Pacific Properties invested in modernising the three studios in in 2018 they built a 128 000 square feet creative office development in 'Sunset Las Palmas'. This was a hundred years after Harry Cohn and Jack Warner were dreaming of the first Hollywood empires in a semi-desert. Then Blackstone bought in to Hudson Pacific and they decided to expand beyond California to the UK.
Hudson Pacific states 'We are a visionary real estate investment trust with a portfolio of office and studio properties in premier West Coast epicentres of innovation, media and technology. Our anchor tenants include Fortune 500 and leading growth companies such as Netflix, Google, Square, Uber, NFL Enterprises and more. Hudson Pacific is publicly traded on the NYSE under the symbol HPP and listed as a component of the S&P Midcap 400 Index'.
It does seem that the company is not just driven by the bottom line which caused several Golden Age Hollywood backlots to be sold off for quick profit as houses and shopping centres. There seems little fear that these investors only want to buy lands in the UK to later sell them on as houses and warehouses or carparks. This is a very real consideration with some property developers. But this enterprise seems passionate about 'bringing together a diverse and unique mix of innovative creative companies and content creators in an independent, boutique studio environment'. They also hire out beautiful offices to writers and creatives next door to superb production facilities.
"With our expertise developing and operating state-of-the-art media campuses and Blackstone's resources and existing market presence, we are confident this facility will be in high demand from leading content creators. We look forward to working with Broxbourne Council to ensure the project has a meaningful positive impact on the local community" Victor Coleman, Chairman and CEO of Hudson Pacific
The company states: 'Our three Hollywood production lots offer a wide variety of state-of-the-art sound stages, remodelled support spaces, updated landscaping, 24-hour private security, ample onsite parking and modern technology infrastructure—all providing you with the ideal place for creativity, technology and media to connect. At Sunset Studios, our commitment is to you, with facilities and services that can impact your growth and your success in a significant way. Our parent company, Hudson Pacific Properties, brought revolutionary, world-class creative office buildings directly to the production lots at Sunset Studios—thus creating the perfect convergence of office and production for today's most innovative content creators. At Sunset Bronson Studios, we constructed ICON and CUE 420,000 square feet of gorgeous indoor/outdoor Class A office that now serve as the Los Angeles headquarters for Netflix. At Sunset Gower Studios, we built a striking six-story, Class A facility to meet Technicolor's specific digital post-production and data security needs. At Sunset las Palmas Studios, we honoured the greenhouse-like design of the original sound stages in our Harlow building, featuring 128,000 square feet of light and bright creative office space. Hold your morning meeting on a rooftop deck and enjoy lunch at the on-lot commissary before you walk over to a sound stage to check on your current production. Our unique combination of real estate and entertainment expertise can help set the stage for your media empire to thrive'.
As this is coming to Hertfordshire, then those with ambition to have a film and TV career, and also within daily travelling distance of Broxbourne, may want to google the fastest route. Pinewood, Shepperton, Elstree and the rest need to look to their laurels. It seems the UK Film Industry has come a very long way since Elstree Studios sold off most of its sound stages to a supermarket.
Richard Roberts, local leader of Hertfordshire County Council and chair of Hertfordshire Growth Board, has praised the plan.
He said: "This announcement is fantastic news for Hertfordshire and, together with the new Sky Studios development currently being built at Elstree [although technically located in Borehamwood], is another clear sign of our county's continued attractiveness and status as home to the UK's world-class creative media industry.
"This is wonderful news for local people and our ongoing commitment to ensuring high quality local employment opportunities, with more than 4,500 permanent jobs to be created in Broxbourne which will be vital to delivering sustainable growth.
"We have some important leading national and international businesses in Hertfordshire. Ensuring the county continues to be a thriving place to do business, as well as supporting Hertfordshire's economic recovery following an uncertain 18 months, is of the utmost importance. This is a huge step forward in achieving these ambitions."
"Sunset Studios Broxbourne is

fantastic

news for Hertfordshire" Richard Roberts Leader of

Hertfordshire

Council
About Sunset Studios (hppsunsetstudios.com)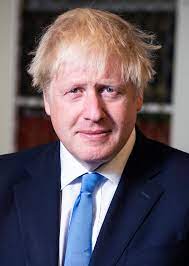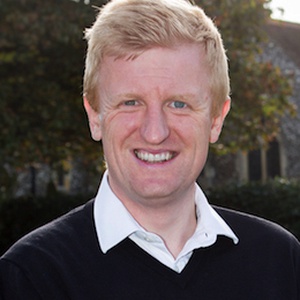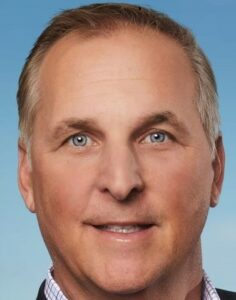 Boris Johnson- UK Prime MInister Oliver Dowden Minister of Culture Victor Coleman, Chairman and CEO of Hudson Pacific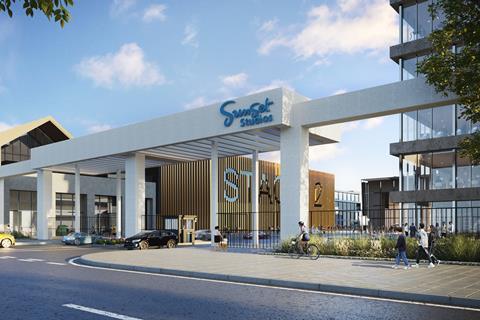 Sunset Studios plan $1 billion £700 million new studio development in the UK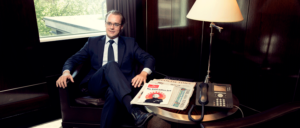 "We are excited to expand our partnership with Hudson Pacific into the UK, and intend to deliver a world-class studio facility that will help ensure that the UK continues to be a premier destination for content production globally." James Seppala, Head of Blackstone Real Estate Europe
Sunset Studios new 91 acres world class studio development in Broxbourne, Hertfordshire near London