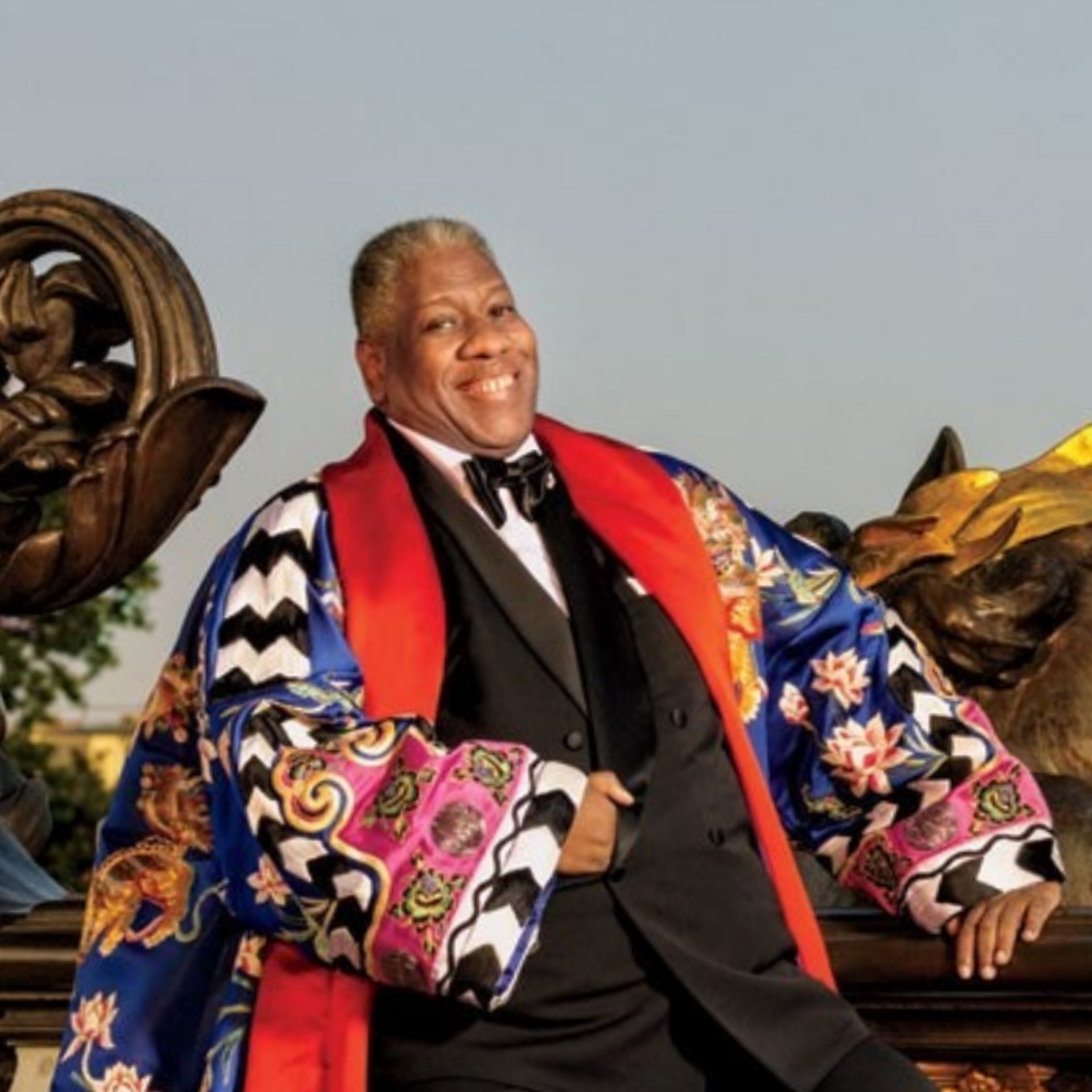 André Leon Talley former Vogue editor, influential
fashion icon and fashion journalist passes away aged 72.
Talley was a larger than life personality with a life long passion for the fashion industry. Tributes pour in for this creative soulful legend.
Amongst those to pay tribute were designer and close friend Diane von Furstenberg, "Goodbye darling André … no one saw the world in a more glamorous way than you did," she wrote. "No one was grander and more soulful than you were."
As a fashion insider Andre had befriended many of fashion's big names from Diana Vreeland, with whom he worked at the Metropolitan Museum's Costume Institute, to Karl Lagerfeld and Yves Saint Laurent.
Impressed by his abilities Diana Vreeland introduced Talley to contacts at Andy Warhol's Factory and Interview magazine where he became a receptionist. He began writing for publications including New York Times and W, but it was working at US Vogue where he made his name. Talley rose up the ranks to become the magazine's news director and then creative director. He left in 1995 and returned to the magazine three years later where he remained editor-at-large until 2013.
Andre Talley was born in Washington DC in 1948 and grew up in North Carolina. He had a lifelong passion for fashion. His 2020 memoir The Chiffon Trenches Talley would recall his visits to his local library to read copies of Vogue magazine. As a form of escapism Talley felt that Vogue was filled with pages that covered a world where "bad things never happened."
Talley had a long working relationship with Vogue editor Anna Wintour. This become the big selling point of his second memoir, The Chiffon Trenches. Talley felt he had lost favour with his former boss because, "I had suddenly become too old, too overweight and too uncool". In his memoir he wrote Wintour, was incapable of "simple human kindness" and "never really passionate about clothes. Power was her passion." His book also details his childhood sexual abuse, racism and the sizeism he encountered throughout his life.
In 2021 on Wintour he later told the Cut: "She's the empress. She's worked hard. She's gone through many battles. She deserves everything they give her. At 72, to have that job, is very, very, very impressive. I wish her all the best."
Of his sexuality Talley described himself as "fluid". . "I gave it all to my career," he told the New York Times. "Diane von Furstenberg said, 'He was afraid to fall in love,' and I guess I was. I guess I was afraid, and I guess I was repressed. I grew up in a very strict household. But being in this world, moving around with all these incredible people … it was enough for me to have the friendship of Karl or the friendship of Yves Saint Laurent or the friendship of Azzedine Alaïa."
Talley's fashion career has spanned over five decades and he has written two memoirs and was the subject of the 2018 documentary The Gospel According to André. Talley said no when asked if he would be happier working outside the fashion Industry . He told the Guardian, "My story is a fairytale of excess, and in every fairytale there is evil and darkness, but you overcome it with light. I want every person I come across – the stranger on the street, the church member in the pew next to me – to feel love."
Kim Grahame