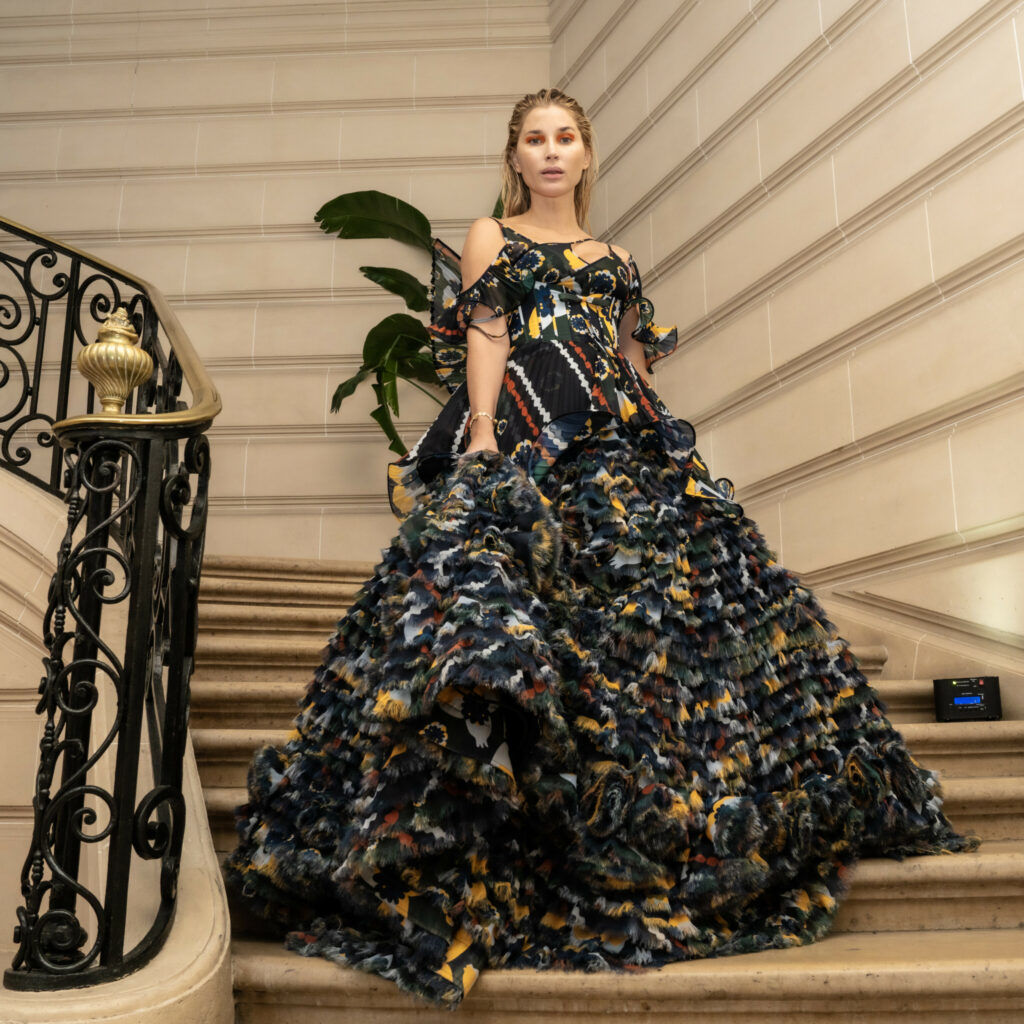 Artisan Way founders Becky Mullins & Russ launched their Reality TV series this season in Paris. The Artisan Way is a reality series that was launched with a pilot episode during Paris Fashion Week (PFW).
The dynamic duo were followed around Paris as they navigated a busy schedule of producing runway shows and overseeing PR and communications with Global press
for designers ending the week with a beautiful presentation by Laveau showcasing their stunning fourth collection.
Colour is king, a vibrant companion along the journey of life's unknowns, ups and downs. Laveau create bright and surreal prints that are boisterous and out of the ordinary inspired by life's battle scars. Laveau embraces pleats, ruffles, cutouts and soft fabrics that tastefully showcase the feminine form. Laveau's prints are inspired by the symbols from our past. No two pieces are ever the same, just like our uniqueness as individuals. Laveau are fastidious about quality with their small batch production and passion for more sustainably-minded design choices. When you embrace your uniqueness, you can face the world brightly, boldly and beautifully.
Becky & Russ will be travelling to their next destination to be filmed for Episode 2.
The series will be available to watch on Amazon Fire Tv and Raku with further channels globally announced soon.
PFW photo credit Crispian Blaize photography