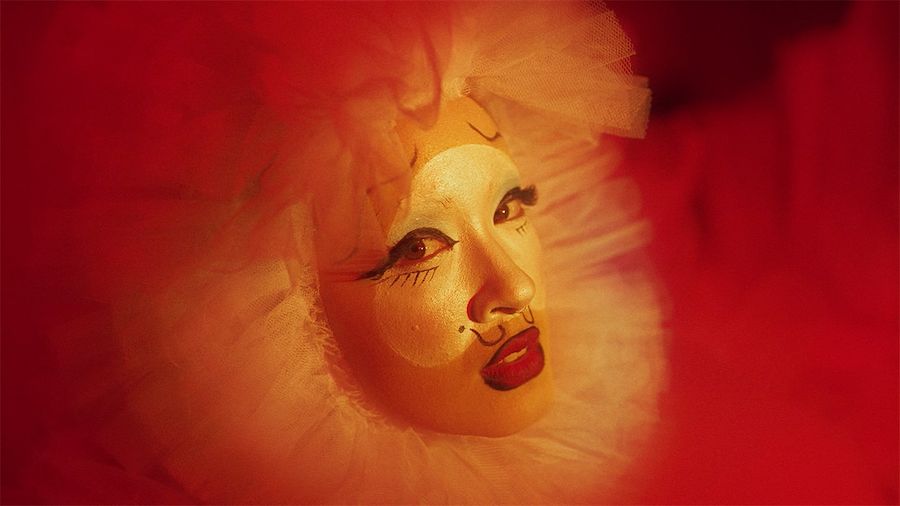 Frieze London and Frieze Masters highlights for the 20th anniversary edition of Frieze London and 11th edition of Frieze Masters which are showcasing between 11–15 October 2023, in London's Regent's Park.
As a celebration of London's wider cultural community, the sizeable on-site and citywide programming will run alongside the fairs. Frieze London and Frieze Masters 2023 will be running concurrently. Together, Frieze London and Frieze Masters are a cornerstone of the international art world calendar, serving as a global meeting point for art, ideas, and people bringing together leading galleries spanning 46 countries.

Eva Langret, Director of Frieze London, said: 'This year we look forward to welcoming artists, galleries institutions, collectors and art enthusiasts from around the globe in celebration of our 20th anniversary. We're delighted to mark the occasion with the fair's most international edition to date, with exhibitors spanning six continents. As the international art world descends on London, we look forward to seeing the spirit of collaboration ripple across the city and for everyone to see our cultural capital shine.'

Nathan Clements-Gillespie, Director of Frieze Masters, added: 'As we celebrate 20 years of Frieze London, we will also recognize the contribution Frieze Masters has made to that story. The fair will provide a chance to discover works from prehistory to the break of the 21st century, demonstrating connections in creative production throughout millennia. This year's edition sees a high concentration of artists that also have exhibitions at esteemed London institutions, emphasizing how Frieze Masters is a rare opportunity to engage with museum-quality works.'
FRIEZE LONDON 20TH ANNIVERSARY: LEADING INTERNATIONAL GALLERIES
The 2023 edition of Frieze London will feature a line-up of over 160 preeminent galleries — with 28 participants celebrating their 20th consecutive year at Frieze — who will present a diverse range of ambitious solo, group, and thematic shows. Highlights include:

Blindspot Gallery's presentation will include Turner Prize nominee Sin Wai Kin; Angela Su and Trevor Yeung, Hong Kong representatives at the 59th and 60th Venice Biennales, respectively; and Xiyadie, the subject of a recent solo exhibition at the Drawing Center in New York

Clearing will present a solo installation by Marguerite Humeau in continuity with her ambitious land art project in Colorado, Orisons (2023)

Sadie Coles HQ will present a group presentation in celebration of the fair's 20th anniversary, mirroring the gallery's participation in the very first edition in 2003 with works by gallery artists who took part in that first year, including John Currin and Sarah Lucas

Pilar Corrias will present a solo exhibition by Margate-based artist Sophie Von Hellerman, whose installation draws from the iconic funfair Dreamland, to challenge and reclaim pejorative clichés associated with femininity

Edel Assanti will present new works by artists including Julianknxx, whose immersive video will coincide with his Barbican Curve commission and inclusion in the Tate Modern exhibition, A World in Common

Stephen Friedman Gallery will bring a solo presentation by artist Leilah Babirye, including wooden and ceramic sculptures that explore community-building among queer Ugandans

Hauser & Wirth will showcase the work of boundary-breaking artist Barbara Chase-Riboud in a solo presentation featuring bronze sculptures from the Standing Black Woman of Venice series and recent works on paper in her signature automatic writing style

Taka Ishii Gallery's dual presentation will unite Tomoo Gokita, whose paintings absorb influences from Symbolism to Simulationism, and Goro Kakei, whose sculptures demonstrate a unique ability to shape disobedient materials into lively animate subjects

Casey Kaplan's solo booth will present wall-based and freestanding sculptures by American artist Kevin Beasley

Lisson Gallery will present a new series of paintings by US-born artist Van Hanos, inspired by the artist's recent months spent as a voyeur in a new city, Vienna

Timothy Taylor has invited Claire Gilman (Chief Curator, The Drawing Center, New York) to curate a solo booth by Eddie Martinez building on the artist's 2017 exhibition at the Drawing Center, where he employed a 'wallpaper' backdrop, composed of thousands of drawings
FOCUS
Focus showcases presentations by galleries in operation for 12 years or less. This year sees the debut of Stone Island as the official partner, providing bursaries to further aid young galleries' participation. The 2023 edition, with 34 galleries spanning 18 countries, is advised by Angelina Volk (Emalin, London), Piotr Drewko (Wschód, Warsaw), and Cédric Fauq (Chief Curator at CAPC Musée d'art contemporain Bordeaux). Highlights include:

Copperfield's booth of paintings by Larry Achiampong will interrogate whitewashing and racial bias in computer game programming and imagery

A shared booth from Heidi and Hot Wheels featuring a new film by Jordan Strafer combining excerpts from William Kennedy Smith's rape trial transcript with dark fantastical love scenes, exposing themes of abuse of power, greed and corruption

HOA will showcase works by Mariana Rocha whose practice interrogates the feminine body, alongside Laís Amaral, whose practice examines environmental collapse

Llano will present a solo by Débora Delmar that delves into themes of colonialism, the reproduction of images and the construction of national ideals through symbols and monuments

Nicoletti will exhibit new works by Josèfa Ntjam, including photomontages that conflate factual and fictional narratives of the Middle Passage, coinciding with a performance by the artist at Forma Arts Media during Frieze Week

PM8 / Franciso Salas will present delicate sculptures by Marija Olšauskaitė made of coloured glass, hung from the ceiling to emphasise the tension of their fragility

Public Gallery will show a solo booth by London-based artist Adam Farah-Saad, whose multimedia works serve as an ode to London and experiences related to cruising
ARTIST-TO-ARTIST
An integral part of Frieze London's 20th anniversary celebrations, Artist-to-Artist will see eight internationally acclaimed artists propose a solo exhibition of work by an emerging name. Artist-to-Artist will feature:

Paintings by Margate-based Vanessa Raw that explore her evocative meditation on the feminine body as a landscape, curated by Tracey Emin (Carl Freedman Gallery)

Video work by Ayoung Kim, examining the gig economy and exploring virtual memory and reality, nominated by Haegue Yang (Gallery Hyundai)

A presentation of Fabian Knecht, proposed by Olafur Eliasson, featuring Laughing is Suspicious, an installation consisting of clothing fragments originally used as camouflage to protect Russian targets in Ukraine (Alexander Levy)

Large-scale collage prints by Simonette Quamina that examine migration patterns, displacement and labour, proposed by Alvaro Barrington (Praxis)

Carlos Villa's 1980s body-print series, which lays radical claim to a cross-cultural identity and challenges colonial perspectives, proposed by Anthea Hamilton (Silverlens)

New paintings by Deborah Anzinger, made using pigments ground from local cookshop charcoal, exposing the different economies attached to this fuel, nominated by Simone Leigh (Nicola Vassell Gallery)

Proposed by Rirkrit Tiravanija, a show by Wantanee Siripattananuntakul featuring a video and installation-centred collaboration with an African grey parrot named Beuys (Gallery Ver)

New sculptures and silver gelatin prints by Mark Barker, nominated by Wolfgang Tillmans, that investigate how corporeal processes manifest in architecture (Shahin Zarinbal)
FRIEZE MASTERS: CURATED SELECTIONS SPANNING ART HISTORY
Frieze Masters presents an opportunity to discover and explore historic artworks, with over 130 galleries presenting works ranging from the palaeolithic era to the 20th century. Highlights include:

Salomon Lilian will bring Portrait of a 50 Year Old Man, signed and dated 1635, by Frans Hals. The painting has not been displayed publicly in 112 years and will be on view at the same time as the Dutch artist's survey at London's National Gallery

ArtAncient will present a selection of European Stone Age axes from the Lower and Middle palaeolithic eras, the earliest periods of human history

Charles Beddington Gallery and Artur Ramon Art will join forces with a booth showcasing works by Pablo Picasso, Canaletto, Eppo Doeve and more

A shared presentation from Galerie Eric Coatalem, which will showcase French Masters of the 17th and 18th centuries, and Galerie G. Sarti, which will present works by Italian artists including Simone dei Crocifissi, Biagio d'Antonio and Giulio Cesare Procaccini

Galleria Continua will show works by Ai Weiwei, created between the years 1983 to 1999 and including some of his most iconic works, including Dropping a Han Dynasty Urn and June, 1994

D'Lan Contemporary will present several critically acclaimed paintings by Emily Kam Kngwarray, marking the first solo show by an Australian First Nations artist at Frieze Masters

Gomide&Co will show a solo exhibition of oil paintings by Brazilian artist Amadeo Luciano Lorenzato, who developed simple motifs over a life spanning nearly the full 20th century

Philip Mould & Company will showcase 500 years of British art, featuring Rosalba Carriera, Boris Vasilyevich Anrep, Simon Verelst, Duncan Grant and Vanessa Bell

Jack Shainman will present a solo booth by El Anatsui, coinciding with the artist's Tate Turbine Hall Commission, and featuring works created over the past thirty years
STUDIO
Maggi Hambling, Maelstrom X, 2022, oil on canvas, 1.8 x 2.1 m.
New for 2023, Studio is a themed section that draws on the creative spirit tied to places of making. Curated by Sheena Wagstaff (Chair of Modern and Contemporary Art at The Metropolitan Museum of Art, New York to 2022), Studio highlights include:

Fortes D'Aloia & Gabriel and Sadie Coles HQ will present a selection of works by Brazilian artist Lucia Laguna inspired by the suburban carioca views from her studio in São Francisco Xavier

In affiliation with Hazlitt Holland-Hibbert, Frankie Rossi Art Projects will exhibit Maggi Hambling's new series of paintings, Maelstrom. These works mark Hambling's return to the studio following a near-fatal heart attack last year

Pace Gallery's solo show by Arlene Shechet will be the artist's first major presentation in the UK, bringing together her Together and Once Removed series. In collaboration with Sam Fogg, the booth will also display the medieval illuminated manuscript, Book of Hours, which conceptually and visually inspired the artist's practice

Sprüth Magers will present a solo retrospective by Hyun-Sook Song, with a selection of works spanning the artist's career

White Cube will unite historic and recent work by Mona Hatoum, ranging from rarely exhibited reference material to sculptures that manifest elements including the web and the body.
MODERN WOMEN
This year also marks the introduction of Modern Women, a section dedicated to solo presentations by women artists, steered by Camille Morineau (Co-founder, AWARE) and AWARE (Archive of Women Artists, Research and Exhibitions). Highlights include:

Works from the 1960s and 70s by Faith Ringgold, demonstrating the artist's profound commitment to social justice and equity through a variety of media (ACA Galleries)

A selection of works on paper by pioneering Brazilian modernist Tarsila do Amaral, dating from 1924 to 1956, representing the poetic maturation of her art practice (Almeida & Dale)

A solo presentation by Korean artist Kangja Jung, who placed women's bodies at the centre of her work to satirize traditional gender ideologies during the 1960s and 1970s (Arario Gallery)

Computer-generated graphic drawings created through algorithmic chance by Vera Molnár, who was invited to participate at the 59th Venice Biennale in 2022 (Vintage Galeria)
SPOTLIGHT
Frieze Masters' celebrated Spotlight section, curated for the first time by Valerie Cassel Oliver (Sydney and Frances Lewis Family Curator of Modern and Contemporary Art at the Virginia Museum of Fine Arts), returns with solo presentations of influential 20th century artists. This year, Spotlight will centre overlooked works dating from the 1950s to the 1970s. Highlights include:

Cecilia Brunson Projects will exhibit works by Judith Lauand. Renowned as the 'First Lady of Concretism', Laund was the sole female member of Grupo Ruptura, the avant-garde pioneers of abstraction in Brazil

Berry Campbell will showcase six paintings by Abstract Expressionist Ethel Schwabacher from 1945–59, created during the peak of the movement and the artist's underappreciated career

Susan Inglett Gallery will recreate elements of Maren Hassinger's 1981 LACMA installation, On Dangerous Ground, which marked the historic moment that the museum presented its first solo presentation of a Black artist

Kisterem will present a solo exhibition of abstract reliefs by Anna Mark, focusing on a key decade in Mark's career, the 1970s

Sicardi Ayers Bacino will present a solo booth of works by Venezuelan artist Elsa Gramcko, the artist's first presentation in the UK, featuring her early experiments from the 1960s
STAND OUT
Luke Syson (Director and Marlay Curator of the Fitzwilliam Museum, Cambridge) returns to for the third consecutive year to curate Stand Out, a section devoted to challenging traditional hierarchies of media, which are largely obsolete in contemporary art. This year, Stand Out explores the potency and manifold uses of colour, with highlights including:

Objects illustrating various aspects of colour in ancient China, ranging from neolithic ceramics to archaic bronzes and a Sui Dynasty polychrome stone sculpture (Gisèle Croës)

The Baird Casket, which belongs to a rare group of ivory caskets with secular themes created in the 14th century during the height of French Gothic miniature carving (Sam Fogg)

A solo display featuring the works of Elizabeth Fritsch CBE, widely celebrated for her innovative approach to ceramics, which pushed the boundaries of colour juxtaposition (Adrian Sassoon)

French textile artist Simone Prouvé's intricate hangings in conversation with British master weaver Peter Collingwood's Macrogauze and Anglefell series, celebrating technical and innovative approaches to hand weaving (Rose Uniacke)
Main photo: The Story Cycle (2022), (film still),
Sin Wai Kin, Single-channel video, 17'07"
Commissioned by Somerset House, supported by the DCMS and Arts Council through the Culture Recovery Fund. Image courtesy of artist and Blindspot Gallery.
FURTHER PROGRAMMING HIGHLIGHTS AT FRIEZE LONDON AND FRIEZE MASTERS 2023
Frieze Masters and Dunhill Talks
For further information go to www.frieze.com