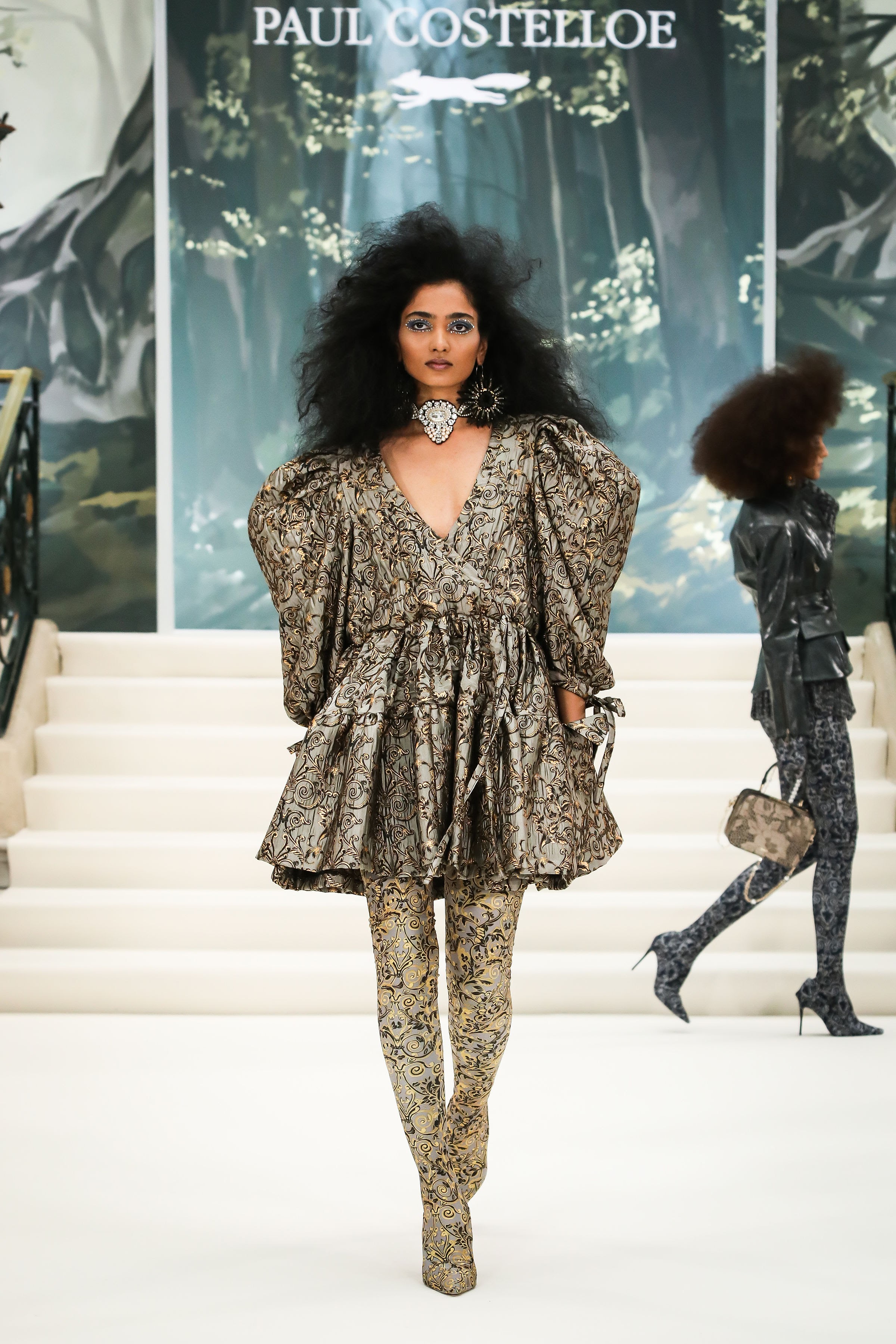 Always a designer to look out for the PAUL COSTELLOE AW22 Collection was a bold and opulent showcase this London Fashion Week.
Paul Costelloe delivered a stunning interpretation of the Golden Age in world history. From the luxurious gold of the Renaissance period, to Tudor styles in reds, blues and rich van Dyck browns, this collection conveyed all the romance of courtly desire.
Laser-cut designed bags in gold and silver complemented the designs while specially commissioned intricate statement jewelry from Bláithín Ennis of Ireland and Nidhi Creations of India, in brilliant colours and bold combinations, glorified the extravagant Elizabethan inspired spectacle. This was all styled with mid length teased hair by Cos Sakkas from Toni&Guy creating maximum visual impact. Choreographed by Cult of Fashion, the hairstyles and designs on the catwalk waved gracefully on the models as they moved in a choreographed manner to captivating music.
As the master of tailoring, Paul experimented with lavish tweeds from Magee in Donegal, Southern Ireland, with exclusive Costelloe prints realised by William Clark in Maghera, Northern Ireland. Statement coats were presented in pure wools, and unique marl-twist knitwear in sumptuous ochre tones. Pleated organza ruffs, and exclusive in-house designed printed bodies complimented the striking brocade jacquards in this regal collection.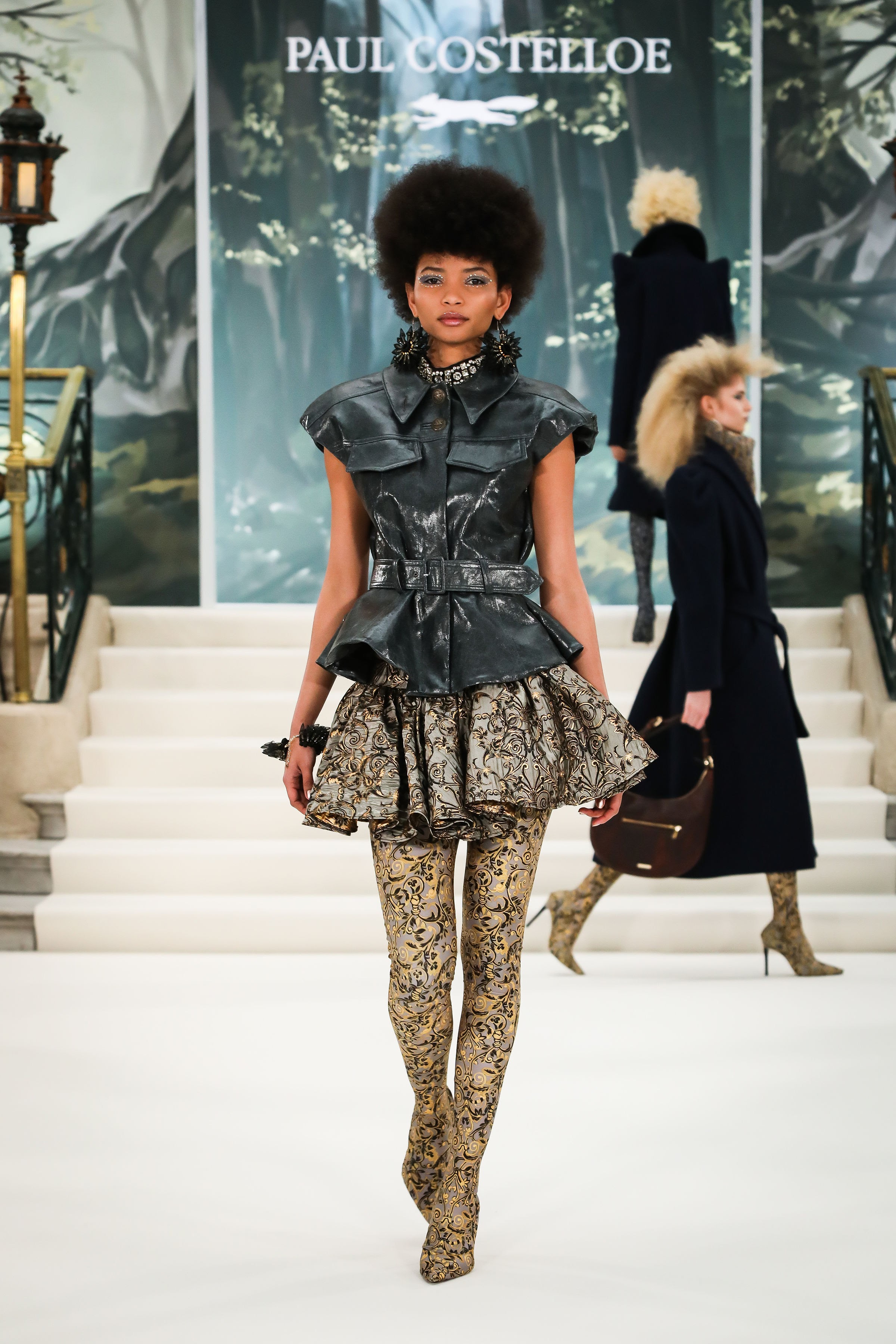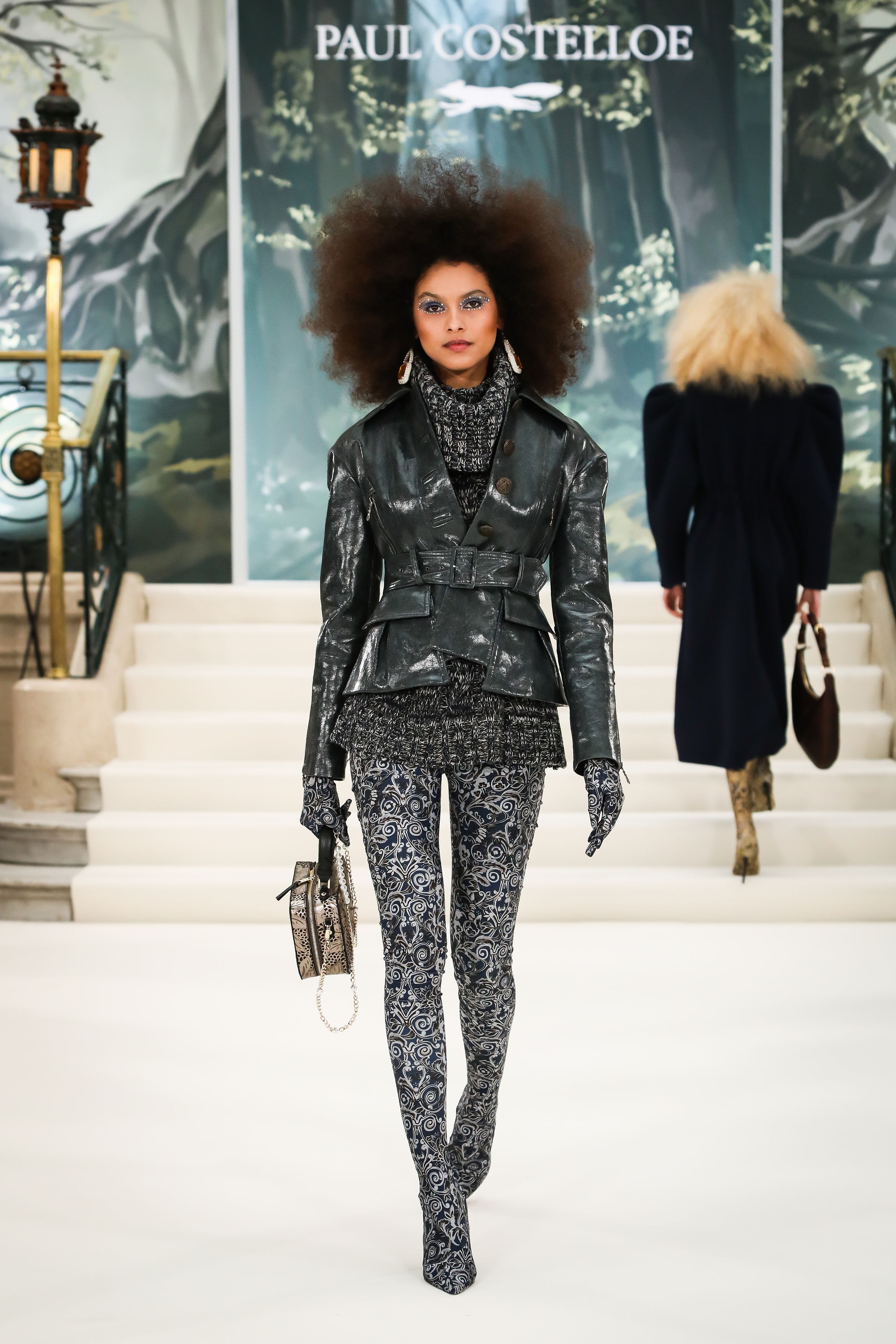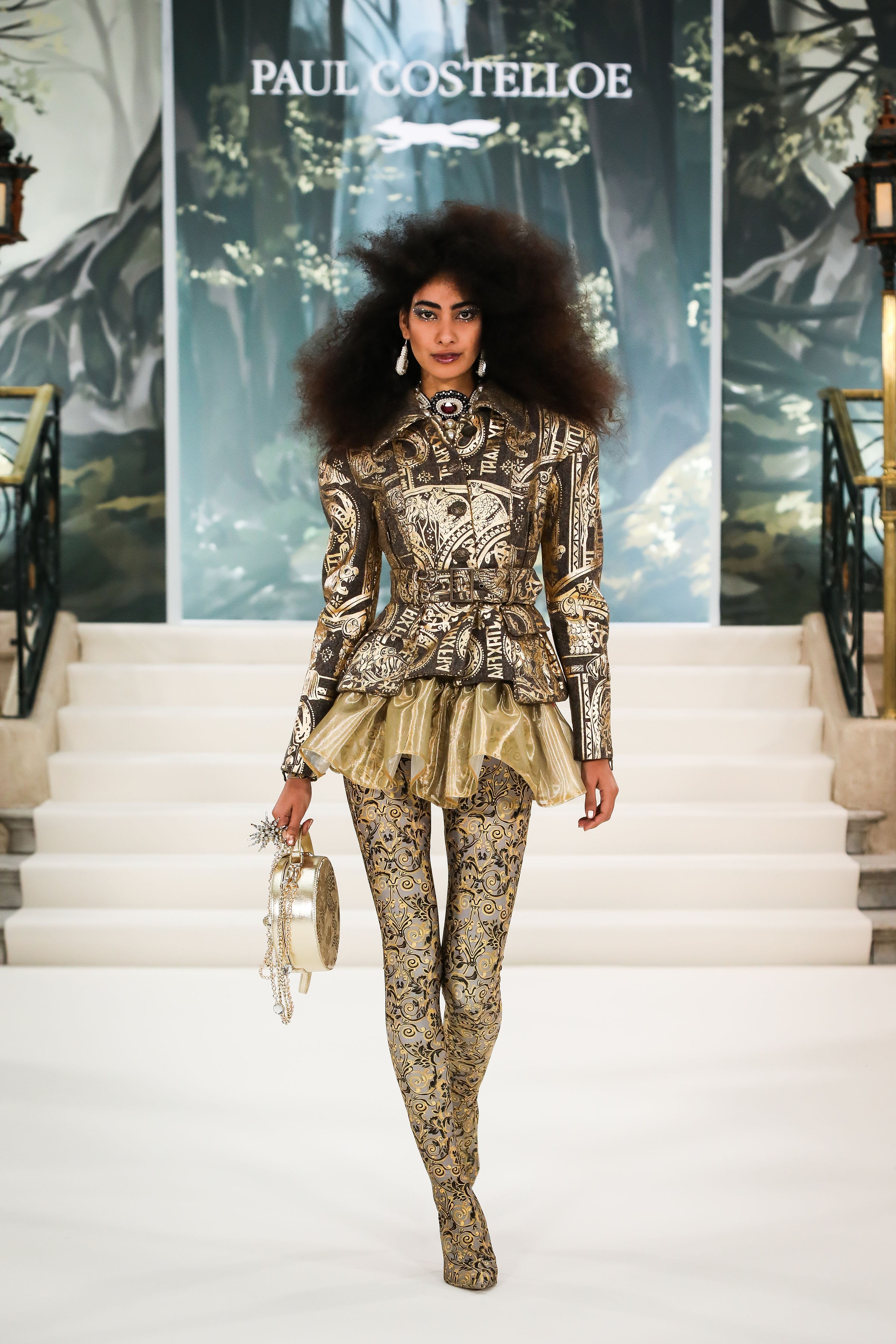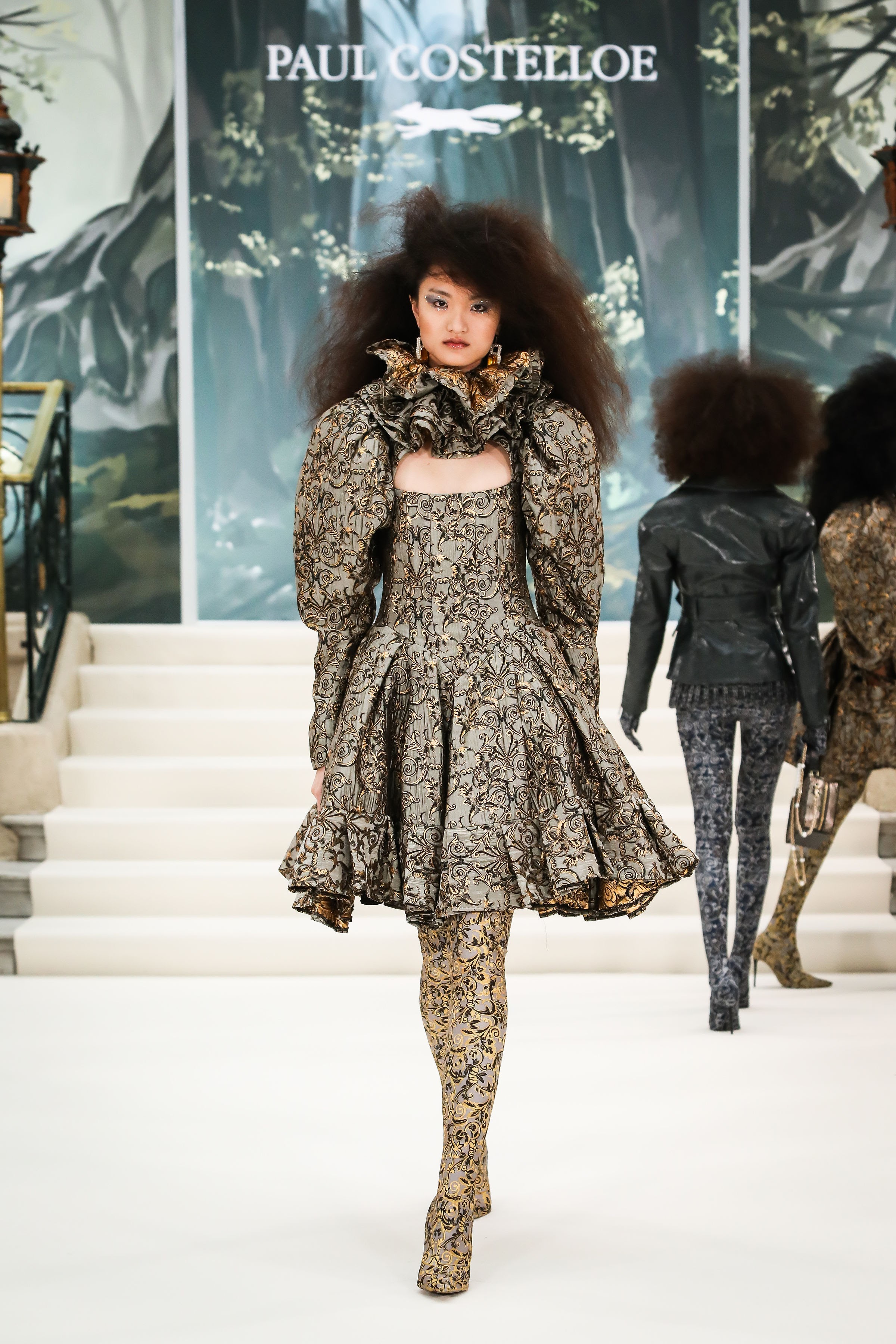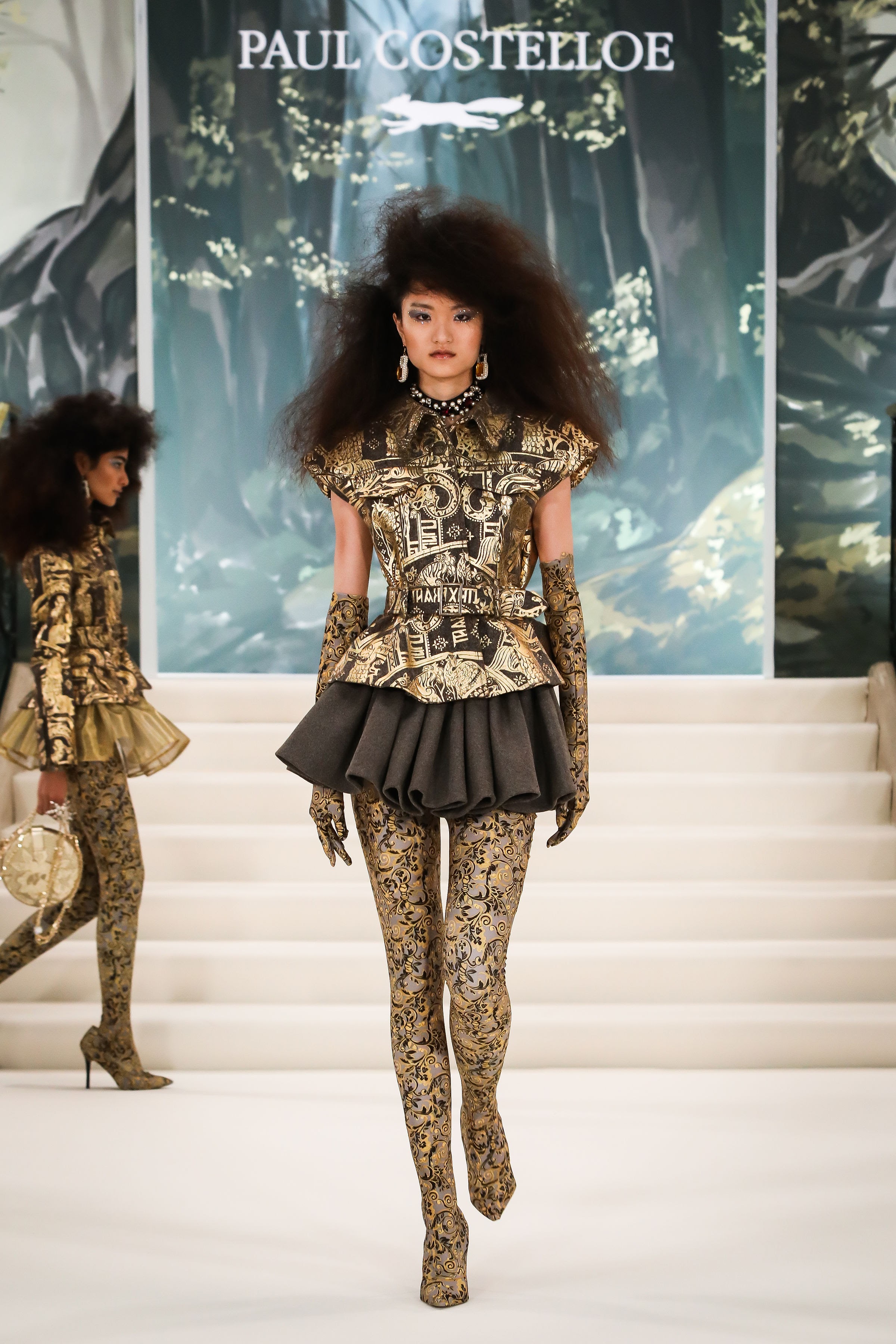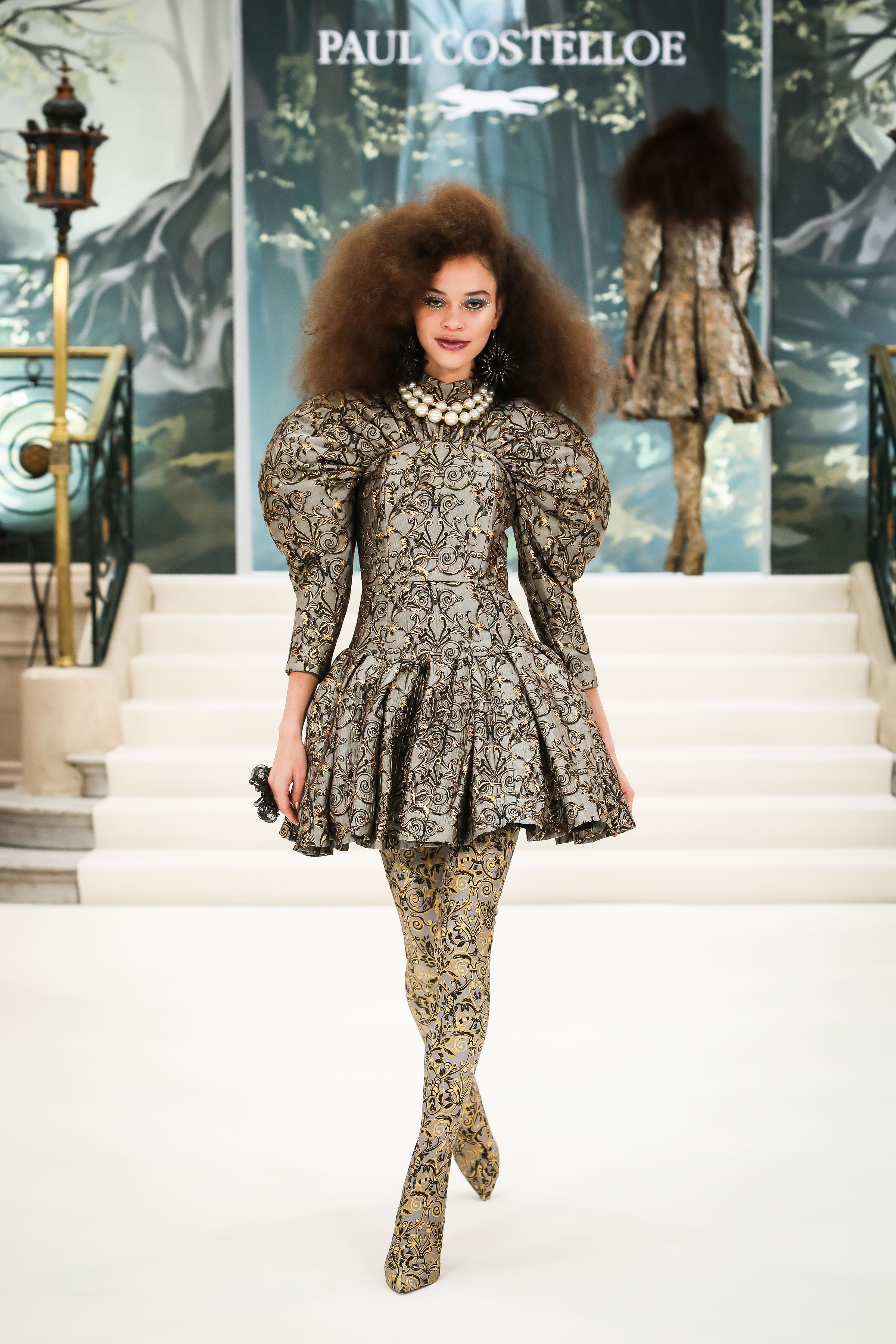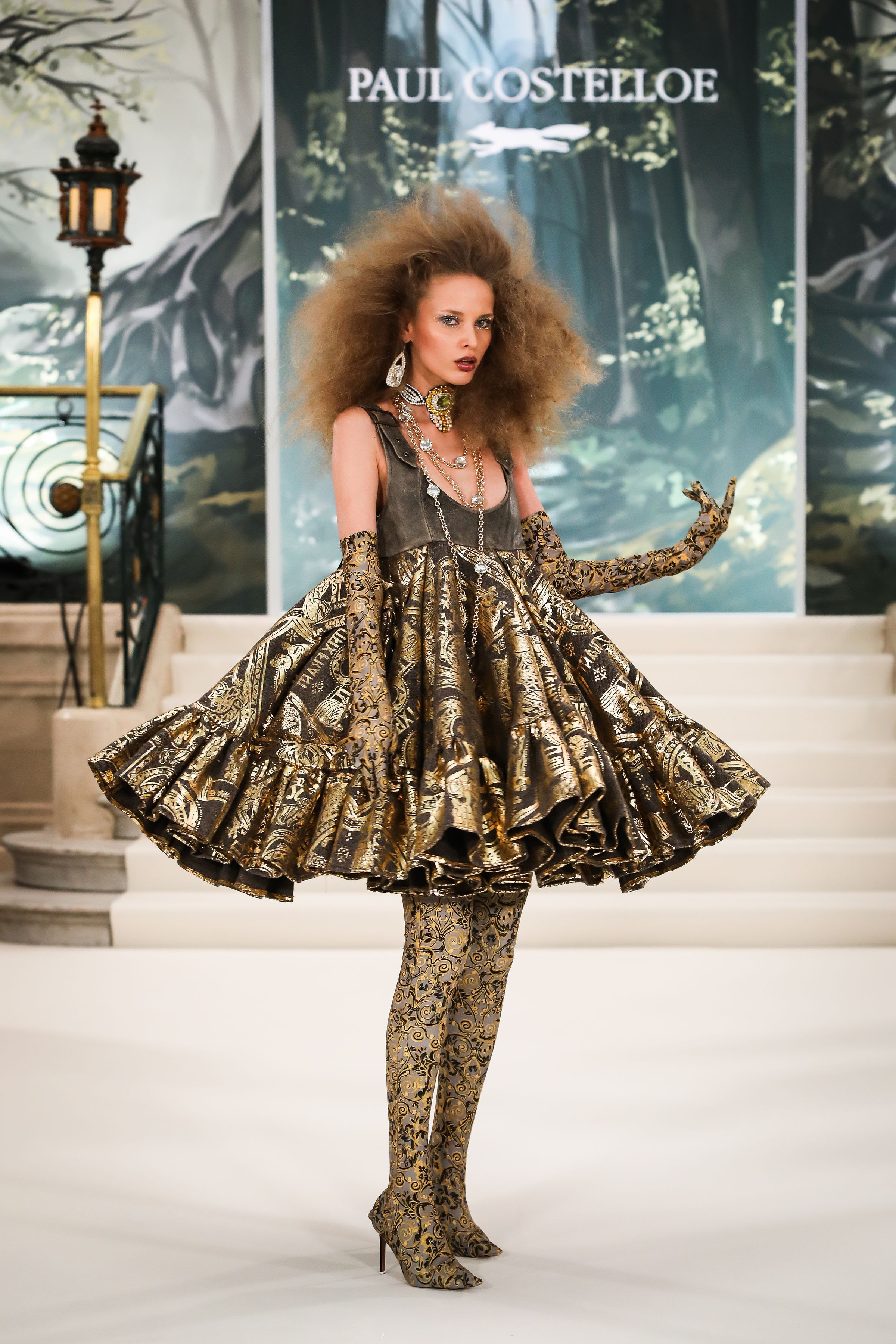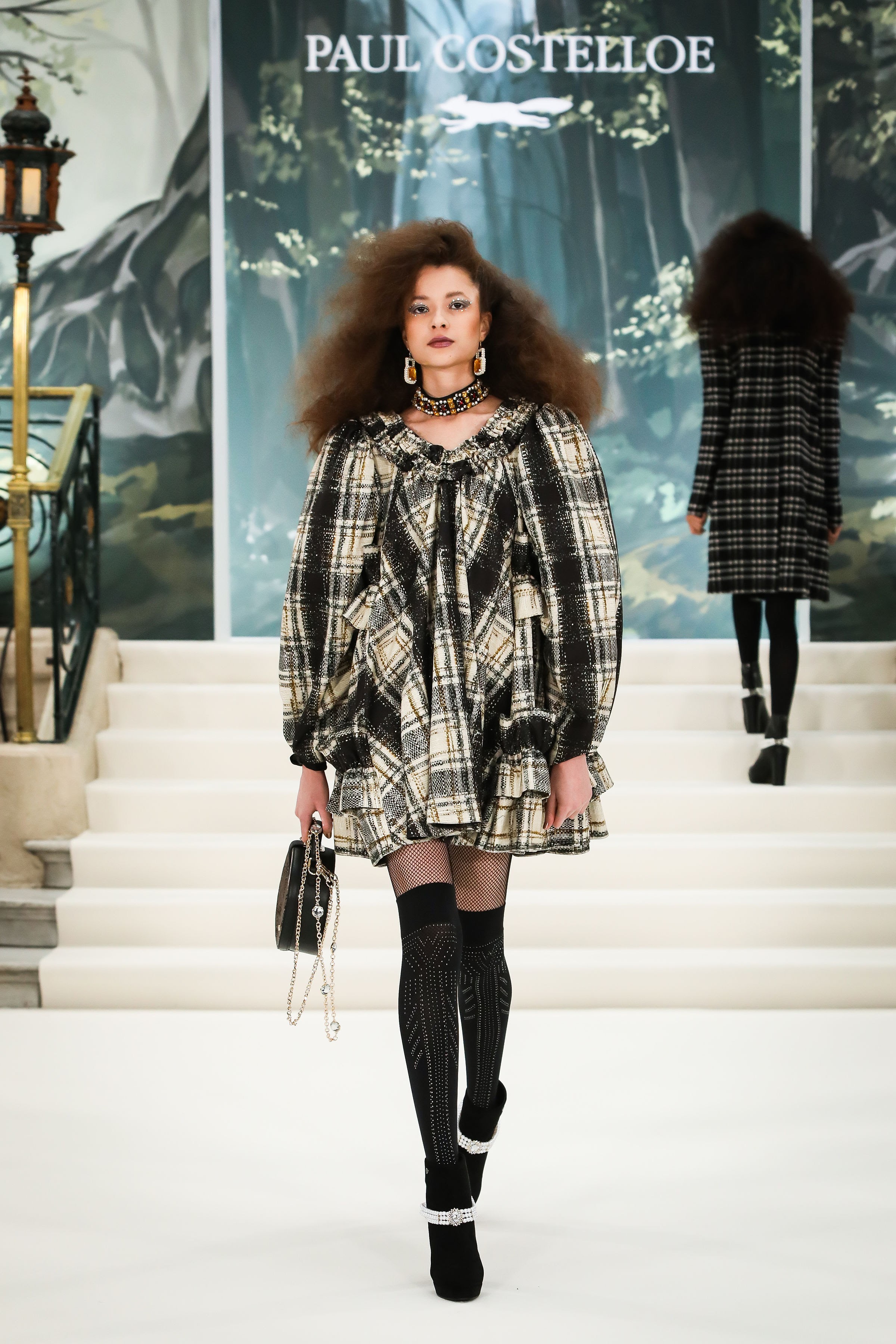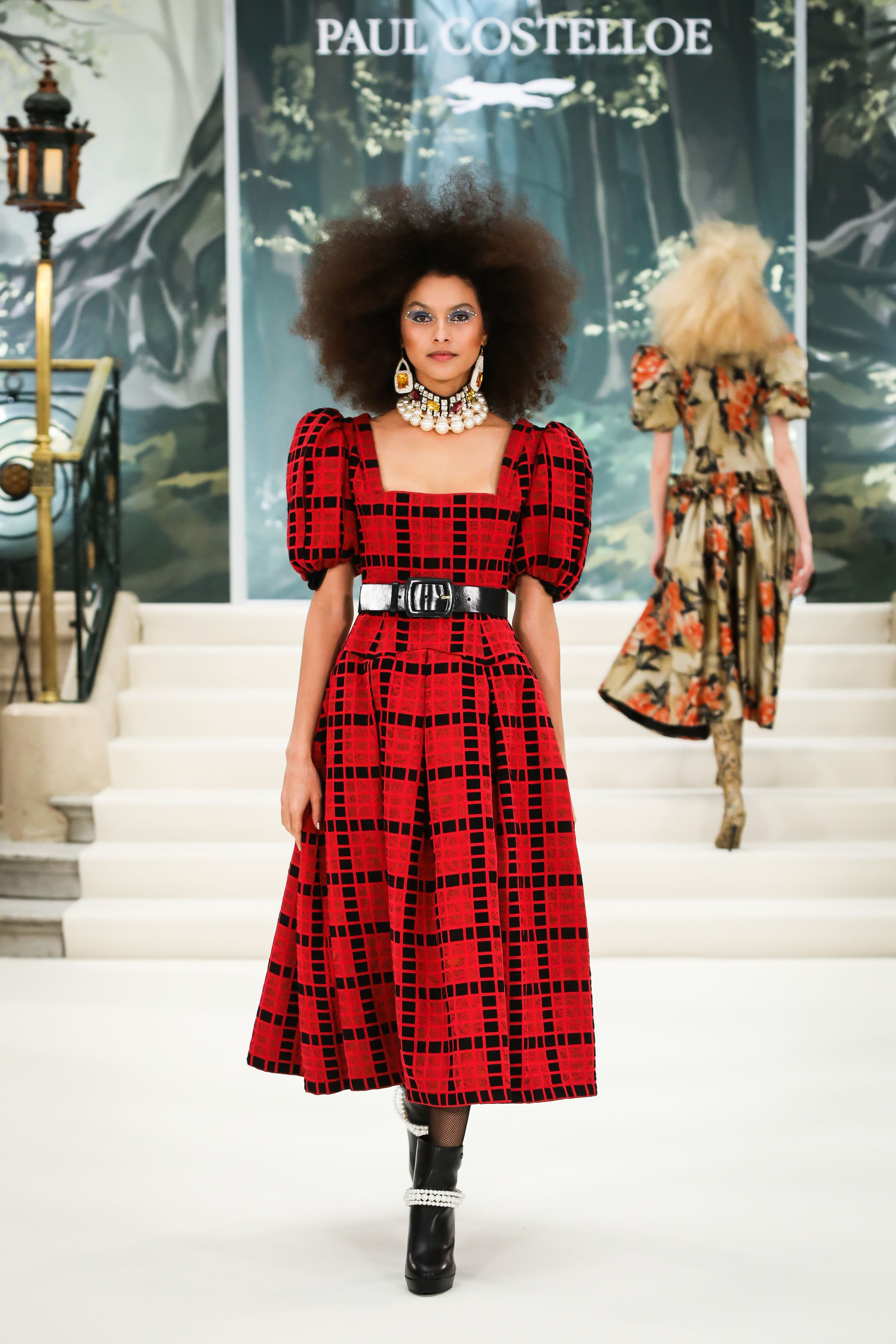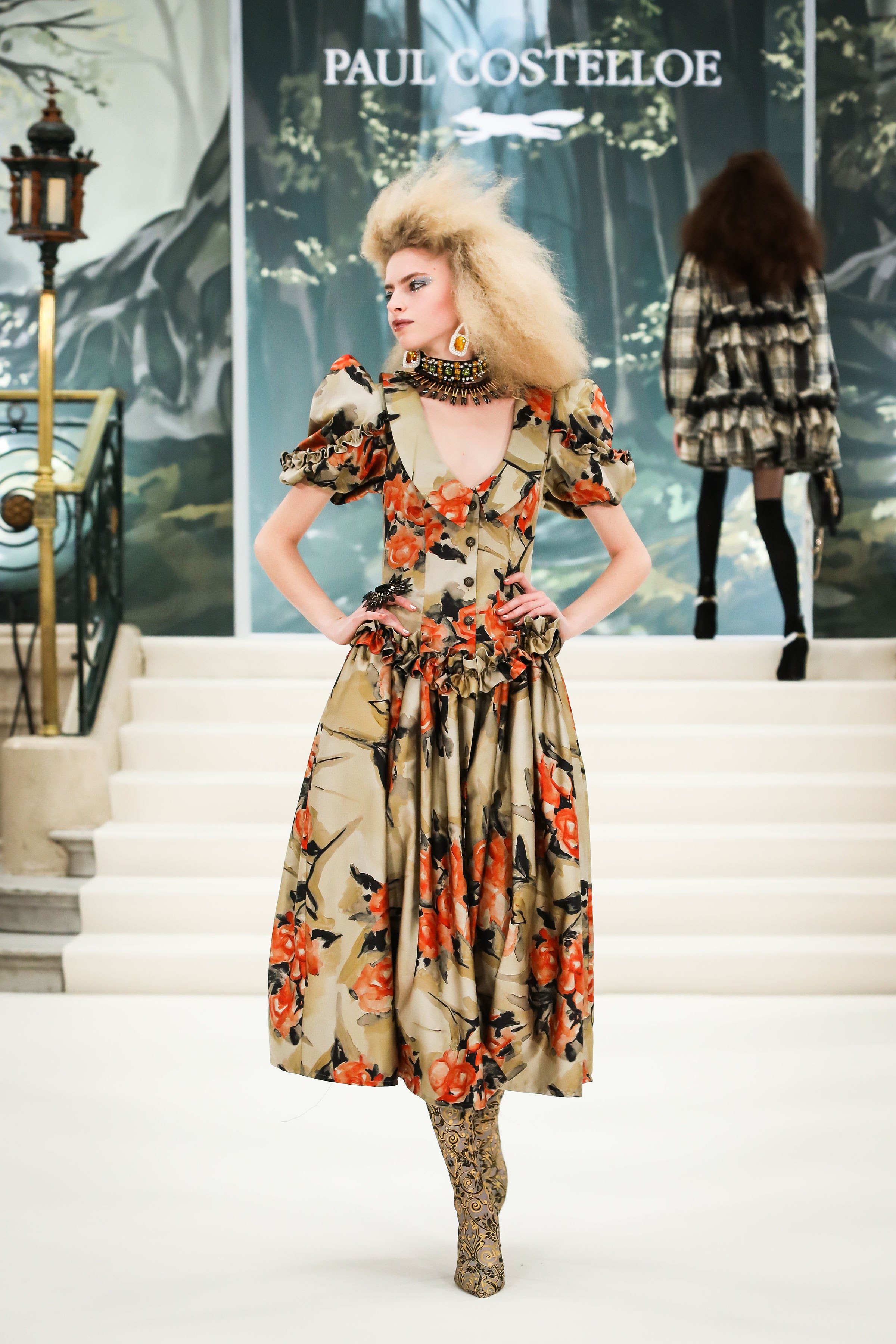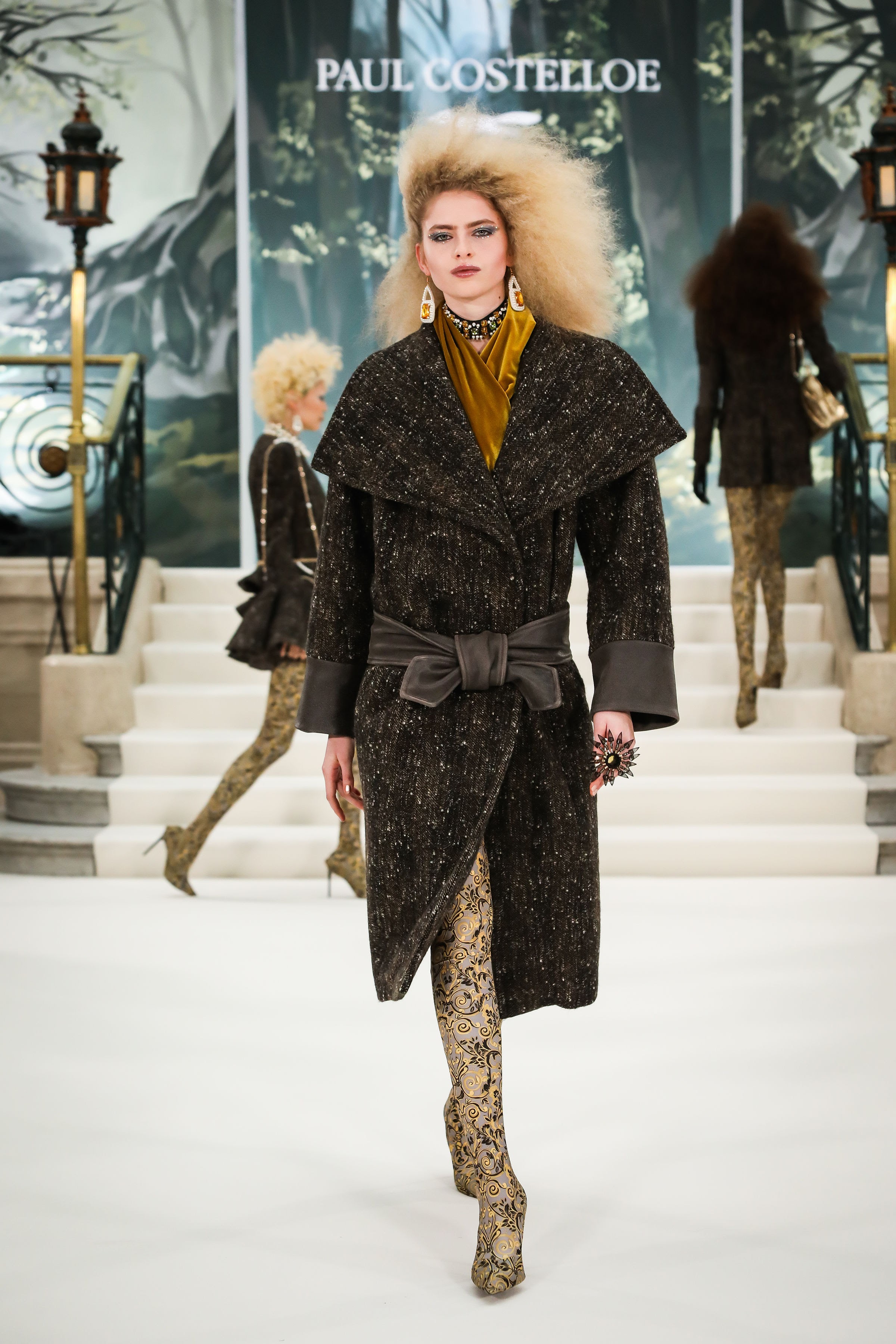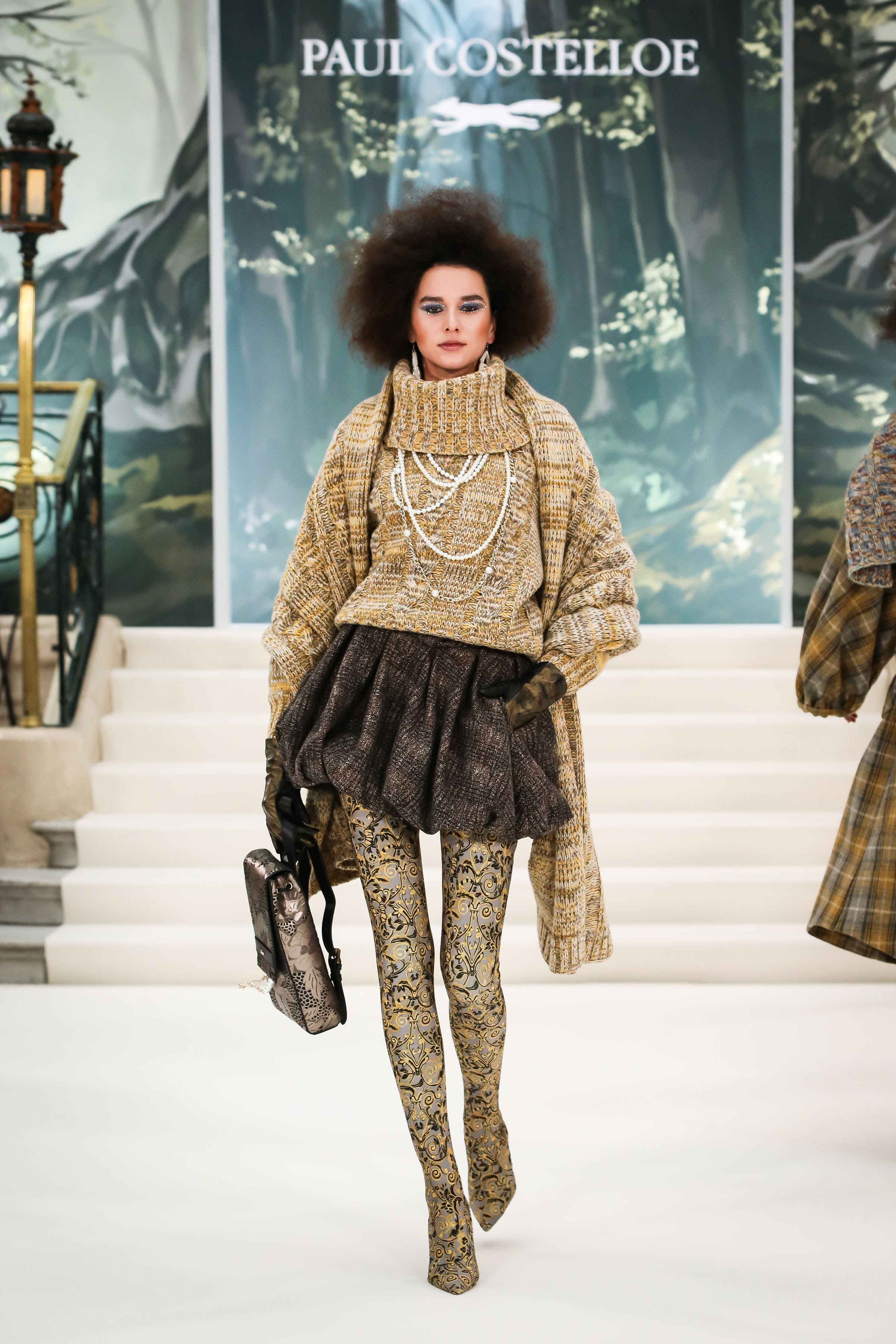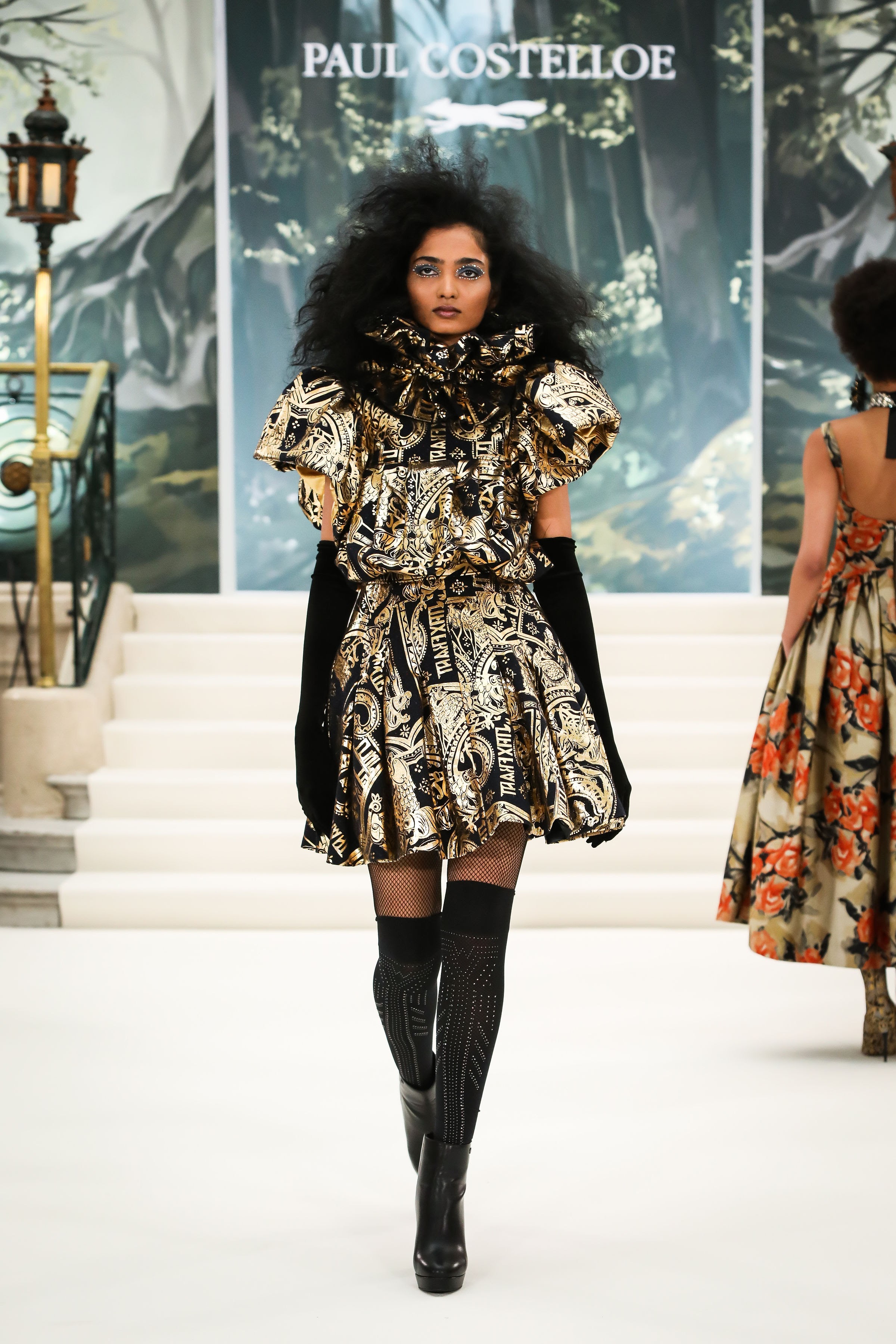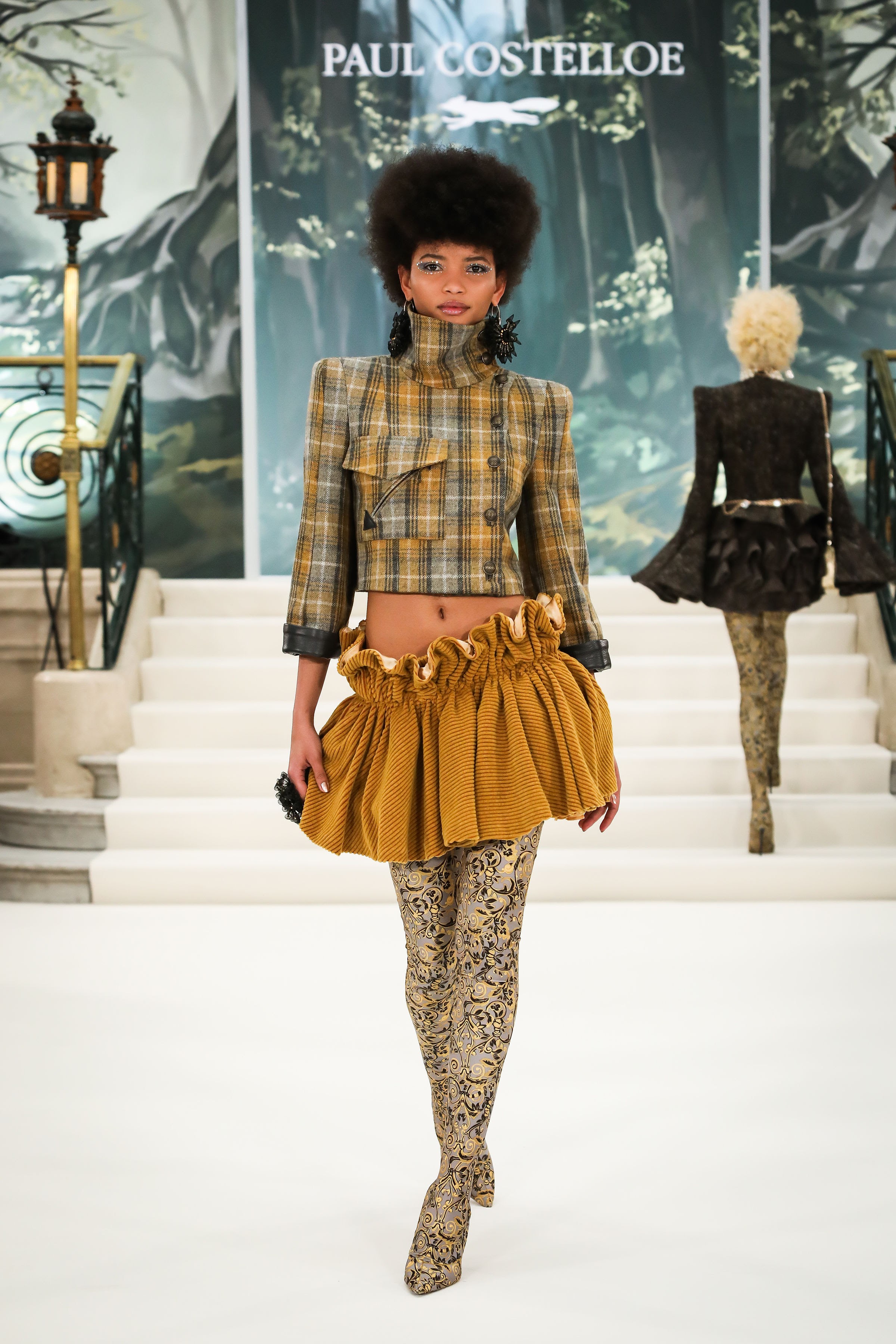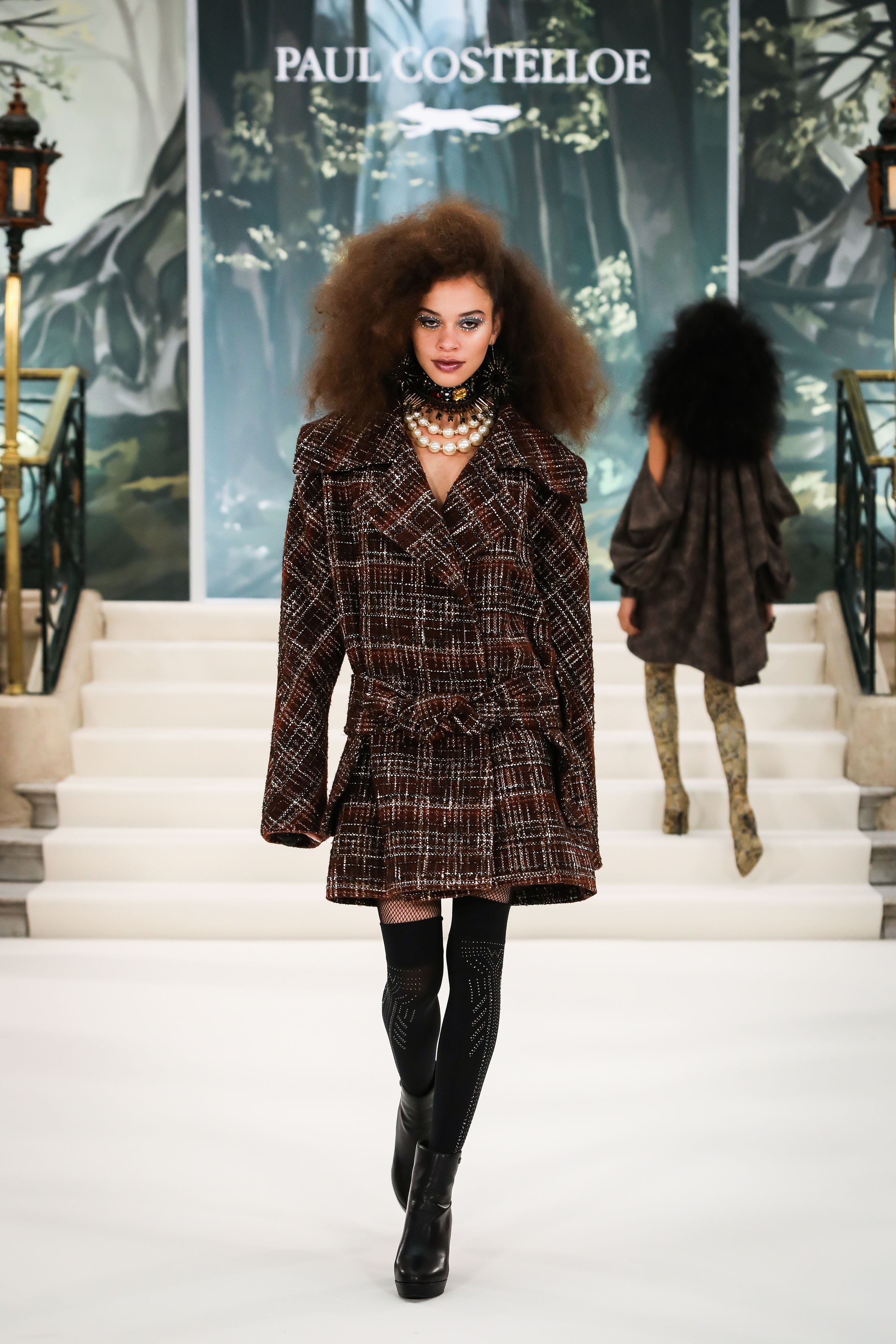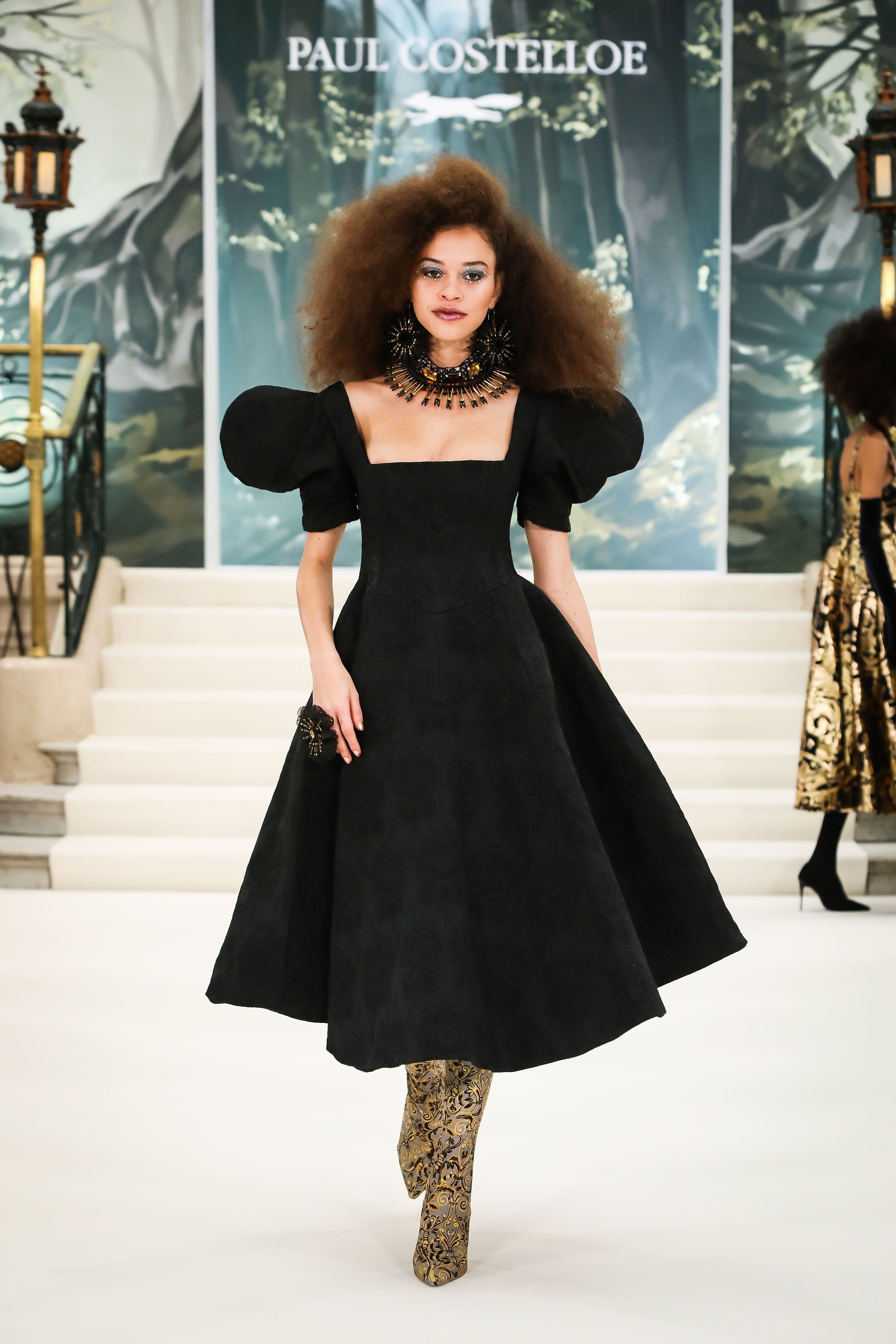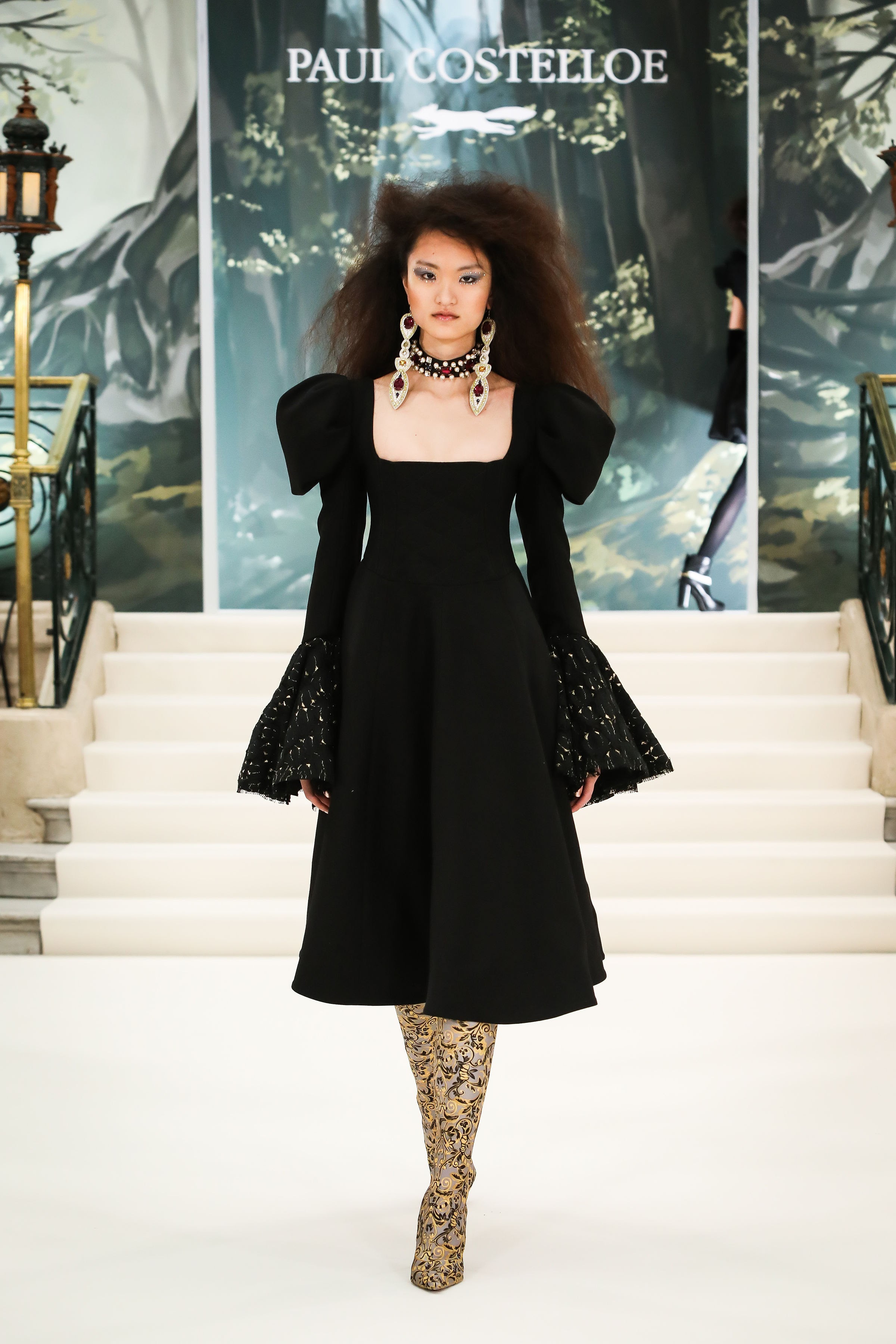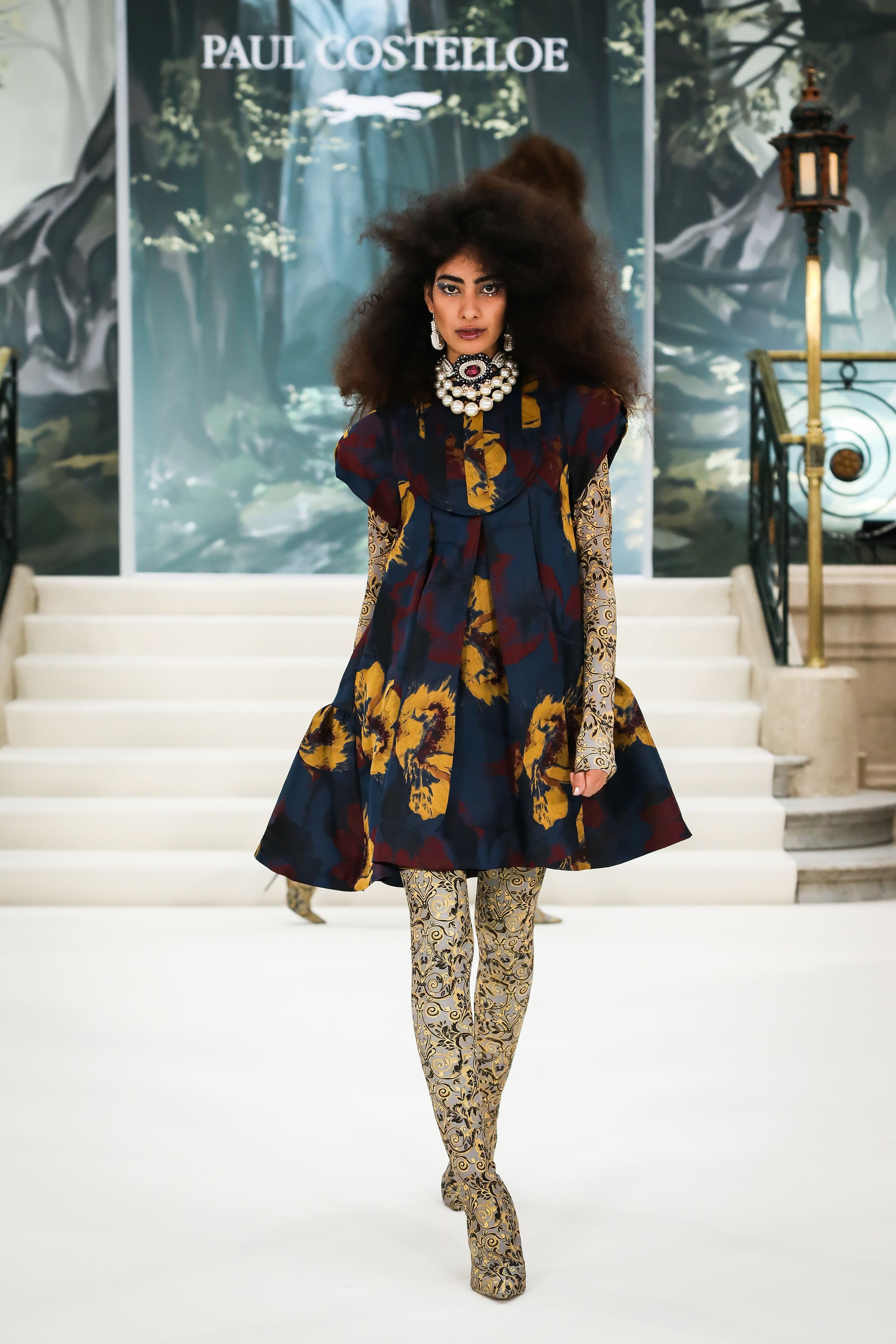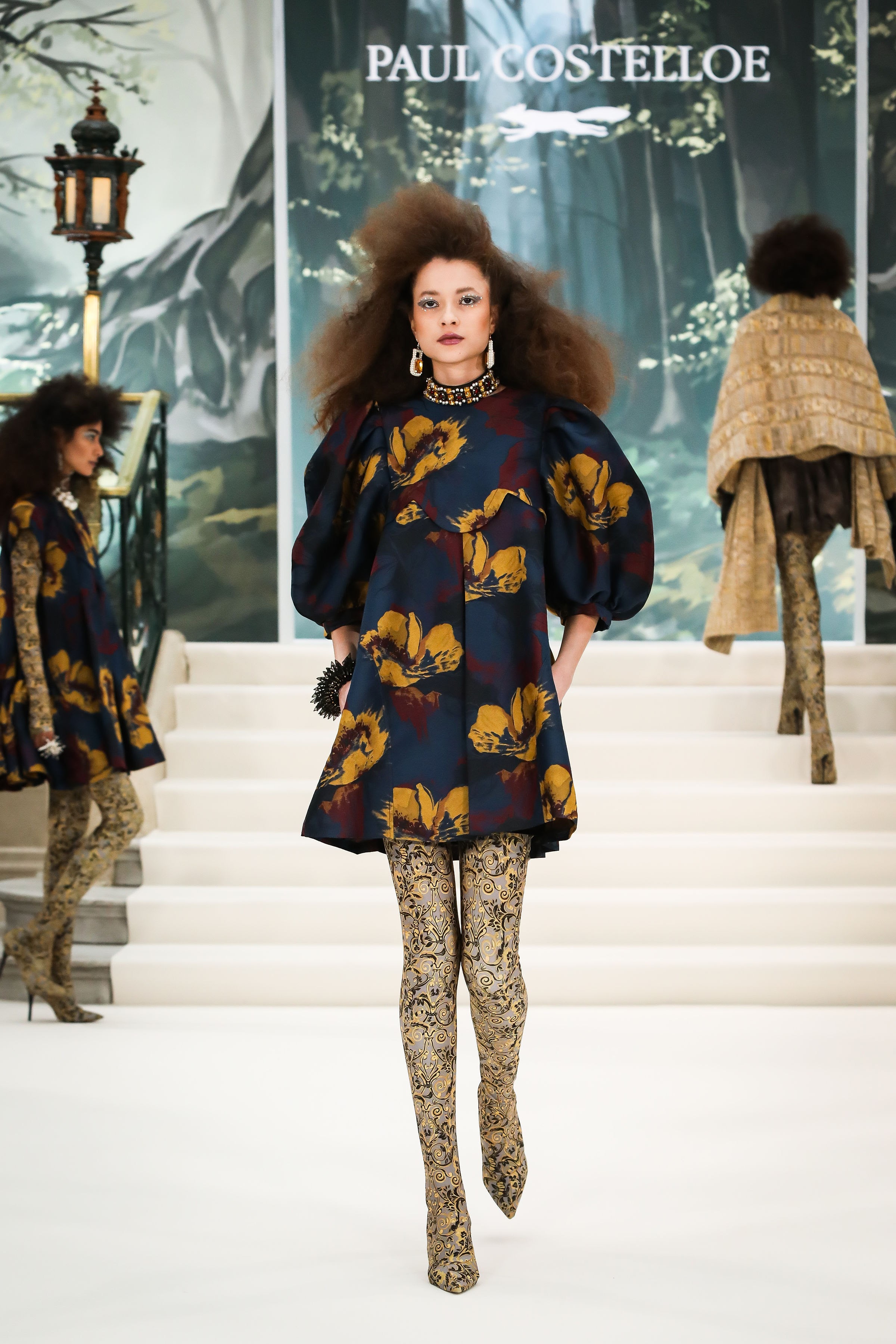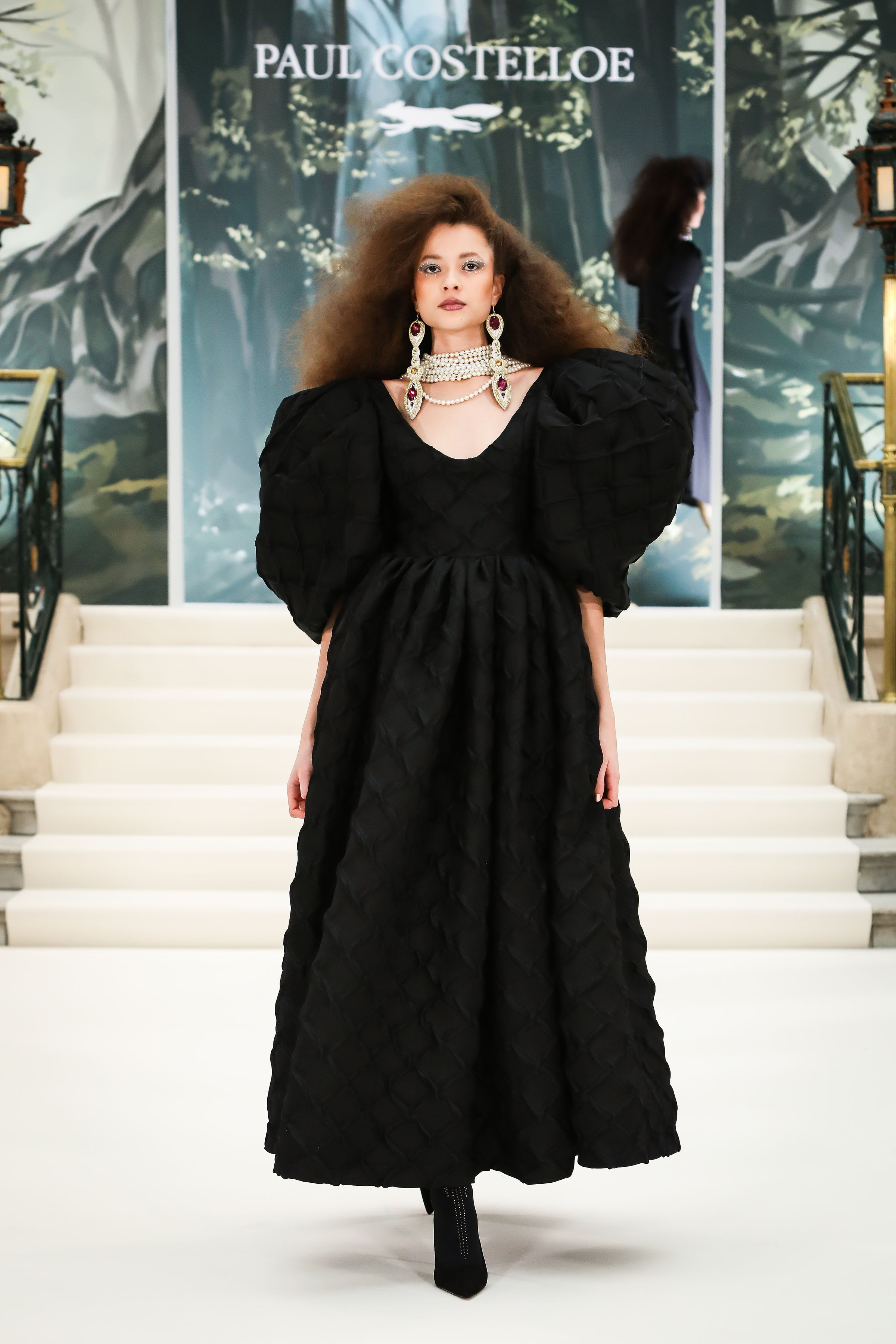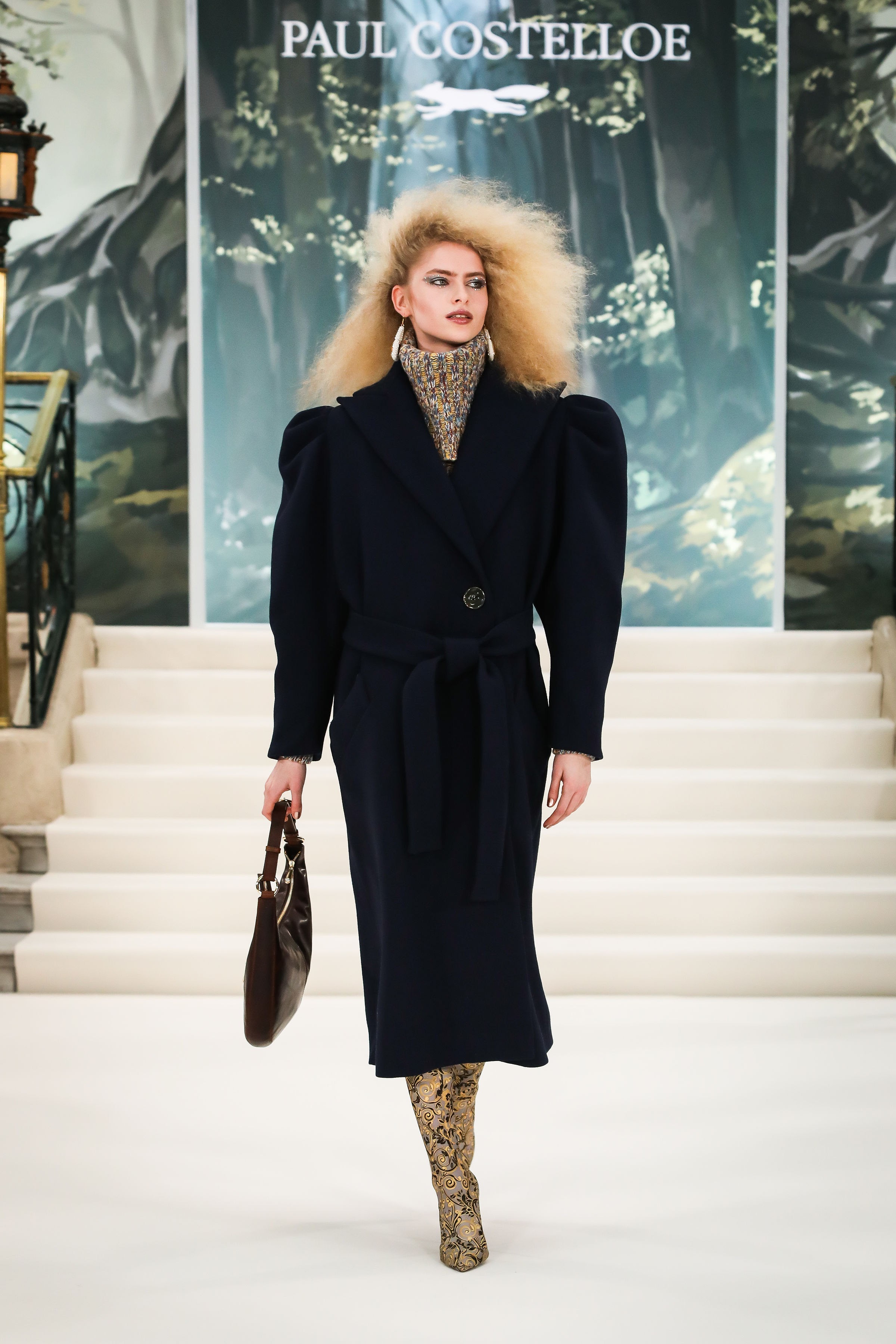 Photos by Everynight Images
For original artwork painted by Paul Costelloe & Sons, visit:
www.costelloegallery.com