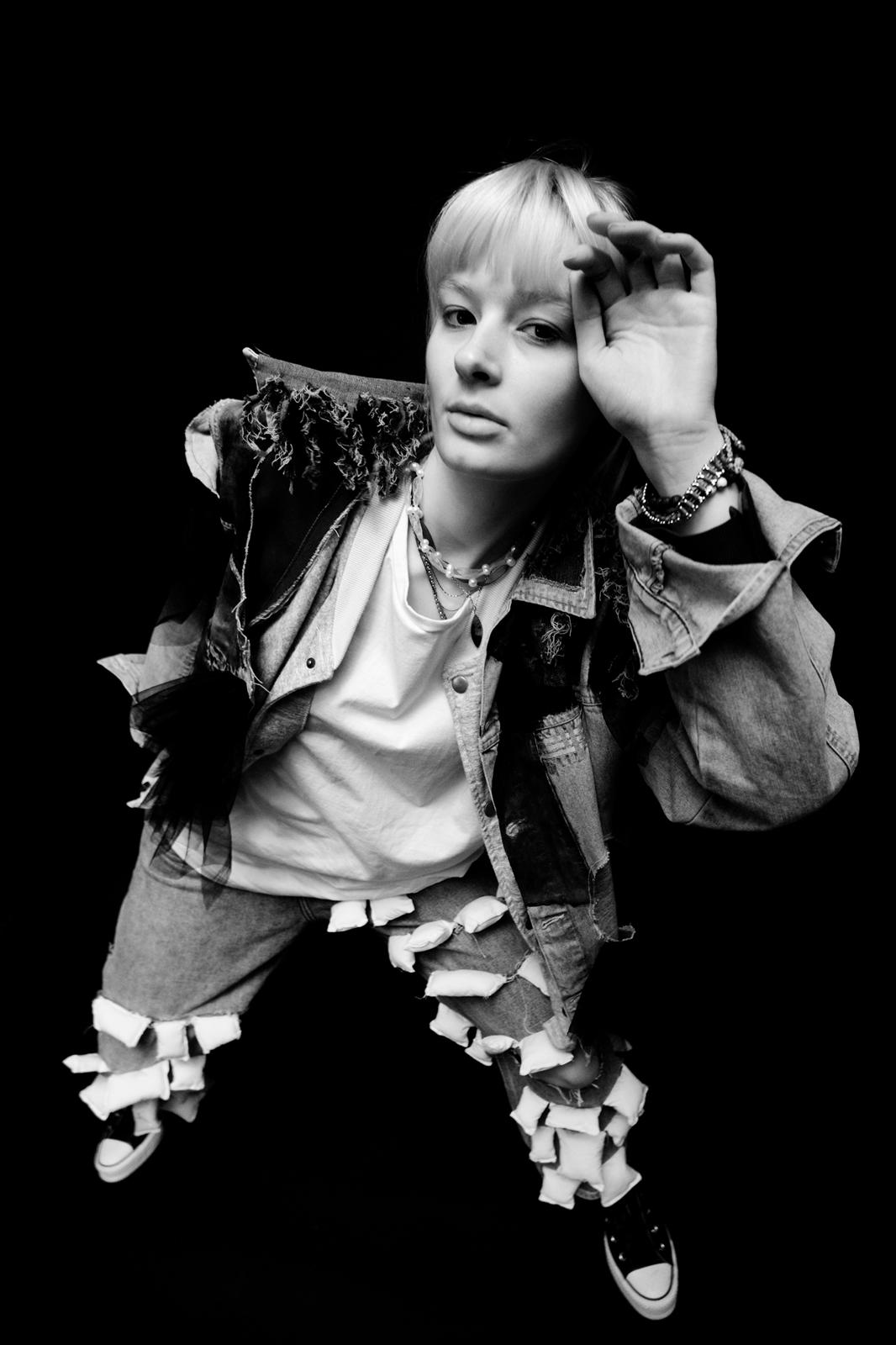 Are we fading into our online identity? Will our future be defined by only our digital footprint? In the future will we have an independent consciousness and make active social impact?
What if we fade into a space where we can recreate, redefine ourselves and establish new concepts?
Can our ideas fade into new matter, taking inspiration from the universe, older ideas inspire, but create something more robust, unique and yet sustainable? Can we remain original yet sustainable?
'The future of fashion is conscious.'
Some assume that in an age of constant social media filters and celebrity escapades we no longer live in a conscious society but rather a glossy illusion of life; showing only what we want to show. A life for show, an illusion an extract of our actual lives, presenting but not fully present in reality.
Do the youth of today care about social matters; diversity, sustainability and social-economic impact?
Neverfadefactory care. They empower fellow creative's and encourage curiosity. This London Fashion week they have hosted a number of events ranging from sustainability to emotional intelligence. Collaborative and inclusive; they are aware that their designs have power, a voice, an impact that can transcend more than in an instant Instagram story. With pieces telling story through heritage. For example, Mark Hassan's military jacket pays homage to his American influences with an American military badge yet the cut is gender neutral and can be worn by anyone; a shout to modern times. Much of his collection has an urban street style feel with graphics that are vibrant and almost like a hologram. Urban and almost edgy but enough to keep it relevant in the street.
The concept store setting has a unified curiosity, set in mid town Soho. Expecting all party and glamour but presenting a deeper personified tone. A tone deeper than your average store. It's a concept; living and breathing the movements of our time. Present. Vocal. Concerned.
@scarlette_w  Artist Scarlett Wangg has designs that scream voluptuous, femme fatal style.  Knowing the full power of feminity her rock chick designs ooze sex appeal. The crochet harnesses aren't the most practical to wear, but they will get you noticed for being an empowered woman, with attitude. A mixture of rock and alternative. Made for the woman who knows you will notice her and only her as she walks through the door. Whether you like it or not she's there and if you don't like her she couldn't care less… Whoever dares approach this femme fatal should be prepared…
As soon as we entered the showroom we could see designers meticulously fixing their designs. A talent to look out for as an upcoming "industry star" is @mmminghao who is a creative that collaborates on the pieces.
The band @1889 music preparing for their latest single 'Bite the Bullet'. We could tell that this night would infuse ideas, propose questions' embracing and suggesting concepts to like minded curious creative's.
Their designs are not only for fashion but for activism, impact and innovation. Every piece a conscious statement and a movement…
Featured street style:
Powerful symbols – blending street style with every day wear.
@markhassan_clothing
U.S meets U.K street style
Focused on high quality eco friendly fabrics, comfort and quality control.
Founder Terence Eben, not only produces his own collection in the store. But he also works on a collaborative basis with emerging designers, mentoring them on everything from industry insights to making the right, conscious choices when choosing materials. Through the concept store, Terence provides them with an open creative space, commercial advice and chance to explore sustainability in an open experimental atmosphere.
Terence understands the importance of creative flow; designers are at their best when they can freely channels their ideas and look after their well-being. That's why the concept store hosts talks, workshops and exercises focused on well-being too. Terence has a background in acupuncture therapy and the space also offers alternative holistic therapy like crystal healing and gong baths. It is essential that people see the next generation of fashion designers as not one dimensional but focused, conscious and all encompassing of the wider meaning of creativity.
Featured Terence with one of his own sustainable pieces:
@baseteamuk
Thank you to @neverfadefactory for having us there – we know the future is conscious…
photos by @lab_shots @amydrasutis
An article by Rebecca Lilley for Just News International. @just.newsinternational
@thecreativecorporate__Founder: @passagetopoise
https://www.linkedin.com/in/rebeccalilley/
https://www.facebook.com/public/Rebecca Lilley
https://neverfadefactory.co.uk/