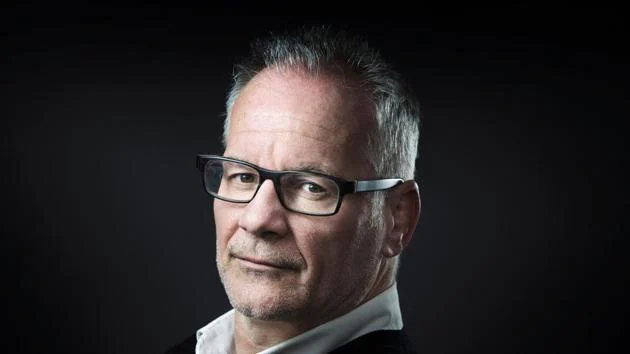 Prior to the 76th Festival de Cannes (16-27 MAY), General Delegate Thierry Frémaux speaks about the selection which addresses social issues and explains how proud he is that Apple and Martin Scorsese accepted to take part in the new Cannes adventure.

What is your state of mind one month before the Festival de Cannes?
We have returned to a normal, post-pandemic timeline, and are embarking on a new cycle, from the 76th to the 80th Festival, in 2027. With the sentiment, which Cannes echoes, that cinema has changed a lot but is still as strong as ever. It was mistreated during the health crisis, when it could not defend its closed theaters against the triumph of streaming services. But everything is coming back on track. We read silly predictions, that the public would never return to the movie theaters, that they were no longer interested in cinema but only in series, etc. It turns out that this is not the case, but we cannot be blind. The world of 2023-2027 cannot be that of the 1950s, when television first appeared, nor that of the 1980s, during the last big crisis. The same belief remains: cinema is always saved by its films, and by those who give them glory: the artists, professionals and critics, and the movie-goers. When there are films on the screens, there are audiences in the theaters. That they are good films is even better! Hollywood studios share this belief, as does the Apple streaming service, which is making the decisive move to release Martin Scorsese's Killers of the Flower Moon in theaters. Something good is happening, and I'm sure other streaming services will follow suit. What makes one optimistic is that this clear return of affection for theaters, in the United States and elsewhere, also comes from the fact that they generate great profits.
The question of selecting films produced by streaming platforms has been coming up for Cannes since 2017, partly settled by the possibility of an out-of-competition selection. What about it?
Yes, the equation is simple: what is in competition must be released in movie theaters. Cannes presents unique art objects, prototypes, that distinctly express what cinema is. This doesn't mean that what streaming services offer is less worthy. These two worlds are now in dialogue. Since 2017, this desire for interaction has been our strategy. Our priority is to defend films in theaters because films exist thanks to the theaters —which are lighthouses in the night, urban landmarks—, to the press that talks about them, to debates over box office results, to the posters in the streets, and thanks to the public, from the amateur to film buffs. We haven't found a better way. All this creates a record, over more than 125 years!
This dialogue allowed for selecting Killers of the Flower Moon.
The talks with Apple went tremendously well. I saw the Scorsese film last November. Marty showed it to me privately, one morning in New York, and in the evening we celebrated his 80th birthday with Spielberg, De Niro and DiCaprio. Nothing was sure regarding Cannes since the film was scheduled for the fall. Finally, Scorsese is coming, thanks to his affection for the Festival, but also to Apple's will to establish itself in the landscape. And the best way to do that is through Cannes. So the film was invited out of competition, since Apple understands and respects our rules. In the meantime, Apple TV+ has concretely demonstrated its will to work with the film industry, and therefore with movie theaters —and with Paramount Pictures. In fact, we have extended our invitation to Scorsese's film to be in competition since, not surprisingly, it is up to par. I'm waiting for their decision, we will stand by it.
After all, the productions of streaming services and those made for cinema can coexist in Cannes.
This idea that streaming services are present in Cannes and that their films are released in theaters transforms them into these particular objects that I was talking about. They become cinema and go down in history. And it's inspiring. It is undoubtedly the world of tomorrow. But cinema is also a 4-hour documentary by Steve McQueen about Amsterdam during World War II, a 3D film by Wim Wenders about a sculptor, etc. It is also great geographical diversity, and therefore new stories that are being told in Africa, for example, with a mix of generations. The veterans are still there, providing an invisible aesthetic link with a fascinating new generation.
What is the tone of the selection?
On a formal level, it is a selection of cinema objects, as I said. It includes comedies as much as films that will satisfy those who are looking for a cinema of form and radicalism. On the content, the societal issues that the whole world is going through today are back in films and scenarios: violence against women, racial and sexual discrimination, questions of control, consent, gender, daily oppression and the evils of neo-capitalism. Cinema has tackled these issues head-on. The post-World War II filmmakers made history. Then we had artists born after 1945. Today, the new generation is facing global warming, the depletion of planet Earth, and questions about the future. They show commitment and conviction. Like their elder Ken Loach who, with The Old Oak, from one village (in the suburbs of Newcastle, facing deindustrialization and the integration of migrants), succeeds in talking about the whole world.
For the first time, a record six films by women directors are in competition.
Once again, this is the result of real progress in the making. When there were fewer women selected for the Festival de Cannes, it was because there were fewer women filmmakers. This has changed. Agnès Varda would be happy to see all that. Otherwise, it is our record, indeed, but it is not only arithmetic: the main thing is that this presence brings new stories, treatments and characters. There is something that cinema was largely deprived of, a vision of the world, that of the "female gaze". This does not mean that the battle is won, let us all keep paying attention! Cannes is only at the end of the chain. But let's hope that the thinking on the issue has turned around, by valuing the trend, by reinforcing it, by saying that it's getting better and better and that women directors are vital to cinema.
The borders have been pushed back in the Selection with more productions from countries that are not usually represented in Cannes.
This proves that cinema has not lost its footing. It is everywhere. Suddenly, a film comes out of Sudan, Mongolia, or Congo. North Africa continues to assert itself. In these locations, the new generation is largely women directors, as in Senegal. We are happy to capture this movement. Apart from that, and this is the main reason for their selection, these are good films. Cannes is a global and globalized festival: the films struggle with their own culture and we do not work in the same way with Europeans as with Americans, or with the French as with the Japanese. Even when countries do not defend their cinema enough, it survives: the Berlusconi years have done a lot of harm to Italy's 7th art, but filmmakers and producers have continued to create, and three Italian films are present in competition this year.
Last year, Top Gun: Maverick premiered in Cannes. A few months later, when the movie became a success in the theaters, Steven Spielberg told Tom Cruise that he had saved the global box office. How did you take that?
It's obvious, the theater business needs films. It is extraordinary to think that cinema will be saved by movies and actors. Tom Cruise doesn't appear in commercials, on TV or in series. To see him, you have to go to the cinema. It's like Garbo: her rarity sets her price.
Being the general delegate of the biggest film festival in the world inevitably brings a lot of pressure. How do you manage that?
We try to do things in an honest, transparent and, dare I say it, intelligent way. We have a sensible relationship with the people we work with, mainly producers, artists, distributors and retailers. It's only natural for someone whose film is not selected to feel great disappointment, and it's always heartbreaking for me to inflict it on them. Whether we are right or wrong, we do it with sincerity. There is pressure, of course — though not the pressure in a draft beer, of which Kaurismäki has spoken. When you go up in altitude, the air becomes more difficult to breathe, but people fight for what they believe in, and I think that's beautiful. In the past, Cannes was often the object of controversy about the selection, but this is less the case now, isn't it? This allows us to focus on what we exist for: the films, the artists, the professionals and the press, which we want to take care of — an additional place will be built for press events. In 2020, during the pandemic, we were told to give up when we tried to hold the Festival. We didn't want to give up because people were counting on us. When we returned in July 2021, it was unforgettable. We refused to do a "virtual" festival. Nothing can match the clamor, the presence, the coffee shared after the screening, or the walk on La Croisette before the lights go out. All that is irreplaceable.
What sort of duo do you plan to form with Iris Knobloch, who has joined the Festival as president?
Iris Knobloch quickly settled into her position, both in line with the duo we formed with Pierre Lescure and already in her own style. At Cannes, because everyone is in their own role, we work very collectively. Iris has a lot of ideas and is very dedicated. When I arrived, I was an active festival-goer. I loved the Festival de Cannes, I defended it. Iris first experienced the event from the outside (The Artist!), so she brings a relevant and, we already feel, loving expertise. Her experience, coming from Warner, from her presence in prestigious boards of directors, is precious. She is in her role, with the right amount of benevolence for the team and authority with the profession, since she is also and above all the president of the board of directors. She has also, from the start, taken the measure of what links the event with the City of Cannes. She quickly understood everything. We must not forget that the Festival de Cannes is a big machine with sponsors, an organization with security, etc. And it has vowed to be environmentally responsible. The whole thing is designed to be always at its best, always more efficient, at the service of international cinema and, sorry, of France! Pierre changed the board of directors a lot, and promoted democracy. Iris continues the spirit of it, taking care of the economic well-being of the Festival and its legal protection, to allow us true peace of mind and absolute freedom.
What is the takeaway of your collaboration with France Télévisions and Brut, which started last year?
It's very positive: the figures are extraordinary on the air and sensational on the internet, on Brut. France Télévisions is already an important partner, by the quality of its offerings, its diversity and power. There, the Festival finds splendid visibility thanks to this association between two organizations which link the 20th and 21st centuries. Brut has invented what it is and its contribution is immense. France Télévisions is a public service and, in a way, so are we. We are all driven by the general interest. This year, France Télévisions and Brut will strengthen their presence. As we enter this new cycle, it is important to do so with partners who bring their own energy. Because Cannes is, every year, a collective work. We are eager to welcome everyone.
First published by Festival de Cannes https://www.festival-cannes.com/
photo courtesy of
Thierry Frémaux © Jean-Louis Hupe / Festival de Cannes